5 tips to help you maximize engagement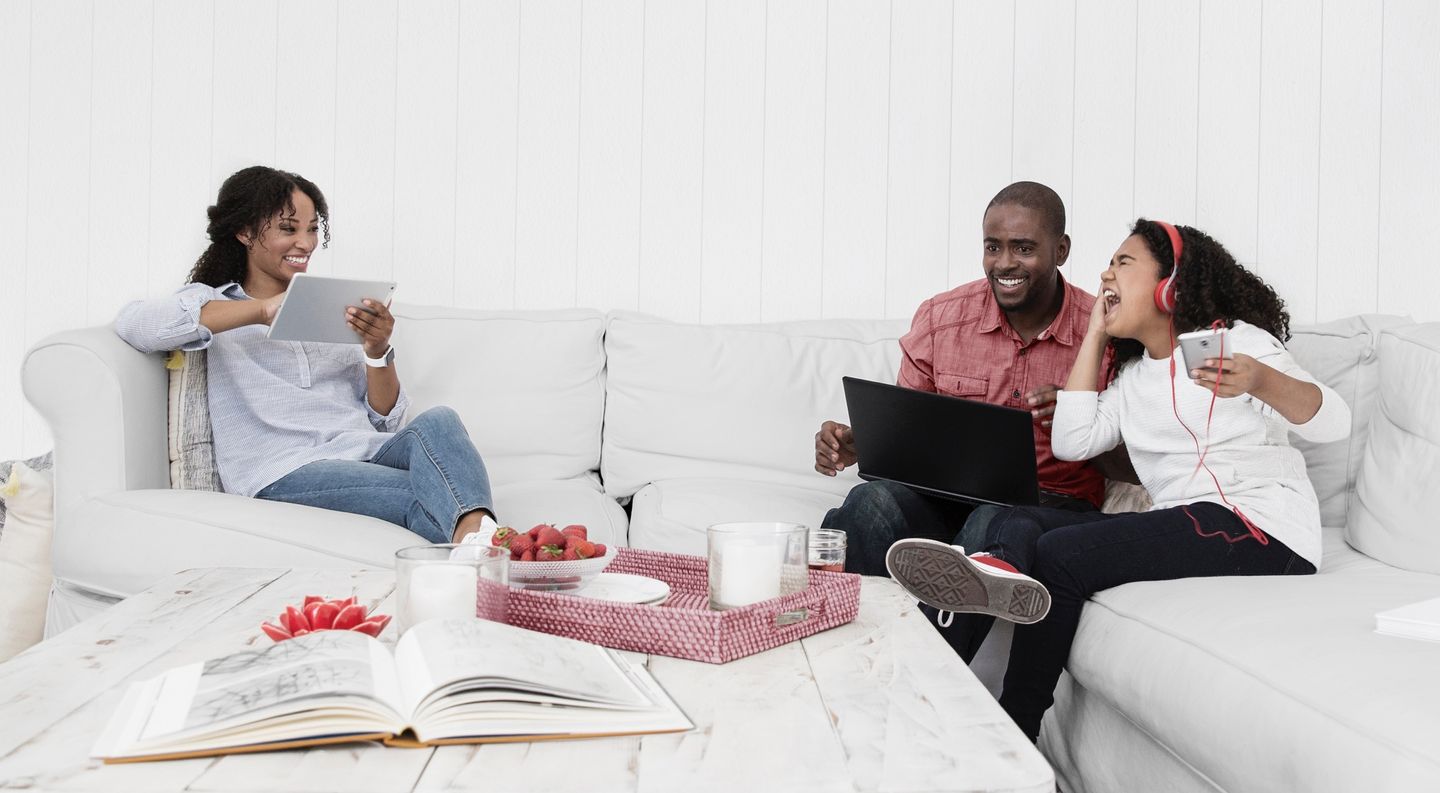 If you're reading this, and you already have a McAfee SECURE certified site, you're already way ahead of the competition. (If you don't have have a certified site, there are many reasons that you should—including a 12% average conversion increase. Learn more here.)
But chances are, there's more you can be doing to boost engagement and conversions. Why? Because using the trustmark correctly isn't just a matter of putting it in a random place on your site and watching the conversions pile up. (Check out what placing the trustmark correctly did for some of our customers.)
This post will show you where and when to display it, so you'll be getting the most engagement bang for your trustmark buck.
1. Let your visitors hover-to-verify.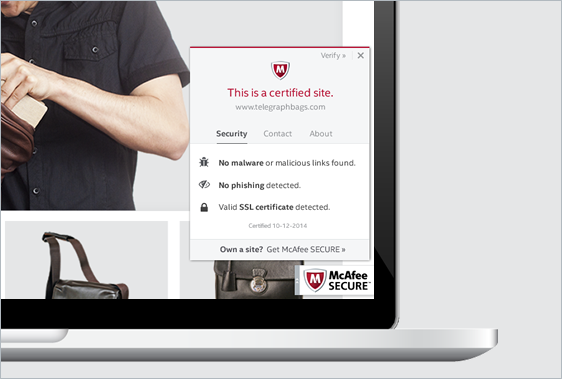 When visitors want to be certain they're on a certified site, they verify its security. This can be done by navigating to a third-party page, or, with the new trustmark, simply by hovering over the trustmark. With hover-to-verify, a modal window when visitors mouse over the trustmark, and confirms that the site they're on is tested and certified to be safe. This keeps visitors on your page, engaging with your website.
2. Show the trustmark above the fold.
In web design, above the fold refers to everything on a page that's visible without scrolling. It's what visitors see when they first get to your site. Displaying the trustmark above the fold will reduce your bounce rate because people will know they're safe instantly. You'll get more visitors staying on your site for longer—it's a no brainer. The easiest way to ensure the trustmark is visible above the fold is to use the floating trustmark, but the static trustmark works as well.
3. Display the trustmark on every page.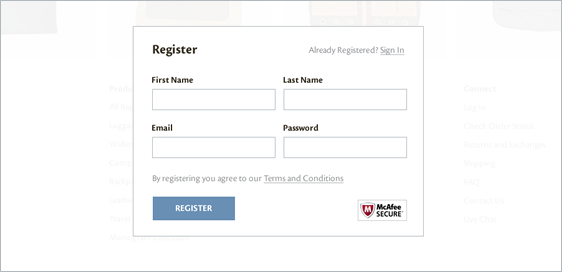 Every page?! Isn't that a little overkill? No. It's crucial to display the trustmark on all your pages because you have no way of knowing which page your visitors will navigate to. They can can easily bypass trustmarks that are only on the homepage, and won't know your site is safe to do business with.
4. A trustmark for every engagement area.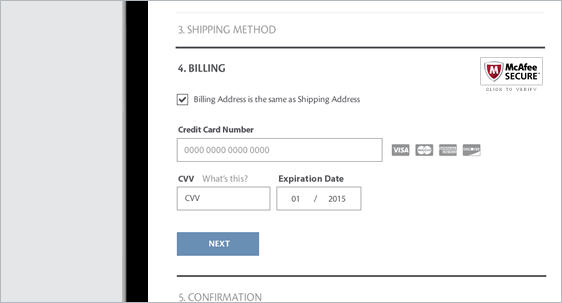 The part of a site where you ask for credit card information, or email addresses, or any personal data is called a key engagement area. It's what you, the website owner, are after. It's also where visitors are most hesitant to act—precisely because you're asking them for something more. That's why it's crucial to place a static trustmark next to every single engagement area on your site. Doing that can be the difference between conversions and bounces.
5. Put trustmark in the footer as well.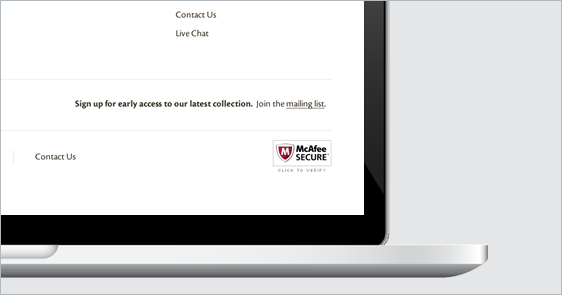 Placing a trustmark near the bottom of your page is mainly for the benefit of very security-conscious visitors. Only 20% of web visitors ever scroll to the bottom of a web page, but those who do tend to care a great deal about their safety. Displaying a trustmark near the footer reassures them that your site is safe enough to do business with. Like the trustmark above the fold, the simplest way to ensure the trustmark is visible at the footer is to use the floating trustmark, but the static trustmark works here as well.
To make any of these changes (or best, all of them) login to your account.