5 free Shopify apps to boost your sales
If you're on Shopify, you already appreciate how much easier it is than building your store from scratch. (If you're not on Shopify but want to sell online, we wholeheartedly recommend it.) So: you've developed your product, fine-tuned your words and images until your branding is pitch perfect, and you're actually moving stock. Now what?
To really crush the sales game, you'll need some assistance. Fortunately, Shopify's app store is chock-full of items that can help you out. So, without further ado, here are 5 apps that we love that'll help your store win. (Oh, and the best part is, they're all free!)
Search Engine Optimization (SEO) can be a time-consuming headache if you don't know what you're doing. But, with a majority of online shoppers beginning in search, getting good results in Google, Yahoo, and Bing should be a priority for any ecommerce store.
That's where Plug in SEO comes into play. It not only helps you identify any SEO problems you have, but it also tells you** which ones are worth fixing**. As a business person with limited time, this is exactly the kind of actionable info you need.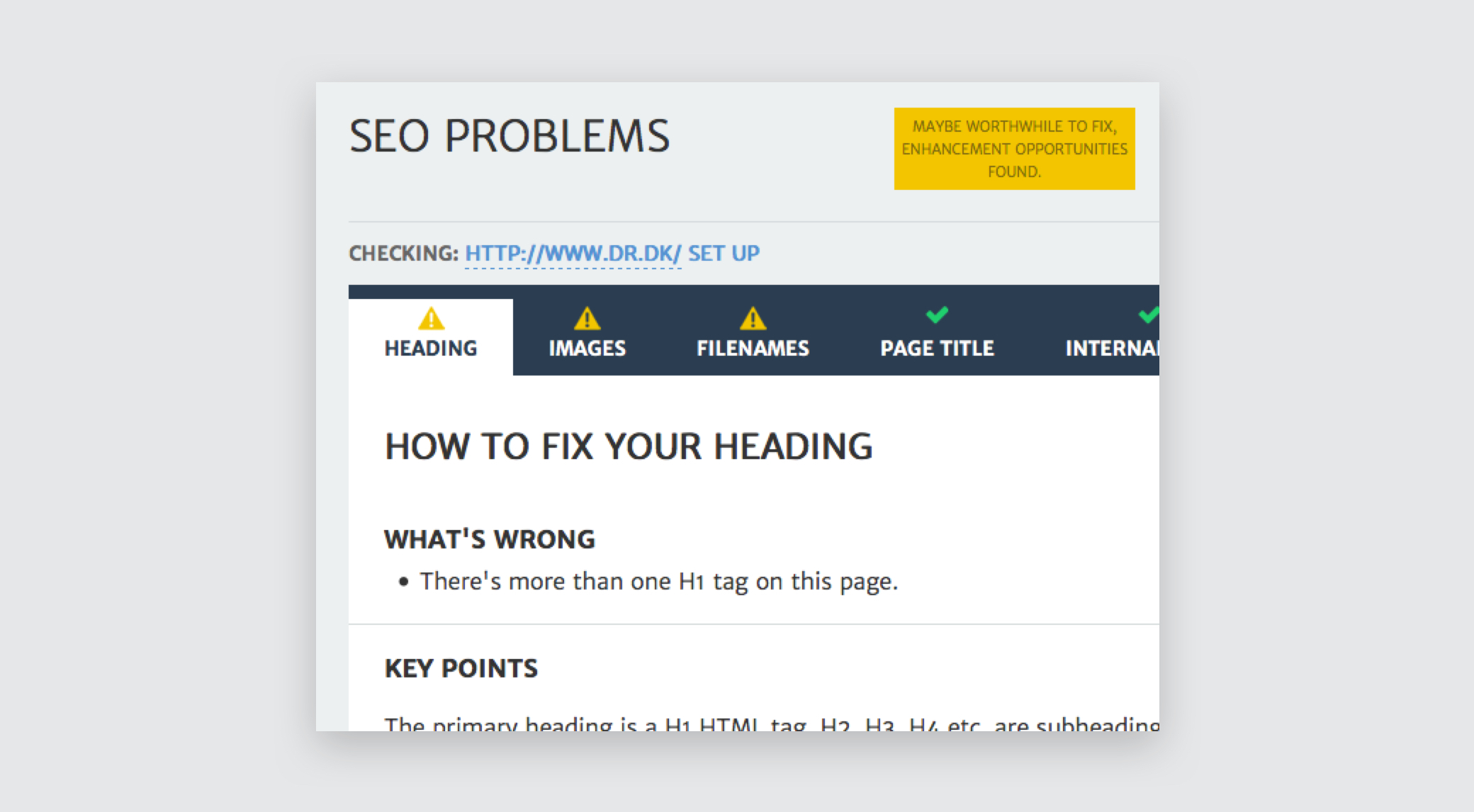 Opt in SEO helps you find and fix issues that harm your search engine performance.
Even better, Plug in SEO lets you know how to fix the problems so more people come to your site. And as you know, more people coming to your site means more customers, sales, revenue…and profit!
Get Plug in SEO here!
Oftentimes, lack of familiarity with a company or a product prevents people from buying. That's why displaying customer reviews is such an effective way of boosting confidence in your store: it gives visitors a sense of the product beyond pics and specs, and shows that others have had positive experiences with your company.
We're huge fans of Yotpo Product Reviews, which does most of the legwork for you.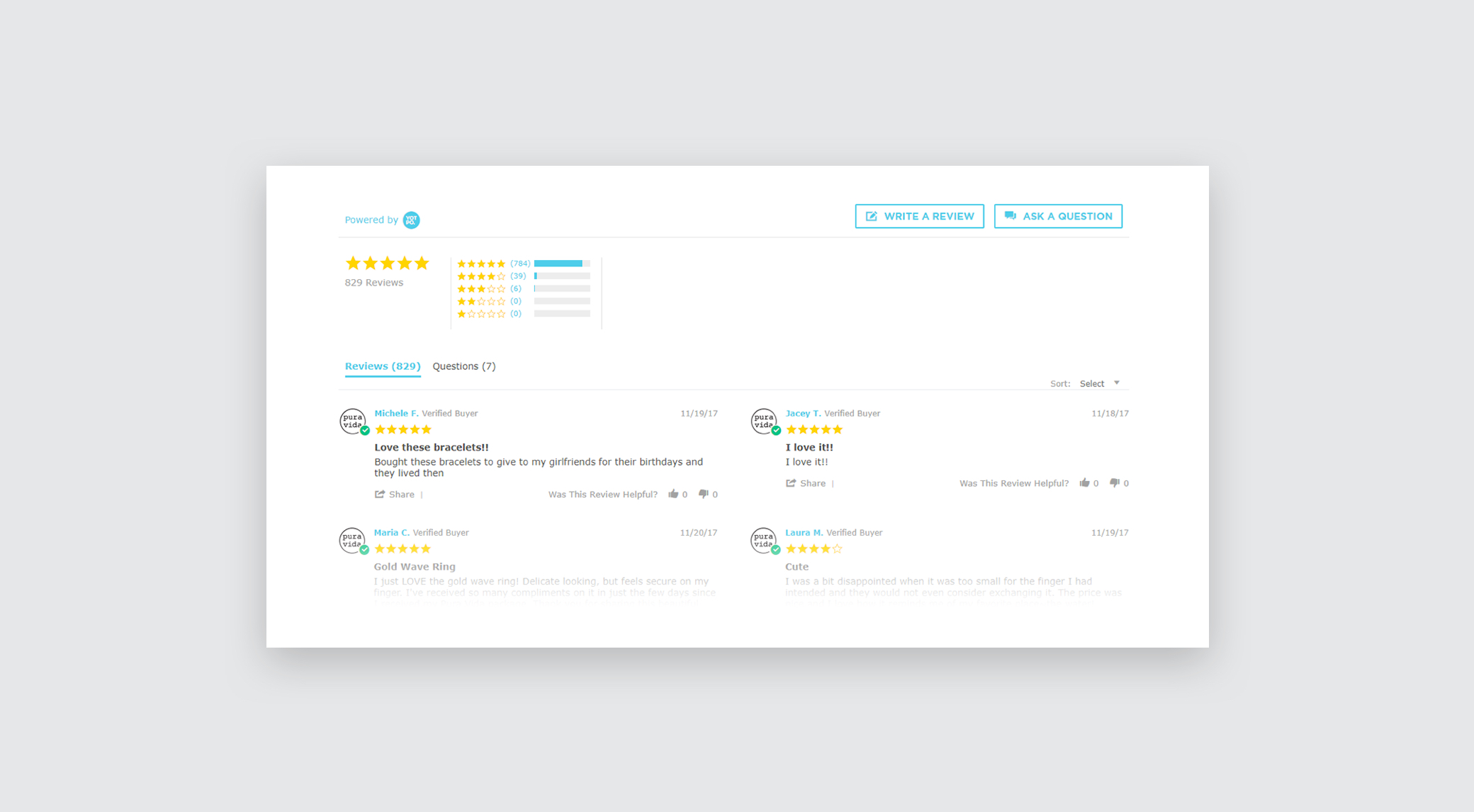 Yotpo automatically sends customers an email after they've bought from your store, and lets them write a review directly in their inbox. Once you've got your reviews, Yotpo helps you display them enticingly on your Shopify store—helping win those on-the-fence customers!
Get Yotpo Product Reviews here!
MailChimp is one of the most popular email tools around for good reason: it's easy to use, and works like a charm. The MailChimp for Shopify app connects your two accounts so you can target customers with your latest marketing content.
When customers buy from your store and opt into receiving your marketing material, MailChimp will automatically segment them for you, saving you time and making targeting them in the future a cinch. Plus, MailChimp offers great integrations (like our favorite, eCommerce360, which helps streamline the analytics process for MailChimp email campaigns).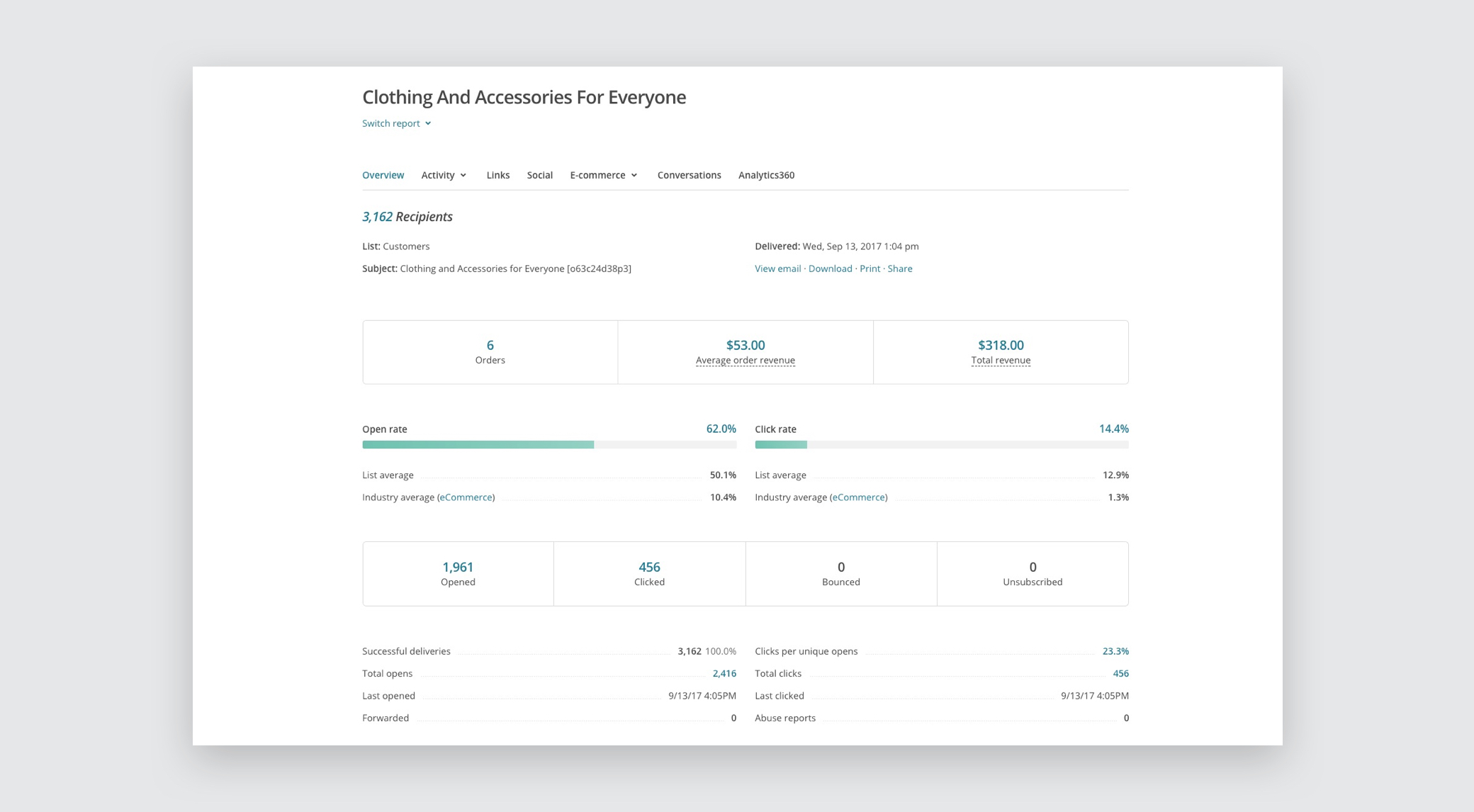 Get MailChimp for Shopify here!
OK, so technically this one is only a free trial, but we think you should at least check it out! As we've already mentioned above, shopping cart abandonment is a big problem for all ecommerce sites. People leave their carts for all sorts of reasons, and Business Insider estimates that 63% of them are recoverable.
That's why you want Abandon Aid. It targets those shopping cart abandoners with a personal email, and its intuitive interface makes it simple to set up. Simply enter your subject, message, and how frequently you want Abandon Aid to send out the emails. It does the rest—returning you customers and sales you thought you'd lost!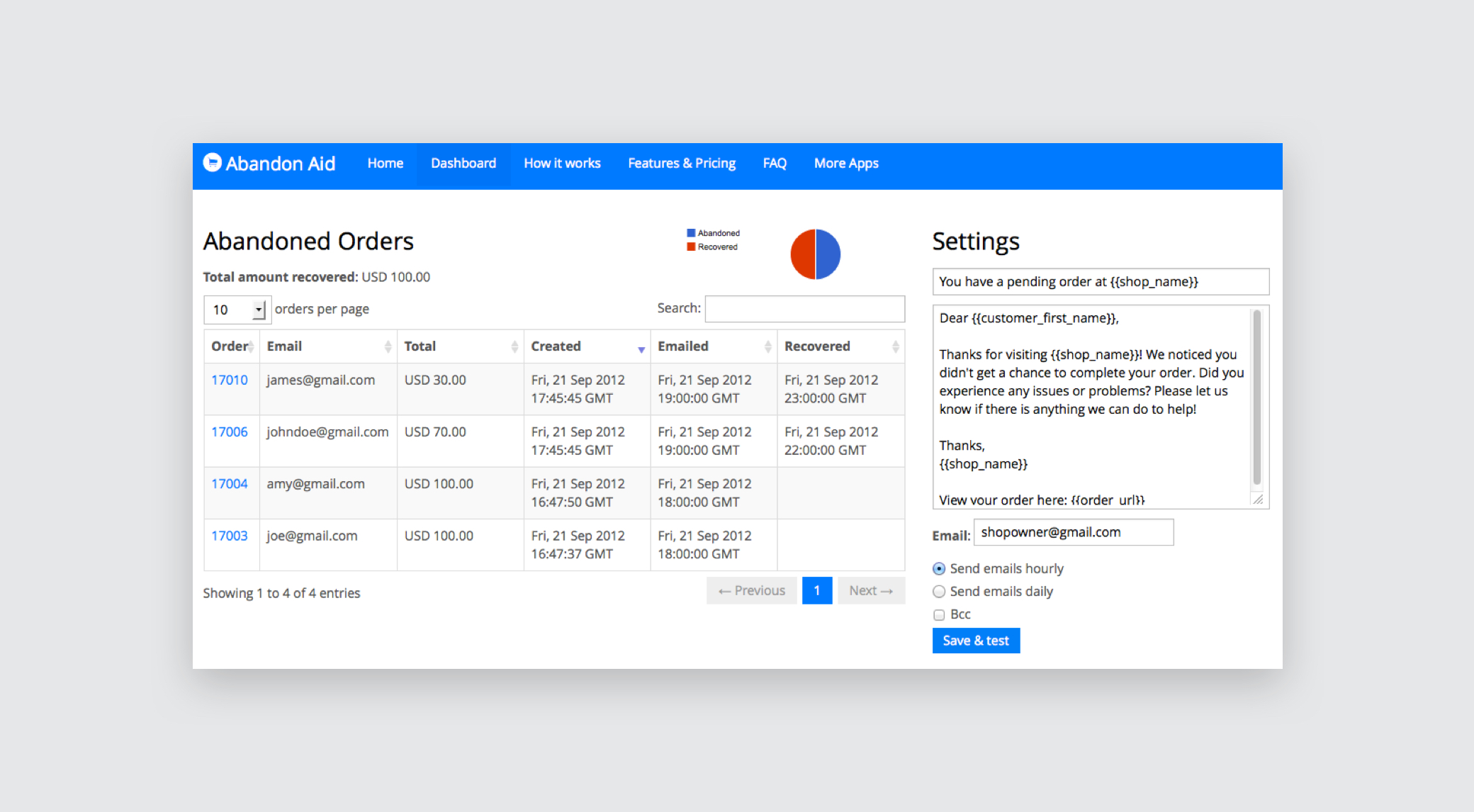 Get Abandon Aid here!
Shopping cart abandonment is just one of many impacts that security concerns have on your store. Others include greatly reduced engagement and conversions, a sharp uptick in your bounce rate, and worst of all — fewer sales.
The bottom line is, security concerns are greatly damaging to your site. A study by Shopify found that nearly 1 in 5 shopping carts are abandoned due to shopper concerns over their security. And the reason people have them isn't because your site is dangerous — it's because they have no way of knowing your site is safe.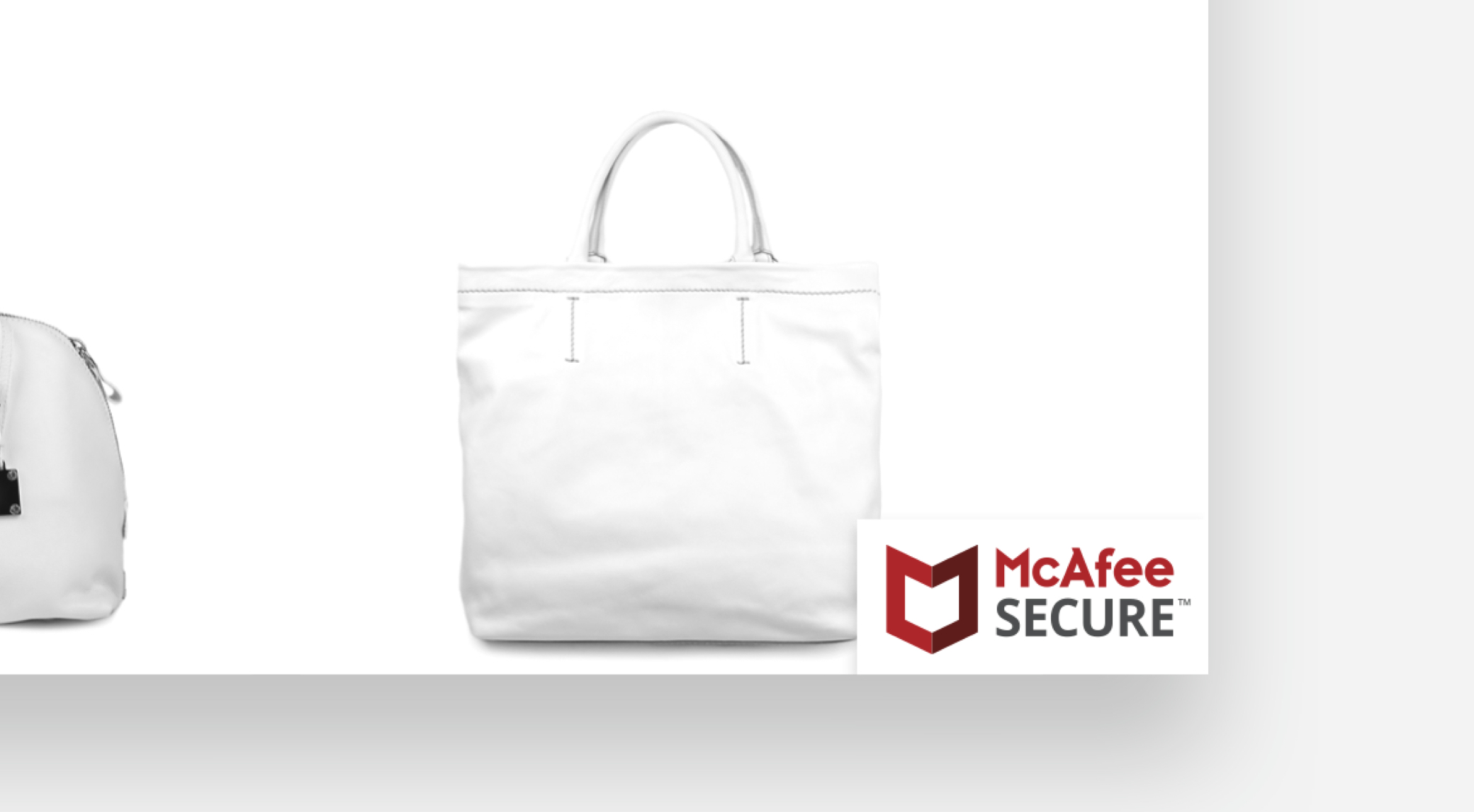 **That's why it's so valuable to reassure people that your online store is secure, legitimate and trustworthy—and that's exactly what the McAfee SECURE certification does. When you install this app, your site will display the McAfee SECURE trustmark—a globally-recognized security seal that is proven to boost sales by reminding visitors that they're safe doing business with you.
The more people that feel safe, the fewer carts abandoned, and the bigger your sales.
Get the free version of the McAfee SECURE certification for Shopify here!
Wrapping up
Once you've added these plugins, you'll be ready to take your store to the next level. If you're ever frustrated with a part of your business, or wish someone would just invent something to make it easier for Shopify site owners, check with the app store. There's a good chance someone already has.