How to earn the TrustedSite Secure Cloud certification and show your site protects customer data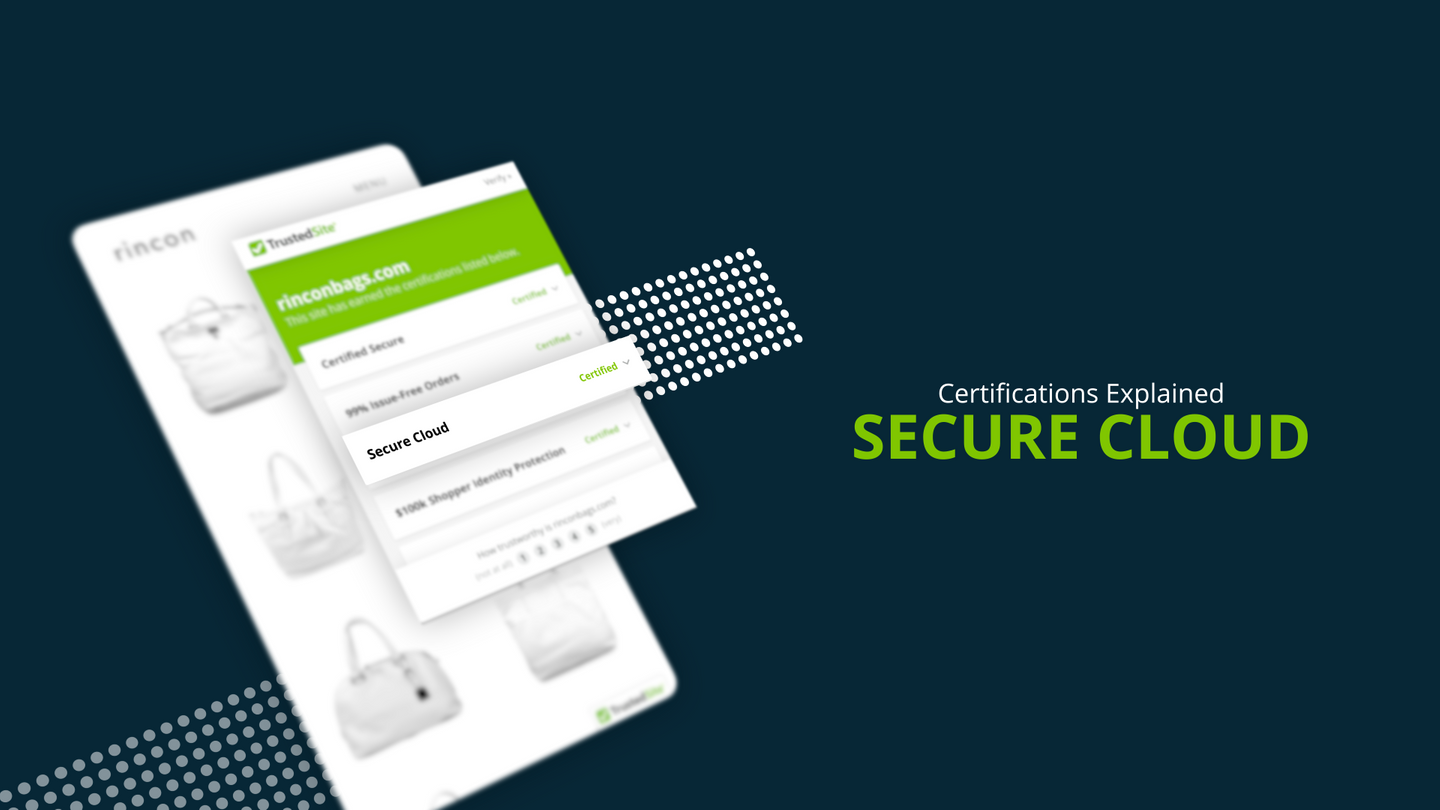 In the modern business world, more and more assets are moving to the cloud. But as new websites, services, and software come online, keeping track of them all becomes more complex. If any of your internet-exposed assets get lost in the shuffle, they may become vulnerable to an attack. Unless you are closely monitoring and securing each and every asset in your cloud, attackers can potentially find a way to hack your unsecured assets and access your sensitive customer data.
Having your customers' data exposed is one sure-fire way to lose customer trust, damage your company's reputation, and slash sales. So that's why we started the TrustedSite Security service—to give businesses an easy and efficient way to discover the external security risks that could lead to a data breach. With website, application, and firewall scanning in one centralized dashboard, you can rest assured that all of your assets are accounted for and properly secured.
And to help you reassure your customers that their data is safe in your hands, we created the Secure Cloud certification. With this certification, you earn the ability to display the Secure Cloud trustmark on your site which shows visitors that you're working hard to keep your business–and your customers–safe from a data breach.
Continue reading to learn how to earn the Secure Cloud certification and start showing that your site protects customer data.
Certification Snapshot
Secure Cloud
What it does
Addresses concerns about data protection by showing your site is regularly scanned for weaknesses that put visitors at risk.
How to earn it
To get TrustedSite's Secure Cloud certification for your site, sign up for TrustedSite Pro, purchase a TrustedSite Security plan, and maintain a risk score less than 600.
Where to display it
Place the Secure Cloud trustmark in your site's footer and on your security policy page.
Your TrustedSite certification modal and page will show that your site has earned this certification.
To earn the TrustedSite Secure Cloud certification, sites must first sign up for TrustedSite Certification Pro. In addition, sites must have an active plan with TrustedSite Security and maintain a risk score less than 600.
Sites that have earned the Secure Cloud certification can display their secure status with the Secure Cloud trustmark. We recommend placing this trustmark in two places on your site.
First, we recommend placing the trustmark in your site's footer because 30% of shoppers say they look there to find information about a site's security policies and practices according to TrustedSite's 2020 survey of 600 US consumers. When new or unfamiliar visitors see the Secure Cloud trustmark in your footer, they'll feel safer as they continue shopping knowing that your organization has security protections in place.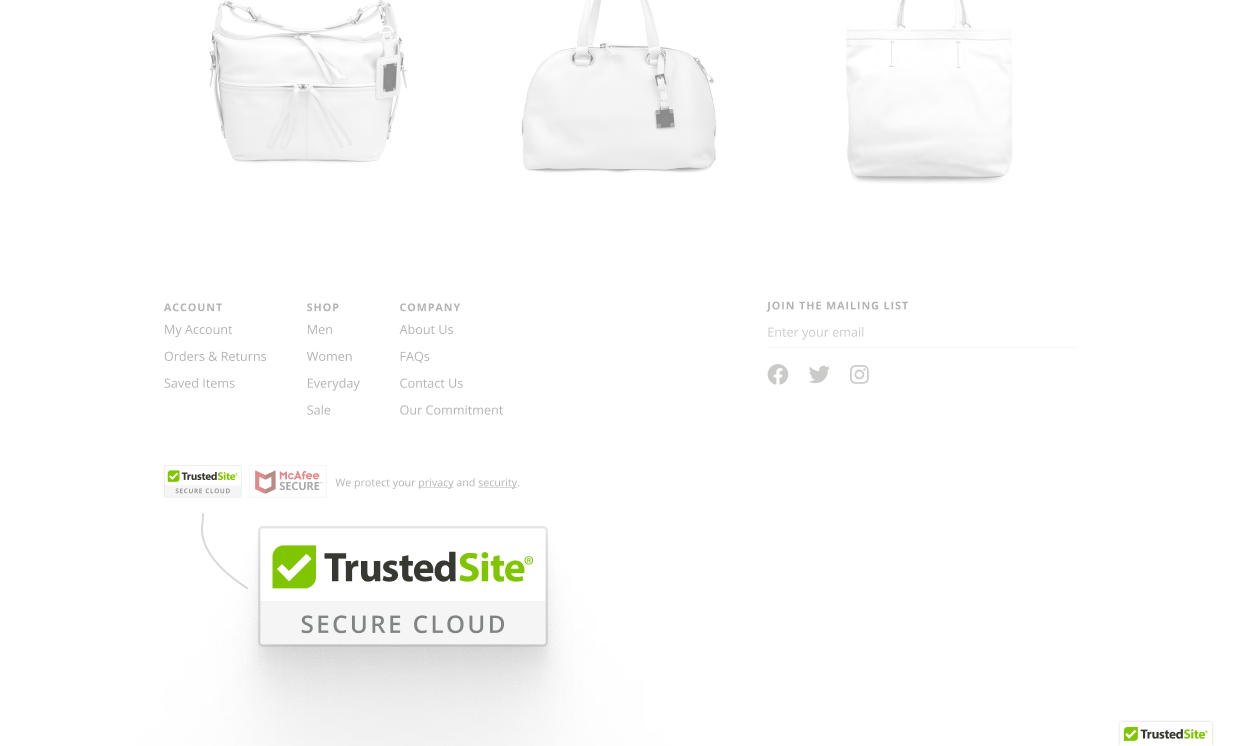 The second place we recommend placing the trustmark is on your site's security policy page. Security-concious visitors will check this page to see how your site handles and stores their data.  the Secure Cloud trustmark here can help show these visitors that you have measures in place to keep their data protected.
When visitors click any of your TrustedSite trustmarks, your TrustedSite certification modal will open so they can see additional information about how you earned your certifications, including Secure Cloud.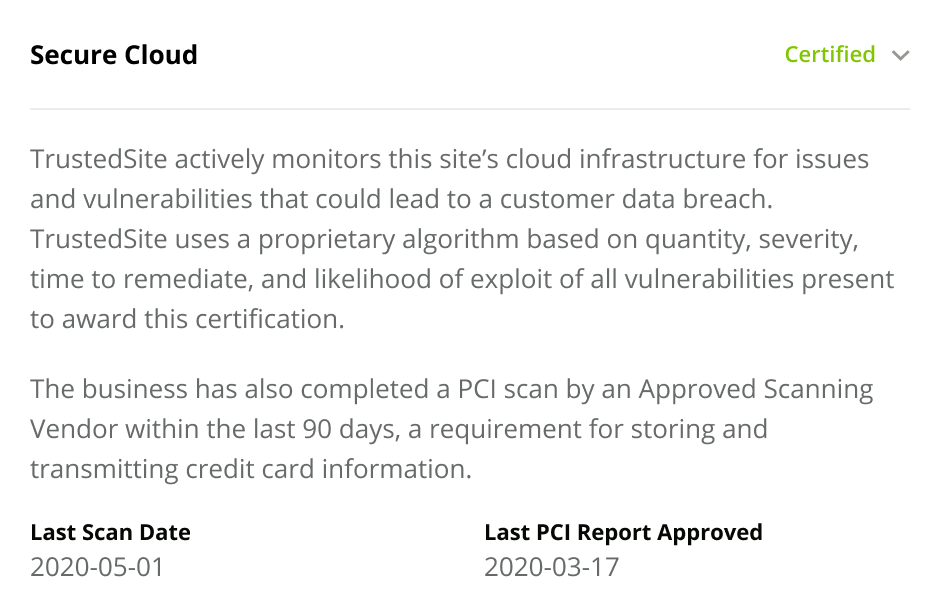 Earning the Secure Cloud certification and displaying it across your site gets you one step closer to increased visitor trust. Learn how to build trust and boost sales even further with TrustedSite in our Certifications Explained blog series.