Meet the new McAfee SECURE trustmark.
The McAfee SECURE certification is now TrustedSite Certification. TrustedSite Certification includes an extended portfolio of earned certifications and trustmarks that help alleviate even more concerns of online shoppers. Explore the new features here.
For over 30 years, the McAfee brand has stood for reliability, trust, and above all, security. And because of that brand strength, the McAfee SECURE trustmark has given countless customers of websites like yours the sense of safety they need in an uncertain digital world.
But even with such strong heritage, the McAfee brand is always looking forward.
That's why we are thrilled to announce a new, updated look for the McAfee SECURE trustmark.
There's a new floating trustmark…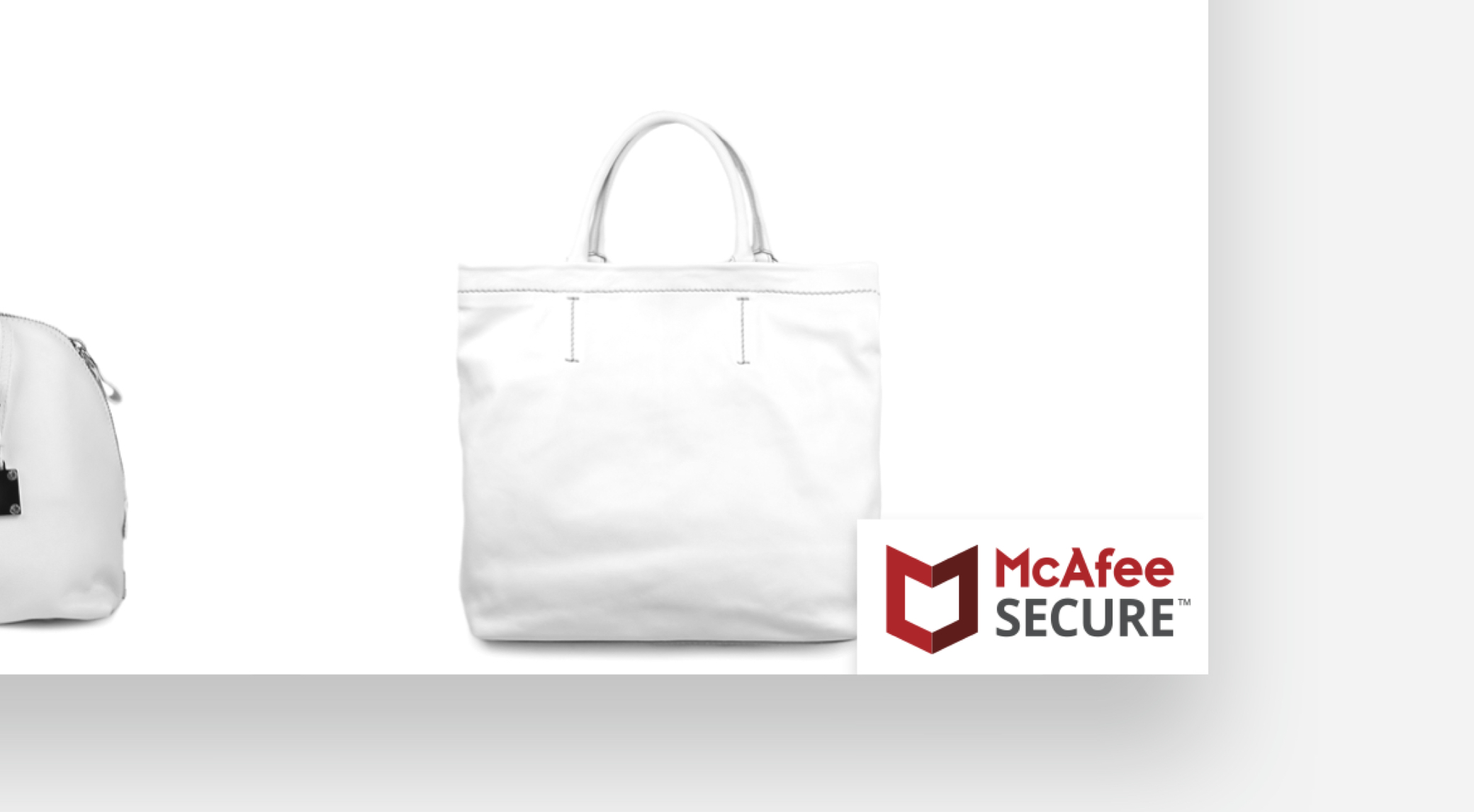 …as well as a new engagement trustmark.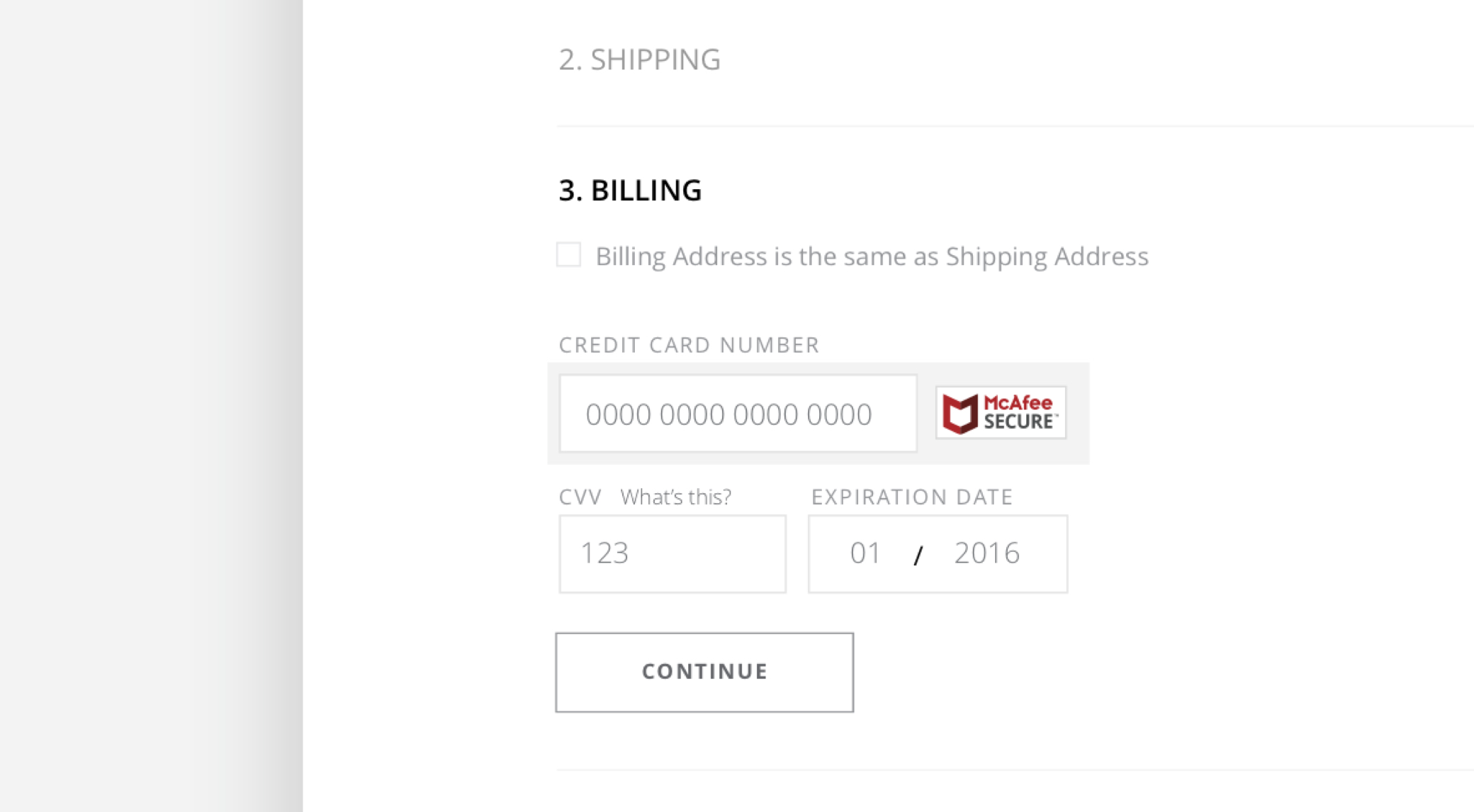 Starting today, you can opt into using the new version of the trustmark.
Why the change?
The new trustmark follows McAfee's shift into an independent cybersecurity firm. While the company will always honor its past, the new McAfee is additionally focused on innovation, trust, and especially, collaboration.
The new logo is formed by two halves of an open shield coming together. The use of the shield — McAfee's most recognizable symbol — pays homage to the brands heritage, while the unification and openness acknowledge the company's new guiding concept, "Together is Power."
Brand new features
The most important thing to note is that the service will stay the same. The look will change, but your visitors will continue to be reassured that your site has been tested and certified to meet our security standards.
Further, we are rolling out two improvements to the trustmark that will significantly improve your visitors' experience, as well as let you place the trustmark where you need to better fit your site's design. They are a click-to-verify modal and the floating trustmark offset feature for Pro users.
Click-to-verify modal
If you use the JavaScript engagement trustmark, or the Identity Protection or floating trustmarks, your customers will no longer be taken off-site when they want to verify your site's security. Instead, the new modal will keep visitors on your site while they learn about your security certification, confirm that you have a valid SSL certificate, and, if you're using TrustedSite Reviews, see your overall score rating.
This change will keep visitors on your site and allow them to verify more quickly — all so they can get back to shopping.
Creating a smoother experience is especially important as mobile shopping and browsing becomes the standard, which it almost has. So far in 2018, 48% of McAfee SECURE verification page sessions were on mobile and tablet.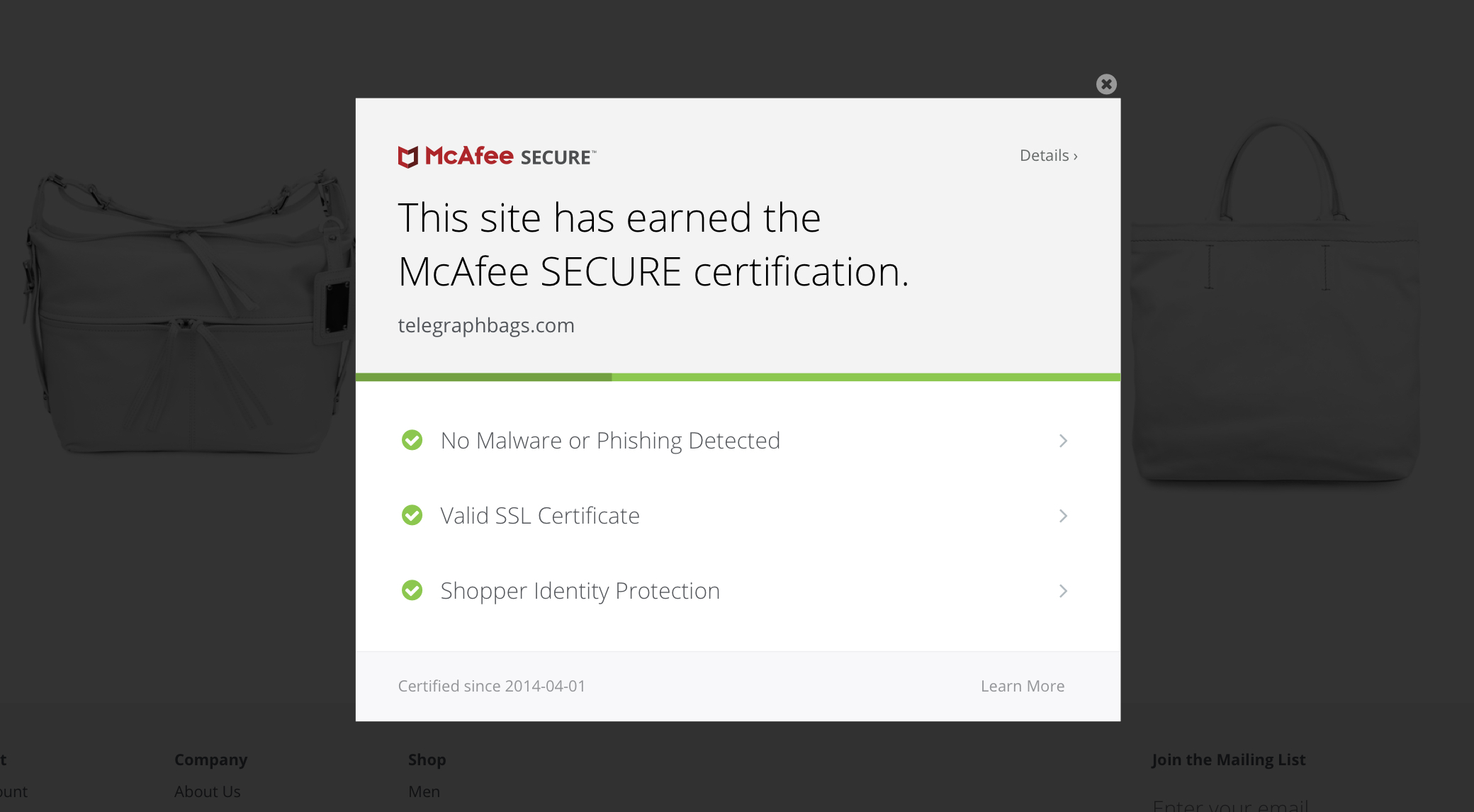 Floating trustmark offset
Have you ever wanted to move the floating trustmark around because you have another widget like chat that sits in the right hand corner of your site? Now Pro users can.
Simply select where you'd like to offset it from (right or left side of page) and enter the number of pixels you'd like to offset it by.
When is this happening?
Please note that while you may opt into using the new trustmark starting today, all existing trustmarks will automatically be updated with the new branding and functionality on June 1st, 2018. (If you are a longtime customer who uses our html trustmarks, we will continue supporting those as well.)
To opt into using the new trustmark, visit the setup wizard in your account and click activate. Once that's done, Pro users can change the offset pixels in the floating trustmark section.
If you have any questions about this update, take a look at this list of FAQs or feel free to contact us on our support page.
We look forward to serving you now and for many years to come!