What you need to know about mobile devices and security in 2018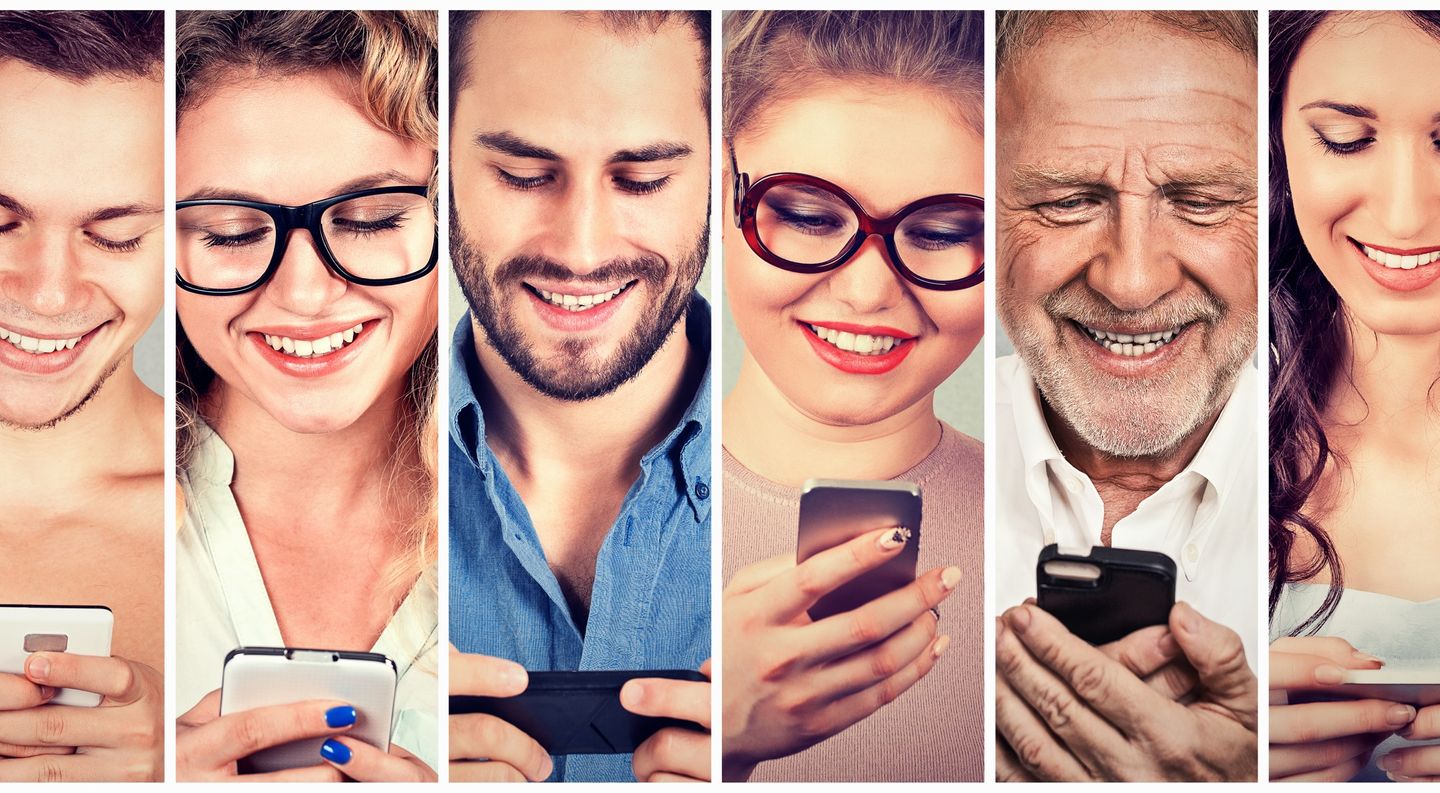 Ever since the iPhone dropped in 2007, the world of ecommerce entered a brave new era: that of mobile online shopping. Over ten years later, everyone in the ecommerce game acknowledges how important mobile is.
Yet today, even as mobile use has exploded, many sites still don't treat mobile as a entirely different access point with its own unique demands for a great customer experience. But they are, and from homepage design to sales funnel UX, businesses need to treat customers as such.
In this post, we're going to show you how mobile customers are unique in yet another important area—that of security.
Mobile has fundamentally changed how people feel about shopping online
According to Pew Research, 77% of Americans use a smartphone of some kind, and among people under 50, that number is over 90%. Those numbers shot up very quickly, from just 35% in 2011.
This has had a big impact on online shopping: according to our recent survey, 43% of smartphone users say they're as comfortable making purchases on the mobile devices as they are on their personal computers. That's almost double what it was in 2013, when just 22% of smartphone users said the same.
Perhaps even more impressively, 14% of smartphone users now say they are more comfortable shopping on their mobile devices than they are on their personal computers. That's up from 2% in 2013—a 600% increase!
Mobile ecommerce revenue has shot up, too
All that shows in the sales numbers: during the 2017 holiday season, mobile accounted for 33% of ecommerce revenue. According to Adobe, this is an increase from 27% the year before.
And according to users we surveyed, over 50% of their online purchases are made using mobile devices: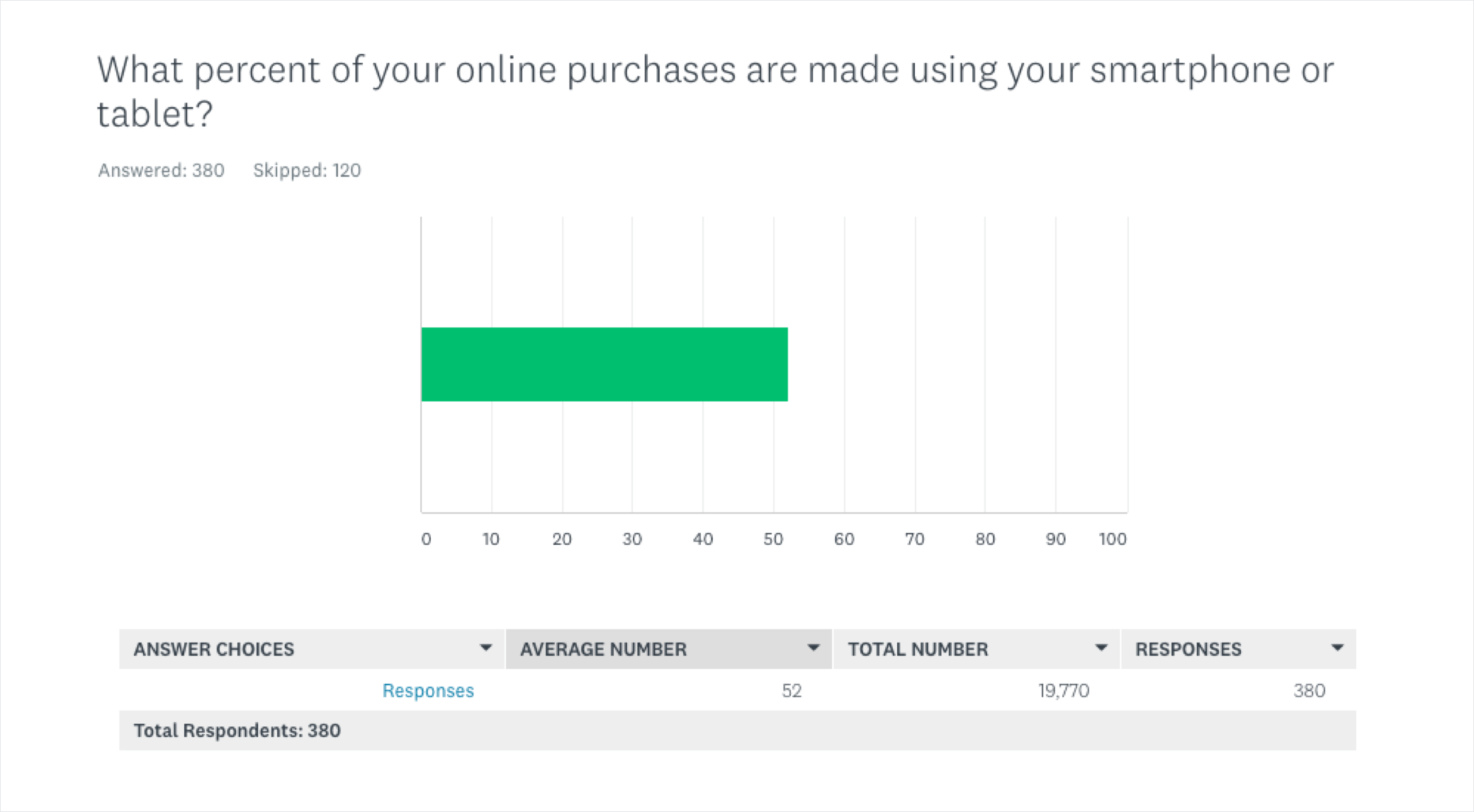 But despite all the uptake in smartphone use, mobile security concerns persist
According to our survey, 67% of smartphone owners say they're concerned about providing personal information (e.g., credit card, address, phone number) when shopping on their phones.
And 52% of smartphone owners feel unsafe making a purchase on their smartphone from websites they've never heard of before.
Fortunately, you can ease those concerns and capture your share of the mobile bonanza
One of the best ways to reduce security concerns that cost your site money is by letting visitors know that your site is secure. And the best way to do that is with a third-party security certification.
The McAfee SECURE certification tests your site for malware, phishing, malicious links, and other things that might pose a risk to your customers. Once you've passed that test, you can display the trustmark on your website to show visitors that you're secure, and that security is your priority.
Here's how it works
Once a visitor lands on your site, they'll see the brand new McAfee SECURE trustmark. The new trustmark is smaller than previous trustmarks, and unlike previous versions, clicking on the new trustmark brings up a modal window that lets them verify your site's security, all while keeping them on your website.
The modal window appears for all versions of the trustmark, which includes the engagement trustmark and the Shopper Identity Protection trustmark.
(Keep in mind that the trustmark loads asynchronously, which means it doesn't slow down your mobile load speed, a crucially important metric for ecommerce conversions.)
The trustmark helps security-concerned mobile visitors convert
When visitors see your trustmark throughout your site — on your homepage, on you product pages, and especially at your checkout — you'll ease the fears that create shopping cart abandonment and lower your sales rate.
Take a look at a couple of examples
Z Gallerie, a Southern California furniture retailer, saw online sales increase 12.9% after displaying the McAfee SECURE trustmark.
And Inflow, a company that specializes in conversion rate optimization (CRO), ran several tests to determine the effectiveness of security certifications.
They found that while the McAfee SECURE trustmark delivers the highest conversion rate of all trustmarks — including over three times higher than the nearest competitor: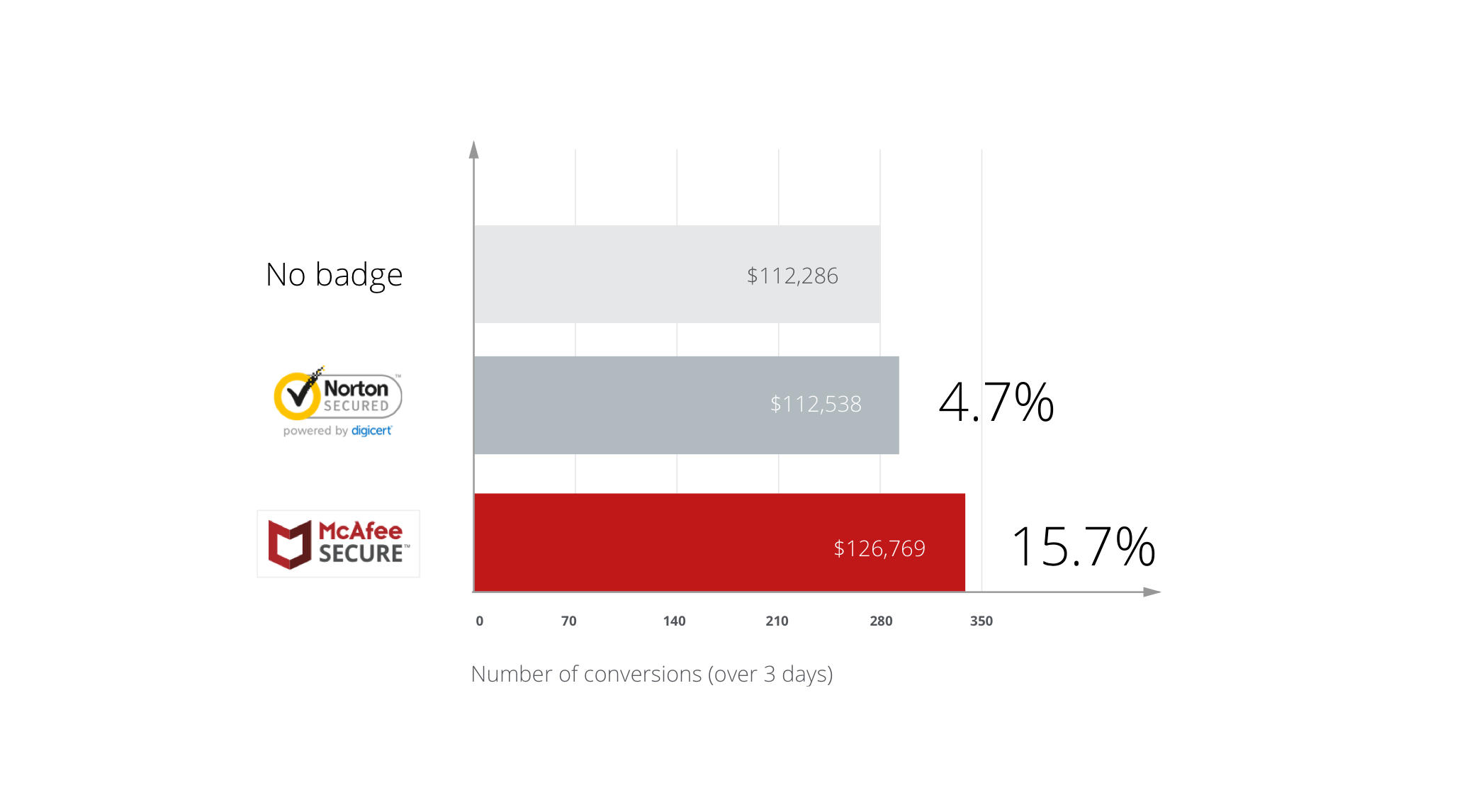 Now you know why security is so important—and valuable—for mobile ecommerce. Here's what to do about it.
To paraphrase the old Snickers ad, there's no wrong way to display the trustmark. (Okay, there are definitely some.) But while every site is different, there are a few best practices for trustmarks that we've learned over years of conversion testing.
The most important move is to use a floating trustmark on your homepage so visitors see it as soon as they arrive. That will instantly quell any doubts they might have about your security. It's ideal for mobile because it stays with users as they scroll—meaning it doesn't get lost on long mobile sites and constantly reassures them. Take a look at Z Gallerie's mobile site homepage:


Depending on your site design, you might also consider a static trustmark in your footer, where the most security-concerned shoppers check for certifications.

As your customer moves through your purchase funnel, it's crucial to reassure them. That's why we recommend putting the engagement trustmark on product pages, proceed to checkout buttons, in the checkout, and above all, near credit card forms. Along with the floating trustmark, it can add enhanced reassurances throughout your purchase funnel. Here are some visual examples of how the trustmark looks on a mobile site:


On mobile, your real estate may be limited, and it can affect how users see your trustmarks. That's why Z Gallerie opts for a floating trustmark throughout the sales funnel — it's always visible, no matter what sort of browser or device their customers are using:

Wrapping up
Mobile ecommerce still hasn't gotten anywhere as big as it's going to. In the very near future, a majority of people are going to be as comfortable on their mobile devices as they are on their desktop computers.
Remember—these behavior changes we described occurred over just five years. How long before a majority of people feel more comfortable shopping on their mobile devices than on their PCs?
Ten years? Fewer?
You don't want to miss out on the shopper of the future — that's why it's so important to get your mobile site's security in place now.