Design tips to help the sites you create convert more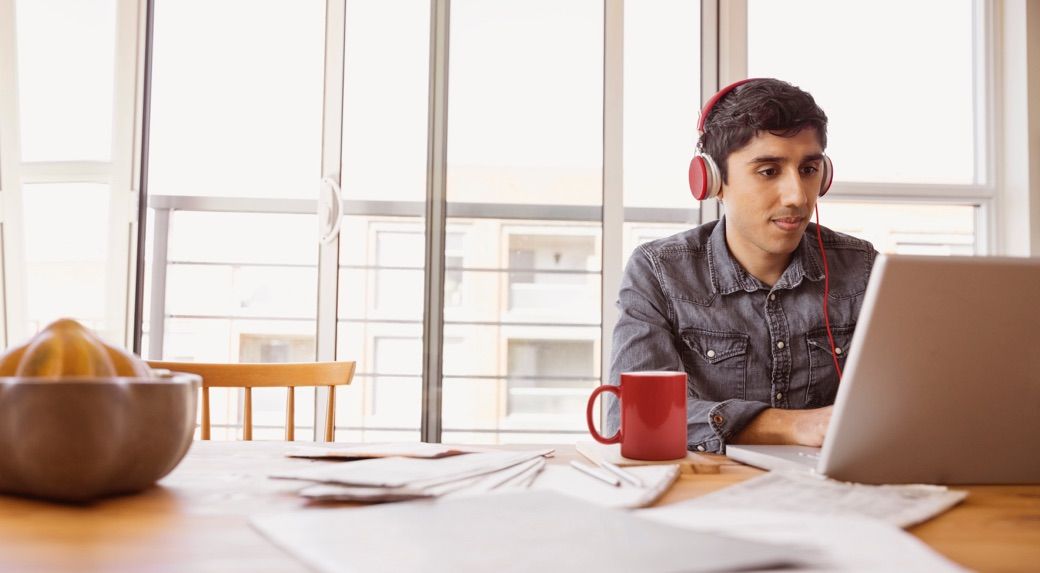 If you're like most entrepreneurs then you're likely managing many tasks, one of which may be designing your own website. Designing an ecommerce website can be overwhelming and daunting, and it's critical that it's done right—after all, a good looking site will likely lead to many more sales than a poorly designed site.
Creating a website that is beautiful and functional is obviously important, but creating a site that is user-friendly and leads to conversions is the real key. That's why we've come up with a few tips to help you design a site that does just that. Read on!
Simplify the Navigation
Site navigation is one of the most important parts of the user experience. Why? Because it helps with user engagement and ultimately results in higher conversion rates. Your site's navigation should reflect its business intentions—if the goal is to get users to purchase products, then the navigation needs to get visitors to your site's product pages in the fewest clicks possible.
Reduce clutter by limiting the number of menu options to seven items so that the navigation is clear. For example, the main menu doesn't need "About Us" and "Contact" info (both of these can be merged into one location, or live in the footer of the site). Instead, use the navigation bar to focus on the important things, like product categories, for example.
Predictable Layout
The feeling of familiarity has a strong influence over the types of things people find attractive. People like to think about things that are easy to think about, and don't like to think about difficult concepts: this is called cognitive fluency. Familiarity makes for easy mental processing, so the less a visitor has to think about where to go on your site, the better.
One way to ensure a predictable layout for visitors is to look at other websites in the same niche. Most websites typically have contact information in the top right corner while logos are at the top left side of the page. Nav bars can usually be found vertically on the left hand side of the site or horizontally along the top of the page. Remember, simplicity is key. Distractions and extra fluff only lead to skepticism and doubt—two of the biggest conversion killers out there.
Typography and Color
The words on a website are very important, but how the words look is just as important. Font and color all have an impact on user experience, perception, readability, and mood. Understanding the principles of typographical design can deliver a website that communicates the message in a clear and comprehensible manner.
Choose a good color scheme - Selecting a color scheme can be tricky. Too many colors can not only come off as tacky, but can also confuse the visitor, and too little color can make a site bland and forgettable. Choose a dominant brand color as well as a couple accent colors to draw the users attention to something.
Make sure it's readable - A small amount of people will actually read each and every single word of the content. That's why the fonts selected need to be readable at a glance. Limit your font choices to guide the reader through the page, drawing their attention to important pieces of information, and encouraging them to take some sort of action, such as an enquiry, purchase, or newsletter signup.
Include white space - White space helps with organizing content and gives a feeling of professionalism. Appropriate spacing between lines is key to making content readable. Too many words and too little spacing can feel overwhelming and turn visitors off.
Communicate your purpose - From the first glance at the written content, the user should understand the purpose of the website. Make sure your typography and font choices do not take away from this goal.
Mobile, Mobile, Mobile
A mobile-friendly site is an absolute must-have nowadays. Mobile users expect to find what they need, fast. When designing a site, it's imperative to make sure it's as easy to buy products on a mobile device as it is a PC.
Simplicity is key.
Calls to action should be short and sweet, navigation should be easy-to-use, and popup modals should be kept to a minimum. Make it easy for users to fill out forms from their mobile device, using pre-filled fields if possible. The number of people making purchases from mobile devices is continuously on the rise and designing a mobile site is crucial to capturing those conversions.
Wrapping Up
Every ecommerce merchant's goal is to have the highest number of conversions possible. Keep these tips and tricks in mind when designing, managing, and continuously improving your website.