Introducing brand new ways to build visitor trust with Issue-Free Orders
This month, we're making major improvements to the way you can use Issue-Free Orders. You can now collect and display customer testimonials, display your Issue-Free Orders rate across your website, and resolve customer issues directly in your dashboard.
We created Issue-Free Orders as a way for TrustedSite certified sites to address visitor concerns around shipping performance, product expectations, return policy, fair pricing, and good customer service. This month's update gives you more tools to address those concerns, so you can turn more visitors into customers.
Collect and display customer testimonials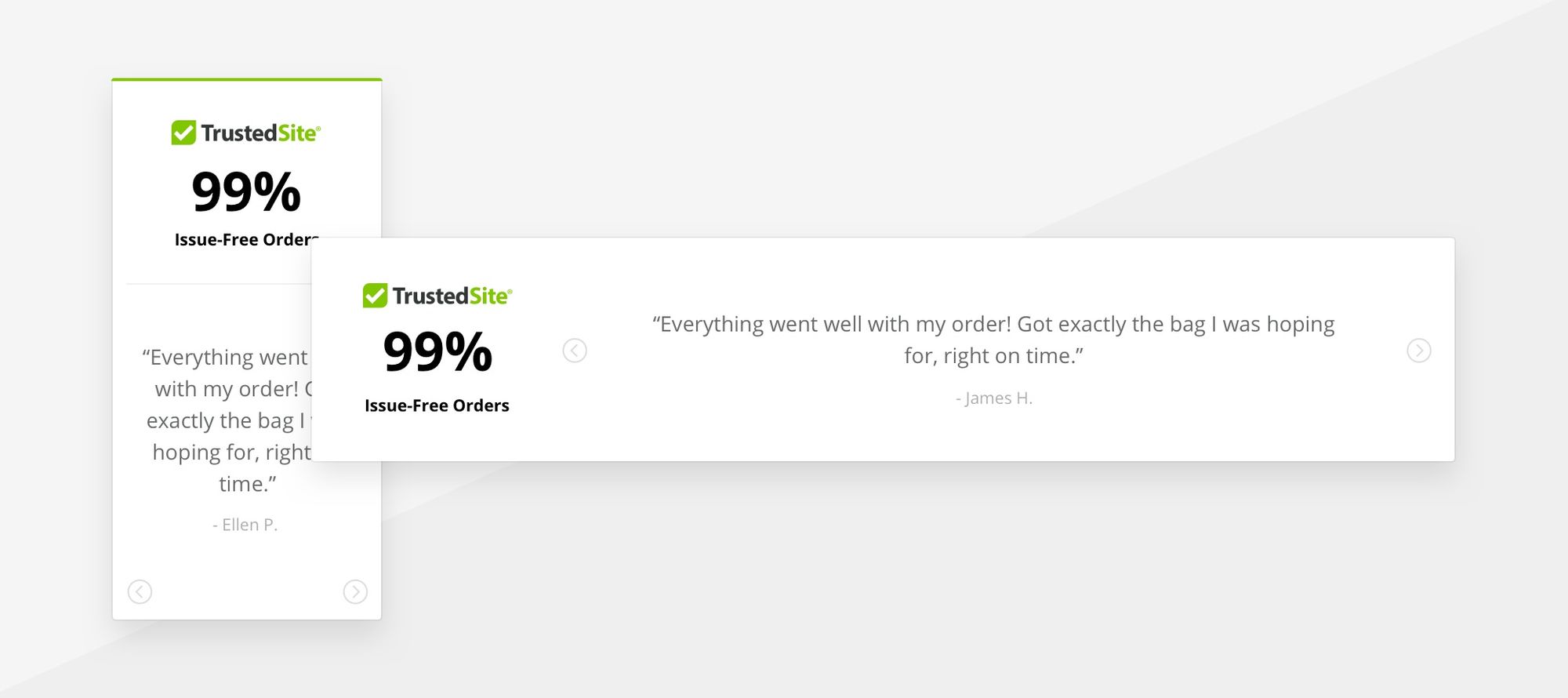 You know that building visitor trust is essential to making your ecommerce site successful. At TrustedSite, we believe one of the best ways to do this is by showing your business consistently delivers outstanding service. That's why we created Issue-Free Orders, one of the many trust-building tools included with TrustedSite Pro.
Current users of Issue-Free Orders know that with this tool, you can display your high rate of orders that went off without a hitch. And now you can collect testimonials from customers who had a great experience and highlight them on your site. This helps to convert more new visitors into customers by providing more detail than your Issue-Free Orders rate alone, and shows off your customers' best experiences.
Display the trustmark with testimonials on pages where you want to establish trust in your brand, such as your homepage, or even your footer. You can choose from either a horizontal or vertical layout, so that the widget can best fit where there's space on the page. You're in charge of which testimonials to display publicly, so that visitors only see the words you think will best encourage them to make a purchase.
To learn more about how Issue-Free Orders works, check out our help center article.
Display your Issue-Free Orders rate in two new trustmarks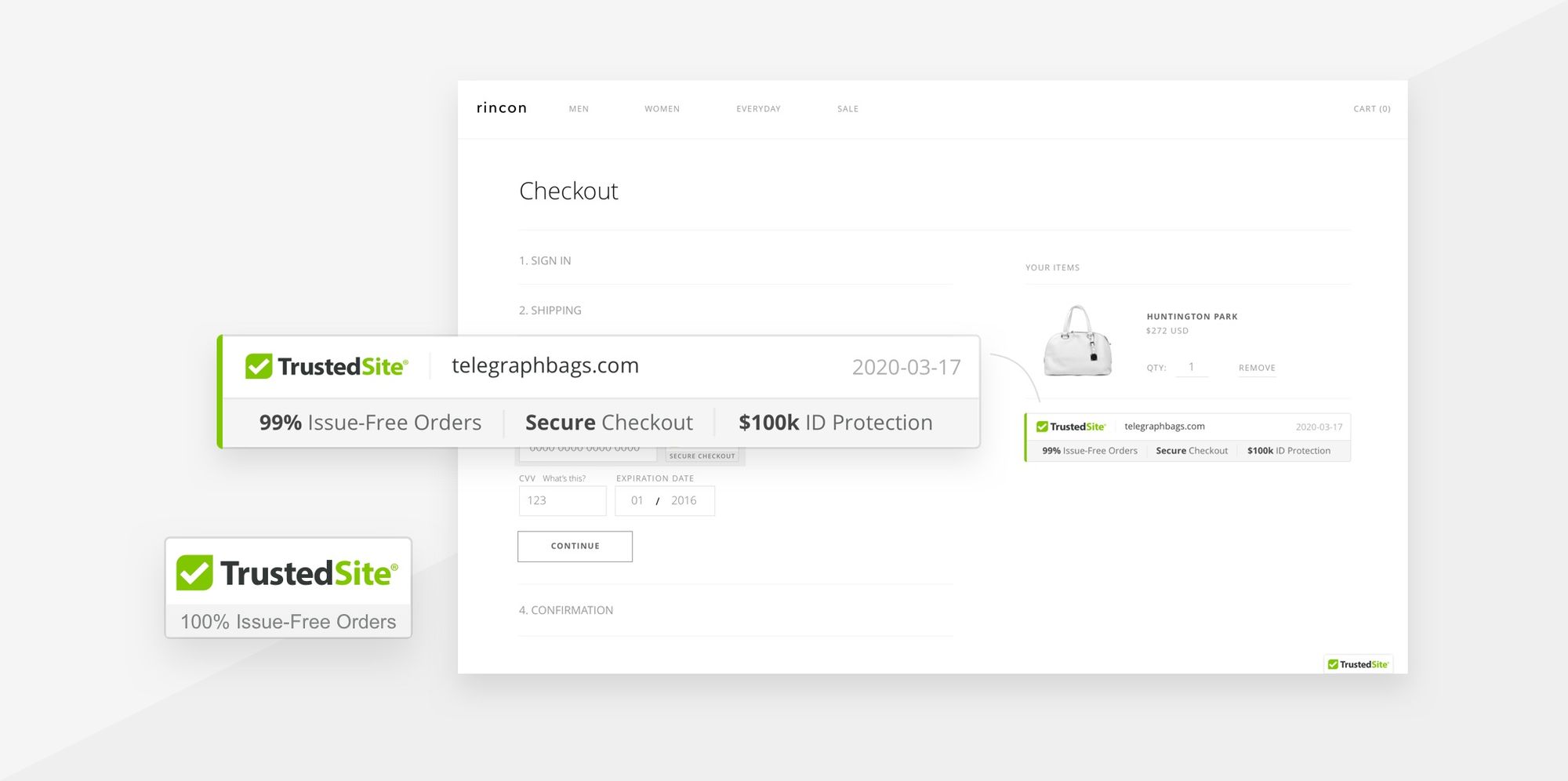 We wanted to give you a more prominent way to show off your high rate of customer satisfaction on your site, so we created two new trustmarks.
The first is a responsive banner that displays your Issue-Free Orders rate, as well as other certifications your site has earned, so that you can help alleviate multiple visitor concerns in a single trustmark. If your site is approved and enabled for features like Issue-Free Orders, Secure Checkout, and Shopper Identity Protection, the banner will display these certifications. We recommend using the banner anywhere visitors may need an extra boost of confidence, like on your site's checkout page.
We also created a new engagement trustmark that displays your Issue-Free Order rate. Use this trustmark in places where you want to show your high level of customer satisfaction but have limited room on the page.
Resolve customer issues in your dashboard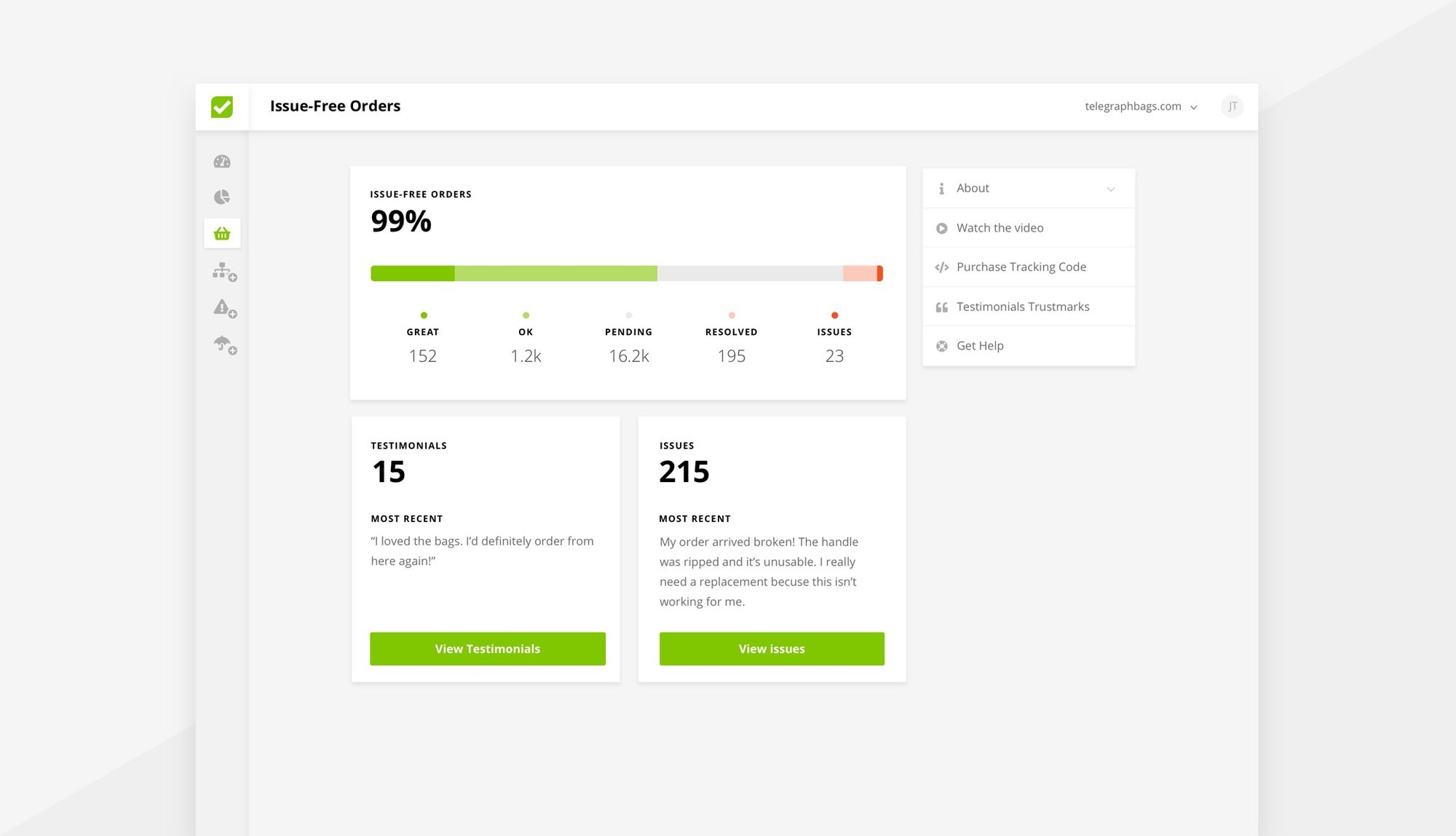 To help streamline the process of resolving customer issues, they will now appear in your Issue-Free Orders dashboard. Once you've corrected an issue, you can mark it as resolved and provide a  private comment for the customer. We'll send that comment in an email to the customer and remove the issue from your account. However, if the customer clicks a link in that email to let us know the issue wasn't resolved to their satisfaction, the issue will remain on record.
Get started

Start leveraging your positive feedback to turn more visitors into customers. Certified sites using TrustedSite Pro can add testimonials and the banner trustmark today!