How ecommerce shopping concerns vary by age demographic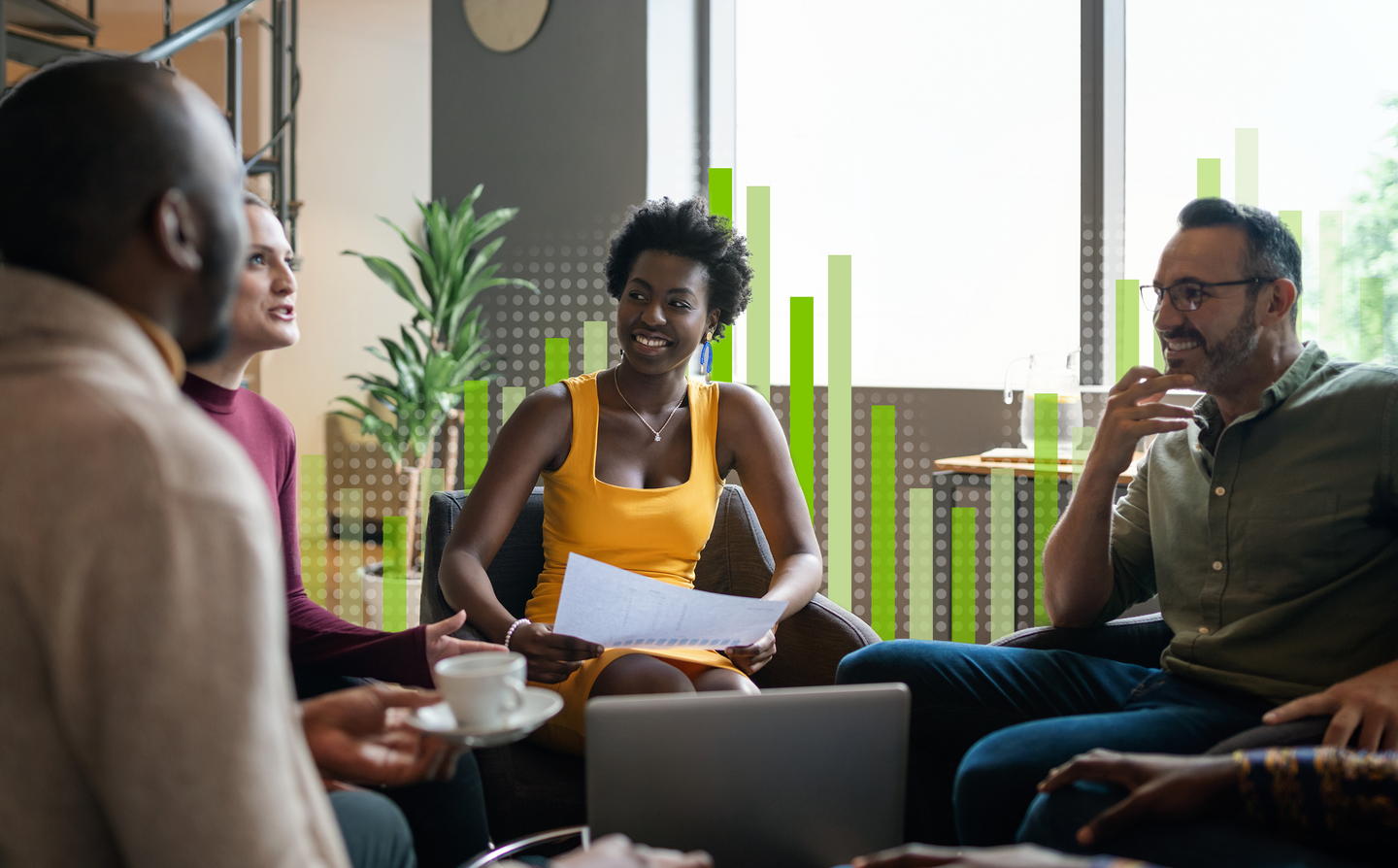 If you're an owner or operator of an ecommerce business, you've put lots of time and effort into bringing qualified shoppers to your site through SEO and marketing campaigns.
But having the right audience on your site does not guarantee conversions. Every buyer goes through a journey to complete a purchase, and there are potential roadblocks every step of the way that can cause them to abandon your site. So even if you succeed in bringing visitors to your site that want to buy your product, they still may not complete a purchase if they find reason to suspect your site is insecure or your business is illegitimate.
We want to help sites get a better understanding of where these roadblocks in the buyer's journey arise and how to fix them, so we surveyed 600 US-based consumers about their concerns when shopping online. You can learn about our key findings in our previous post, but for this blog, we'll focus on how concerns vary among different generations.
It's important to analyze which concerns are held most prominently by each age group so that you can focus on making changes that will be more likely to help your target audience build trust in your site and complete a purchase. Here are some of the key takeaways about how trust relates to age demographics from our survey results.
Younger consumers are more concerned about business legitimacy and order fulfillment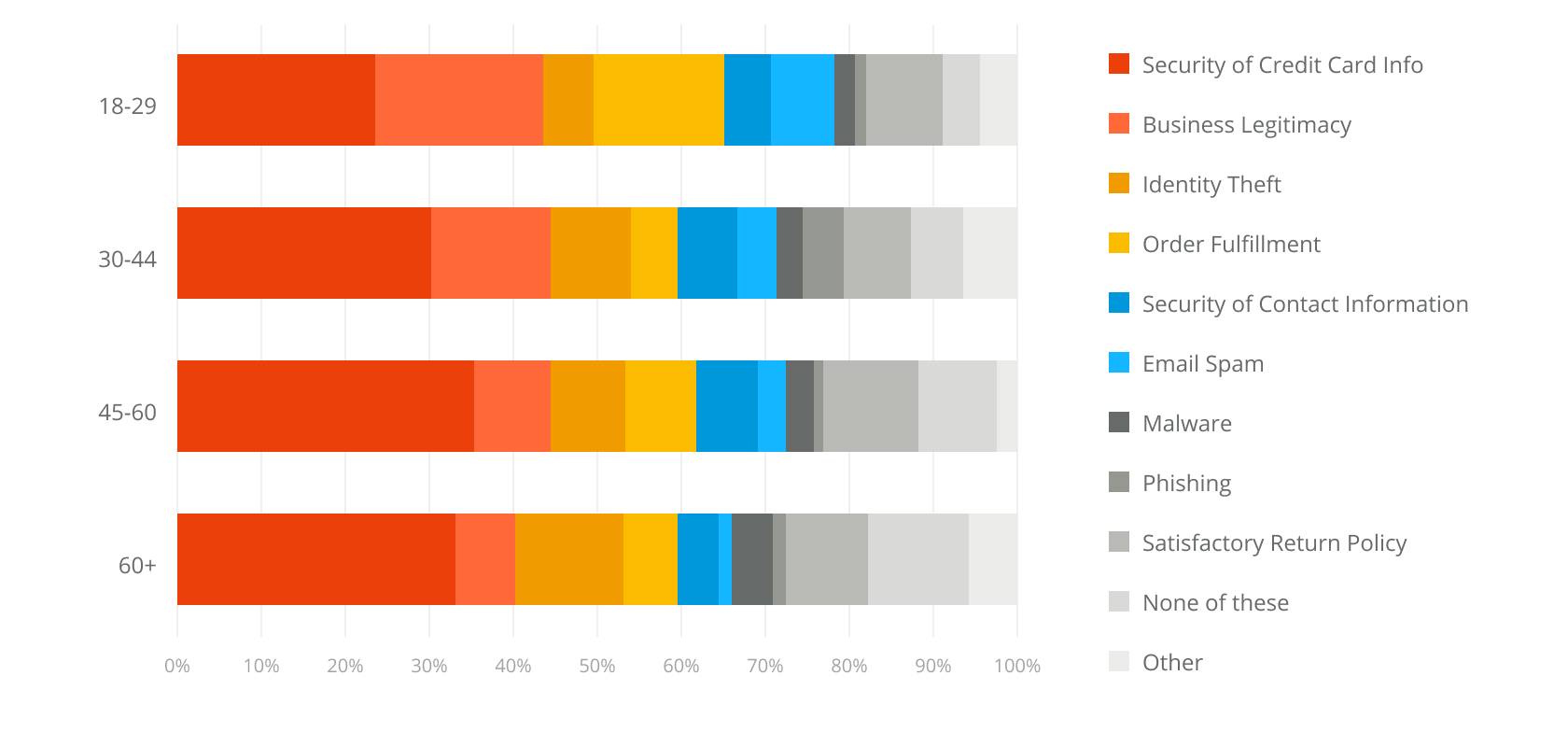 To get a general sense of what sites can do to build visitor trust, we asked consumers what their biggest concern is when shopping online. About 20% of 18-29 year olds reported business legitimacy as their biggest concern, while only 8% of those aged 45+ said the same. More 18-29 year olds were also concerned about order fulfillment, with 16% of them reporting it as their top concern compared to about 7% of each older age group. This could signal that younger consumers are more aware of the prevalence of scams and are more discerning when shopping online.
It's important to show that your business is legitimate and you deliver on your promises. Include contact information in your site's header and footer, ensure copy and pricing is accurate, and display third-party trust badges or certifications on every page. You should also show visitors that real customers have been satisfied with their purchases by including product reviews throughout the buyer's journey.
Older consumers are more concerned about having their credit card information stolen
More 45-60 year olds said having their credit card information stolen was their biggest concern when shopping online, with 35% reporting this concern while only 24% of 18-29 year olds reported the same. Older generations often have more spending power than younger ones, so it could be that they have more to lose and hence are more worried about jeopardizing their finances.
Be sure to show customers that their personal and credit card information is safe on your site. Encrypt all communications with SSL, which customers will see reflected by the lock icon in the address bar of their internet browser. Place third-party trust badges from reputable brands throughout the checkout process, including in the cart, near shipping information fields, credit card information fields, and submit order buttons. Additionally, ask customers for permission to store their payment information on file. Giving them this control shows you take the safety of their information into serious consideration and helps to build their trust.
Unfamiliar sites are more concerning to consumers over 30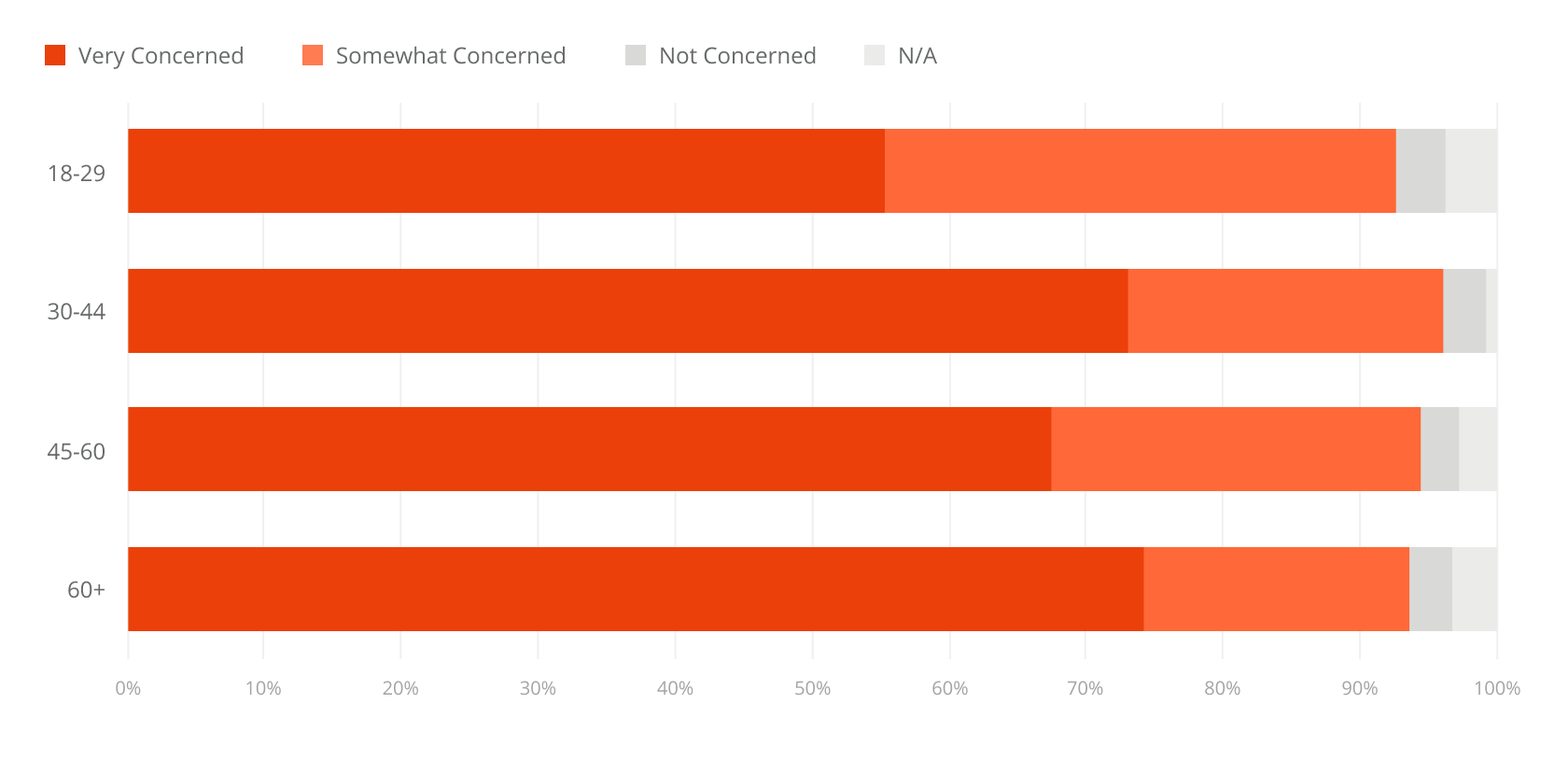 Many more consumers aged 30 and over reported being very concerned about shopping at sites they haven't heard of before–about 71% reported this concern while only 55% of 18-29 year olds did the same. Additionally, more consumers over 30 were very concerned about sites they haven't shopped at in the past–about 49% compared to 34% of 18-29 year olds.
Younger consumers being less concerned about unfamiliar sites could be supported by our previous theory that they are more discerning than older consumers when shopping online. Because they are able to identify which sites are legitimate and which aren't, they are more comfortable with shopping on unfamiliar sites as long as they don't come across any red flags.
Whether you have a predominantly older or younger audience, it's important to build trust among all new visitors to your site. Since visitors can enter your site through any page, make sure there are clear trust indicators across your entire site. Include your business contact information in the header and footer, protect every page with SSL, and use trust badges like TrustedSite's floating trustmark which will appear on every page.
Third-party trust indicators are important to younger consumers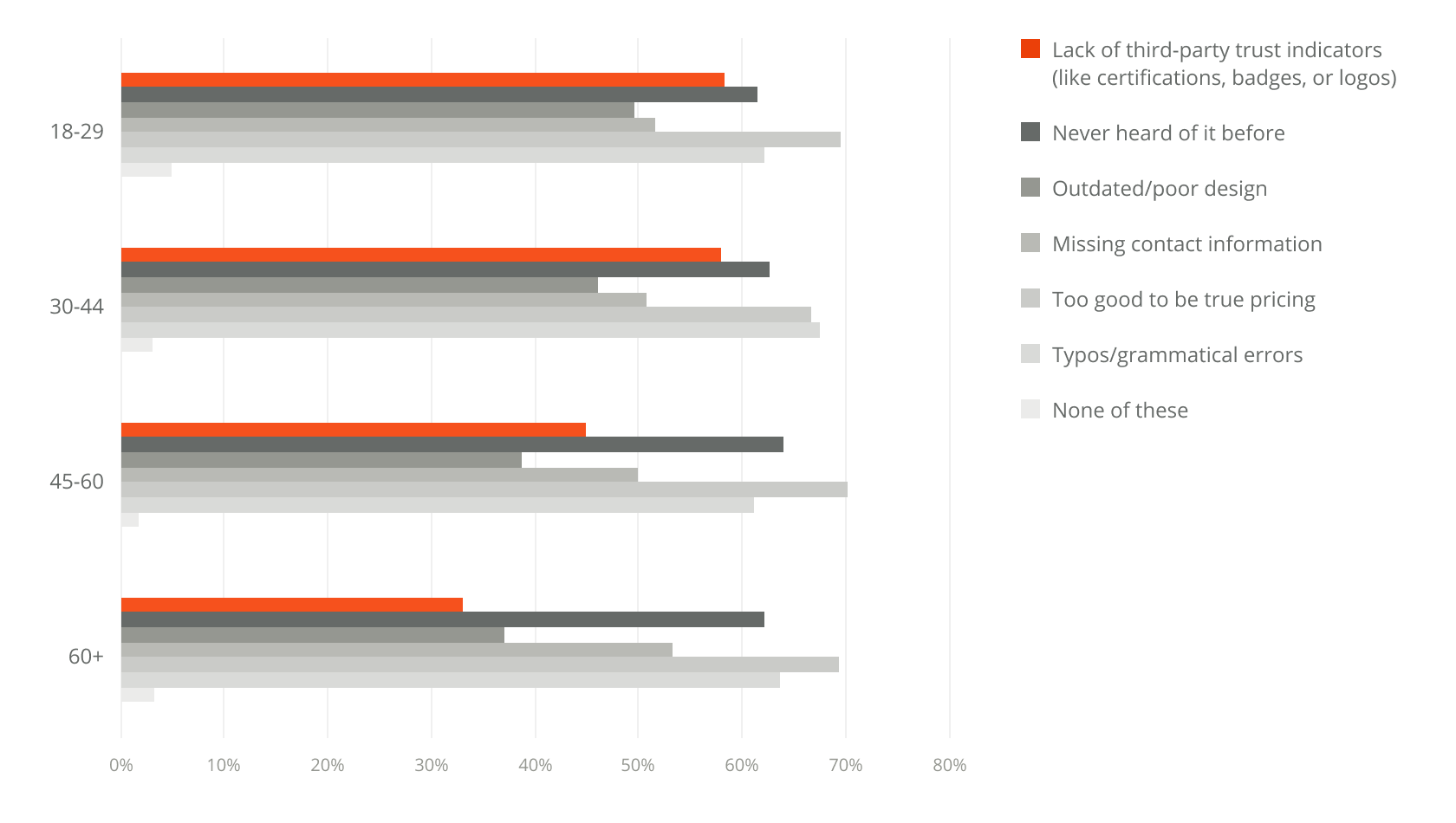 We asked consumers what causes them to be concerned that a site might be a fraudulent business and 58% of respondents aged 18-44 said lack of third party trust badges. About 45% of those aged 45-60 and 33% of those 60+ said the same. This tells us that younger generations want claims made by sites to be backed by a trusted third party. It could also mean that older generations may not be as familiar with what trust badges actually signify.
There are ways that sites can build trust with both younger and older consumers by placing third party trust indicators throughout the buyer's journey. We've seen sites like LensDirect.com effectively combine the TrustedSite certifications and trustmarks with Trustpilot's reviews service to build trust and increase revenue by 7%. Another great strategy that could help visitors who aren't familiar with trust badges is to combine them with accompanying copy that explains what they mean. CarCovers.com did this on their checkout page which helped them achieve a 2.6% conversion rate increase when they tested the TrustedSite service.

We hope these findings help you evaluate how visitor concerns are currently being addressed on your site, and determine what improvements need to be made to more effectively build trust with your specific audience.
To learn more about how concerns shift throughout the buyer's journey, download our free ebook: Consumer Trust Across the Ecommerce Funnel.
Note: The survey cited in this post was conducted through Survey Monkey Audiences. We collected age demographic data from a total of 594 US-based respondents. See below for the age distribution of respondents.