6 must-have features for a highly converting ecommerce website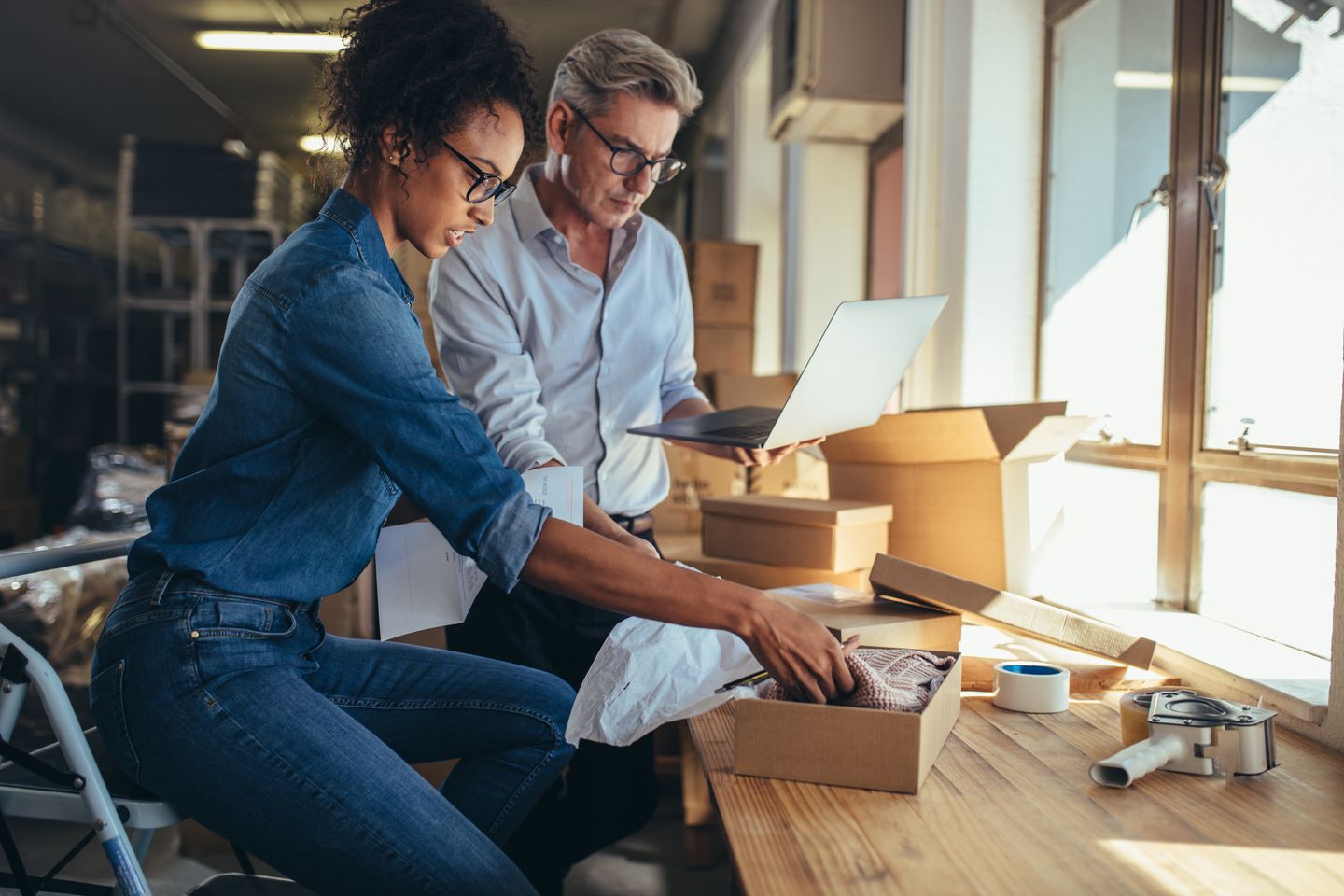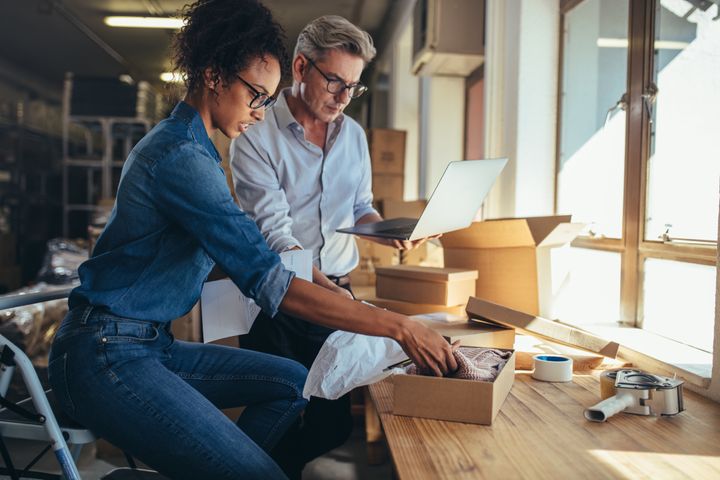 This is a guest post written by Jimmy Rodriguez, COO & co-founder of 3dcart, an all-in-one eCommerce software.
How do you measure the success of an eCommerce website? Your ecommerce conversion rate is one vital metric that reveals how many visitors are completing a purchase on your site.
As of January 2020, the average ecommerce conversion rate is 2.63%. If your site's conversion rate is hovering at or below that average, try incorporating the following conversion-boosting features to your site.
1. Responsive Design
By 2021 mobile sales are estimated to represent 72.9% of the total ecommerce transactions, and with the majority of consumers browsing on mobile devices a responsive website design is a must-have for an online business.
Neglecting this audience can slash your sales and conversions, and also increase your cart abandonment rates. In the end, you only stunt the growth of your business.
Your site should utilize a design that looks and functions well on both smartphones and desktop/laptop screens. Make sure to thoroughly test your site on all screen sizes so that your visitors will have a seamless shopping experience no matter what device they use.
2. Pop-Up Calls to Action
There's no denying that pop-ups are attention grabbers proven to increase conversions by over 130%. Offer a discount or free shipping to your visitors so that they have a strong incentive to convert.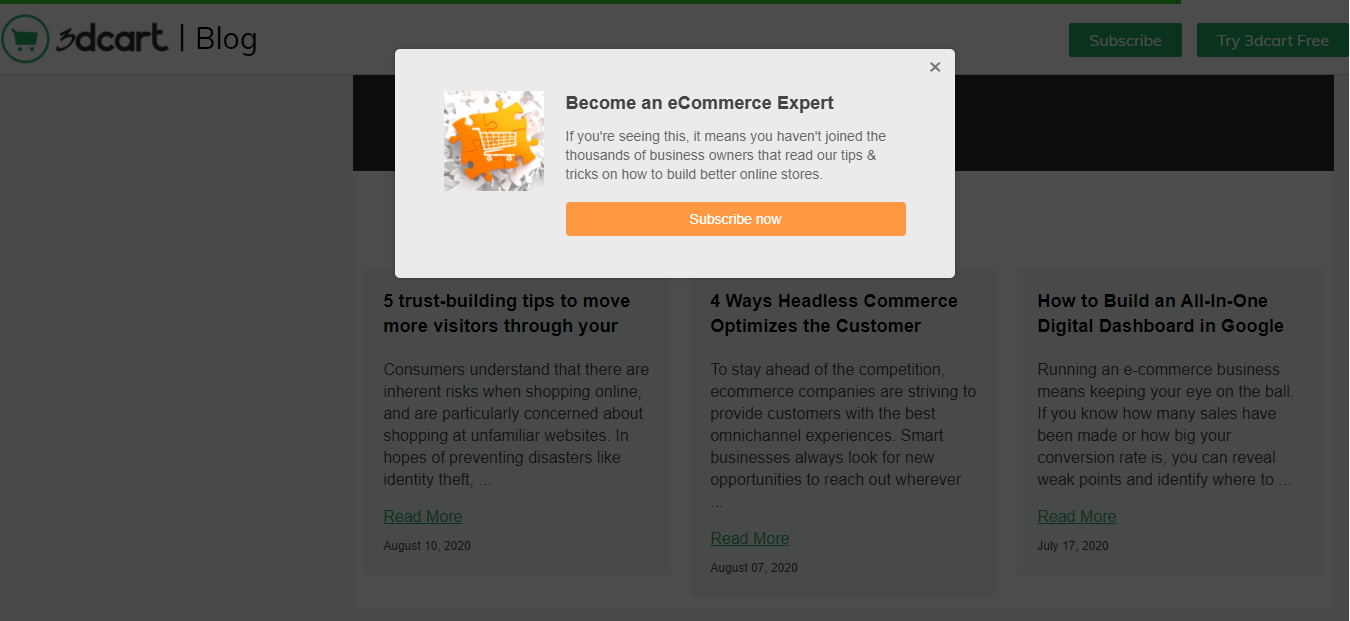 However, keep in mind that your visitors are being bombarded with pop-up offers across other sites too and that can lead to "banner blindness". Be prudent and selective about where you place pop-up offers. A good rule of thumb is to have only one appear at a time, and ensure that they are easy to close. Additionally, create your pop-ups as a modal (part of your site, not its own window) so that visitors can quickly get back to shopping after they've seen your offer.
3. Email Marketing
Persuading customers to sign up for your email list is a challenge in and of itself  But once you gain some subscribers, you can use list segmentation to send targeted messages such as product recommendations based on their browsing history or previous purchases.
Because they already have some interest in your products, sending them a follow up reminder to complete their purchase can be an effective push to close the sale.
4. Abandoned Cart Saver
eCommerce statistics show that cart abandonment is common. Three out of four customers abandon their shopping carts before placing an order. Would-be customers abandon carts for many reasons. Sometimes, visitors close their tab by mistake. Other times, they leave on purpose, intending to return and finish their order later.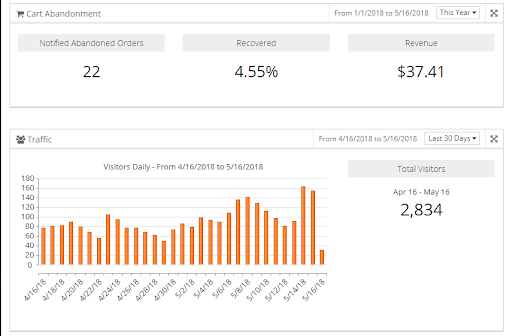 If they come back and find an empty cart, they may not be so eager to finish or even rebuild it. Adding an abandoned cart saver feature can solve that issue. It uses cookies to preserve shopping carts for future site visits. This feature alone can increase both sales and conversions.
5. Guest Checkout
Many customers are okay with giving personal information for a one-time transaction but prefer that the company does not keep it on file. If you make account creation a mandatory action during checkout, these customers might abandon their purchase.
Offering a guest checkout option is a simple and effective solution. Customers unwilling to create an account can place an order without the fear of their data being permanently stored on your site.
If you meet their expectations on their first order customers may want to come back for more. At that point, you can promote account creation as a way of expediting the checkout process.
6. Security Certification
When you ask visitors to submit personal information, they won't convert if they don't trust your website or business. The widespread skepticism is not your fault. Too many enterprises are fronts for hackers and identity thieves, and too many legitimate sites have failed to prevent data theft. You must reassure customers of your integrity and actively protect them as they shop on your site.
Receiving authentic security certification is an excellent way to meet these goals. Services  like TrustedSite Certification can show your visitors that a trusted third-party has verified your site to be safe and your business legitimate. See how your site can earn up to 8 TrustedSite certifications to build visitor trust and encourage more conversions.
Incorporating these features into your ecommerce strategy can help to improve the user experience on your site and encourage more visitors to convert.
Wrapping Up
Now, more than ever, online shoppers are becoming increasingly savvy and aware. Taking these tips into consideration when designing your site will give your visitors the confidence to move forward through each step of your purchase funnel. For more tips on improving your ecommerce strategy, check out 3dcart's blog.