How to earn the TrustedSite Trusted Reviews certification and show that people love your business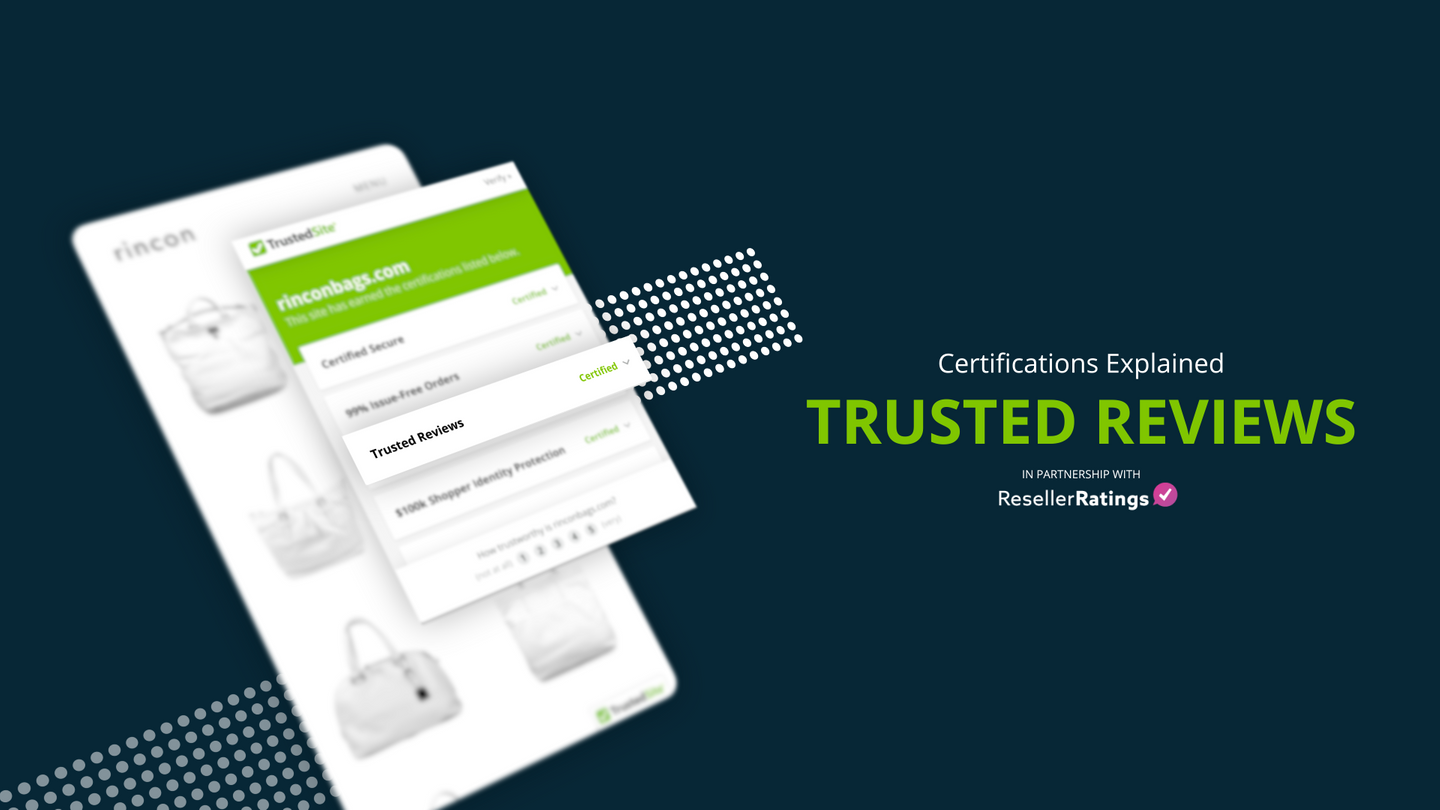 Mark Zuckerberg once said that a trusted referral is the holy grail of advertising. When it comes to ecommerce, that couldn't be more true.
Before making a purchase from an unfamiliar site, 93% of consumers read customer reviews to see what others have to say about the business and their products. And when a business has excellent reviews, consumers are likely to spend 31% more.
Reviews give shoppers insight into your customer service, the quality of your products, and order fulfillment efficiency through the first-hand experiences of your previous customers. When they see that you've met (and hopefully exceeded) your previous customers' expectations, new customers will trust you to do the same for them.
At TrustedSite, we recognize the important role that customer reviews play in building trust on your site, so that's why we partnered with ResellerRatings to create the Trusted Reviews certification. When you earn this certification, you can display authentic reviews collected by ResellerRatings within your TrustedSite certification modal, so that your most security-conscious visitors will know it's safe to make a purchase from your site.
Certification Snapshot
Trusted Reviews
What it does
Addresses concerns about business legitimacy, customer satisfaction, and order fulfillment by showing authentic reviews from your previous customers.
How to earn it
To get TrustedSite's Trusted Reviews certification for your site sign up for TrustedSite Pro and sign up for ResellerRatings, then enable the integration in your TrustedSite portal.
Where to display it
Display reviews across your site with ResellerRatings' suite of tools.
Your TrustedSite certification modal and page will show a summary of your customer feedback collected by ResellerRatings and will link to your seller profile where visitors can read your reviews.
To earn the Trusted Reviews certification, your site must sign up for TrustedSite Pro and also sign up for a ResellerRatings account if you don't already have one. Then complete the integration by enabling reviews from your TrustedSite account portal.
Earning the Trusted Reviews certification allows your site to display the customer feedback you've collected with ResellerRatings on your certification modal and page. When visitors to your site see and click on the TrustedSite trustmarks you've displayed, it will open your certification modal where they can see all of the certifications you've earned, including Trusted Reviews.
Within the modal, visitors will see your ResellerRatings star rating and the number of reviews you've collected. There is also a button that links to your seller profile so that visitors can easily read the reviews written by your previous customers. It's a great way to leverage your TrustedSite tools to show visitors that people love and trust your business.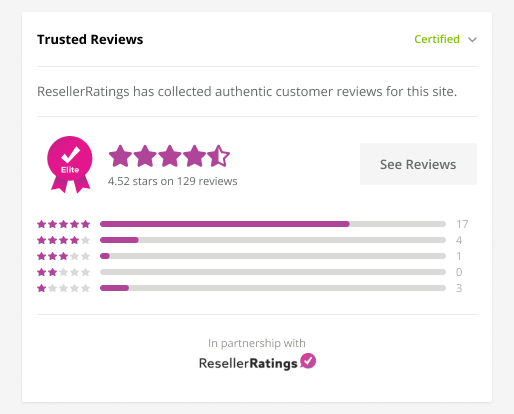 If you're not already collecting reviews with ResellerRatings, now is the time to get started! You'll get the chance to connect with the tens of thousands of shoppers coming to ResellerRatings daily to find trusted information about the sellers they want to buy from. And as a trusted Google and Bing partner, your ResellerRatings star rating will display in search results, helping to improve your SEO and encourage more shoppers to click through to your site.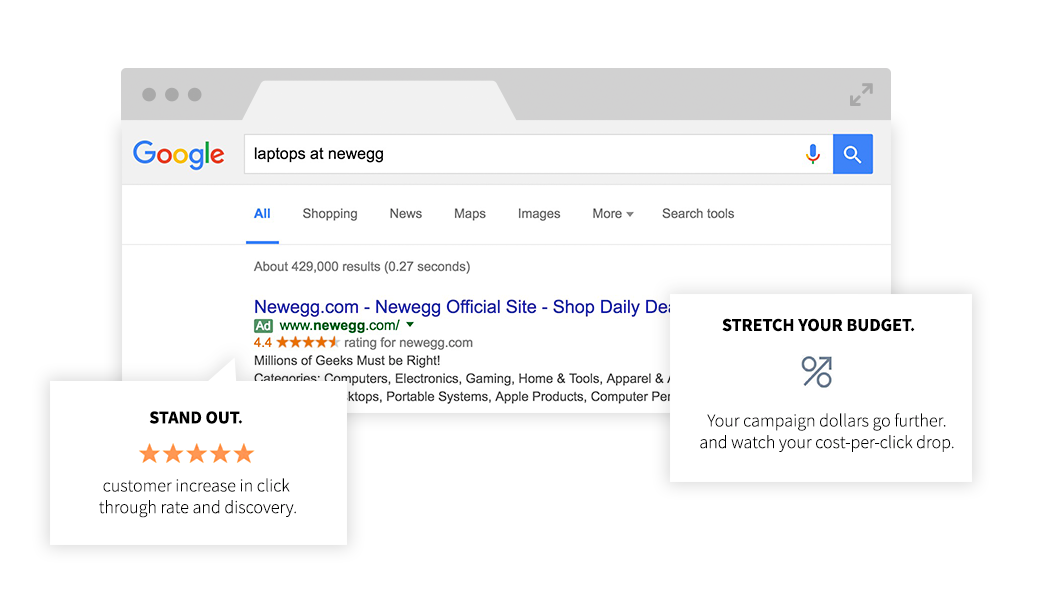 For a limited time, TrustedSite customers can try ResellerRatings' suite of reviews tools free for 30 days! Get your free trial.
The Trusted Reviews certification is another way to build visitor trust and boost sales with TrustedSite. Check out our Certifications Explained blog series to learn how to build trust even further.