10 Best Practices to Boost Your Online Sales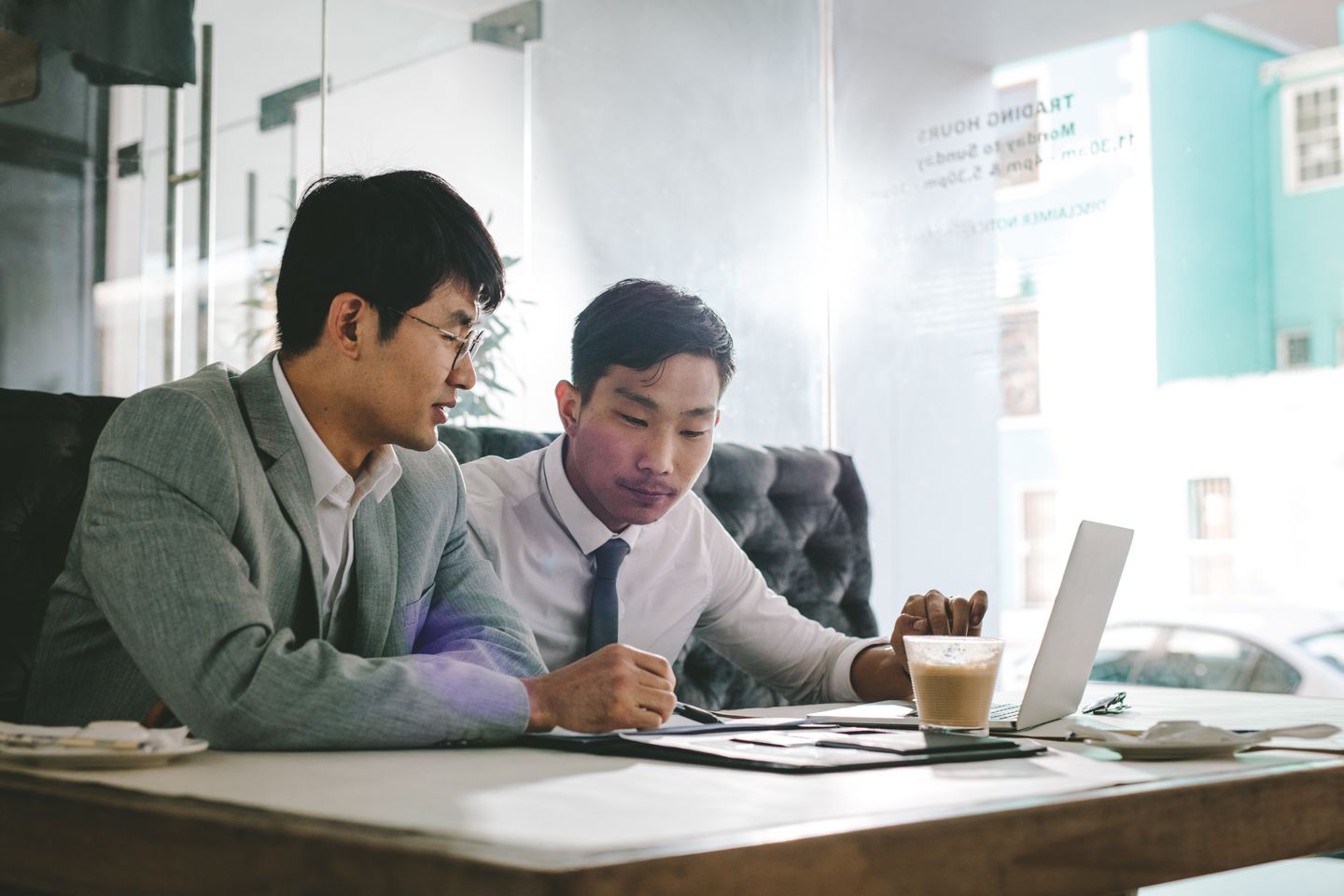 This is a guest post written by Philip Louie Gelantaga-an from PinnacleCart.
The goal of online store owners is to increase their sales since this reflects the success and growth of the business. You might think it is just a simple posting of advertisements online, but the big question is, how will you do it?
7 out of 10 business owners use conversion rate optimization as part of their marketing strategy. However, only 22% of them are satisfied with the results. Increasing sales doesn't mean changing the entire marketing plan. All you need are a few elements on your website and a bit of creativity when engaging with consumers.
The goal is to turn website visitors into paying customers. Below are 10 of the best practices to consider that are easy to follow and are proven to achieve higher sales performance.
1. Post quality content
The most important aspect of online marketing that will encourage visitors to stay longer and explore your website or social media network is content.
Your content should not  be limited to only advertisements or promotions. Diversify what you post on the web by considering trending discussions, resourceful information about the industry, and product demonstration videos.
No matter how short your content is, always keep in mind quality. All content must be well-written, grammatically correct, compelling, and free from plagiarism to avoid account suspensions or content removal.
2. Include ample whitespace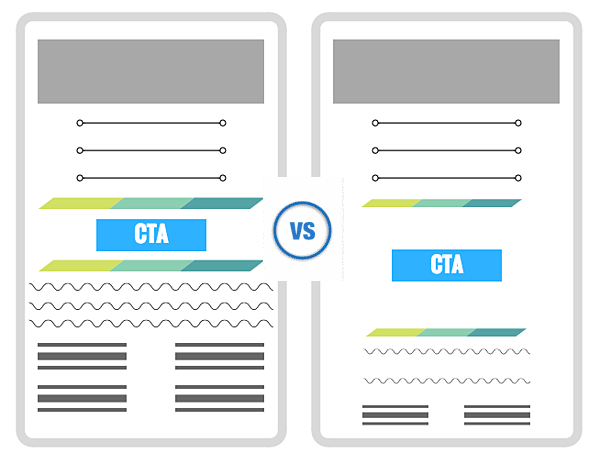 Just as a book can be difficult to read if it has small fonts or too much text on a page, so can a website. Having many elements on one webpage makes it look congested, giving visitors difficulty navigating and focusing on what they read.

In a study conducted by The Good, a conversion rate optimization firm, they've proven that eliminating unnecessary elements and maximizing the use of whitespace leads to higher conversion rates and improved sales. A good example of this is Cummins Allison's website — a coin and currency counting machines manufacturer.

Adding new design elements is not always necessary. As you can see on their product page above, the right-hand sidebar was removed, some elements were reorganized, a call-to-action button is added, and the display of information has improved on the revised version of the website. These subtle design changes improved the page's conversion rate from 6% to over 15% and boosted the web lead revenue by 70%.
3. Enhance the design
In today's age of information technology, building a website has become easier and faster since build-your-own-website software or applications are readily available. To achieve a compelling, modern, and interactive website, you must work together with a professional web designer. This expert can give your site a facelift that it can be easy to navigate.
Neil Patel recommends using bold colors, make distinct call-to-action buttons, and highlight popular items on sale. Basekit has seen a 25% increase on their conversions rate by using brighter and bolder colors on their site.
4. Show trust badges
One of the struggles of turning website visitors into customers is gaining their trust. According to Acquisio, over 60% of shoppers abandon their cart if the checkout page lacks a trust badge–icons assuring customers that your website is safe, secured, and maintained by a reputable third-party security firm.

One reputable trust badge service you should consider is TrustedSite. They provide certifications to websites with good business practices and promote high standards when it comes to safety and security. Showing the TrustedSite badge provides transparency to your visitors about your website before they make a purchase.
5. Show off customer reviews
Customer feedback has become a factor in the prospects' purchasing decisions. The testimonials or reviews of a group of satisfied customers are more influential than the best-written marketing content.
To ensure prospects are reading the feedback, you must post on your website's homepage or product pages. You should also include a photo of the customer who submitted the feedback; this will prove to prospects that you are not making up stories yourself.
6. Display a money-back guarantee badge
"Why should I purchase your product?," "What if it doesn't work?," and "What if I don't like it?" are some of the common concerns of prospects before making any purchase. To overcome these objections, offer a bulletproof money-back guarantee.
A money-back guarantee removes risk from the prospect's decision, persuading them to proceed to the checkout page. For this offer to be effective to both merchants and consumers, set guidelines of requiring the return of the product in a sealed package and within a set amount of time.
7. Provide multiple payment options
Digital wallets have been embraced by shoppers who don't want to use their credit or debit cards online. Adding multiple payment options such as Google Wallet, ApplePay, Samsung Pay, WePay, and Stripe upon checkout provides prospects with choices for how they pay for their purchases and saves them the trouble of grabbing their purse or wallet to find their credit card.
8. Create a sense of urgency
Creating a sense of urgency on your website is a great way to evoke a prospects' interest in your product.
By providing a timeline for the promotion, launch, or sales event, you effectively invite people who typically wait to buy at a later time to make a right away. Adding even a small urgency indicator like "Time Left to Download" or "Flash Deals" button can make an impact on your sales.

Deadline Funnel, Thrive Ultimatum, and Evergreen Countdown Timer by IntellyWP are the known urgency driving tools you can use for your website. Shopify has their own plugin called Countdown Sales Timer, while BigCommerce has Countdown Cart by Beeketing.
9. Utilize live chat
Sending an email for a simple shirt-sizing inquiry is a hassle for most customers since it does not provide an urgent response. To keep them on your site and encourage them to make a purchase, install a live chat app to quickly interact and answer frequently asked questions.

63% of customers prefer visiting a website with live chat support, as it helps to eliminate their worries of purchasing the wrong item. LiveChat Inc., HubSpot, and Zendesk Chat are the highly recommended live chat services you can integrate in your ecommerce website.
10. Offer free shipping
This option is expensive for merchants but the most promising one for consumers. 47% of online shoppers will not mind abandoning their shopping carts once they find out that free shipping is not an option during check out. To avoid losing too much revenue, create a concise free shipping policy.
You can replicate what Amazon does — place an order of $25 or more to qualify for FREE Shipping. This practice entices consumers to purchase more and avoid cart abandonment.
Conclusion
Increasing online sales doesn't happen overnight. You need proper planning to ensure success and keep up with your competitors.
Just like typical stores in malls, you need to adjust your approach to the trends and behavior of customers. Whichever practice you try, keep in mind that you must research and test it for yourself. If you don't see progress, then consider other practices. If you do, keep it up!