What's new with TrustedSite Security | December 2020 Release Notes
We're constantly listening to customer feedback and working to improve the TrustedSite Security service to help businesses make attack surface management as easy and efficient as possible. Here's what changed in December 2020.
Use global filters for easier analysis and navigation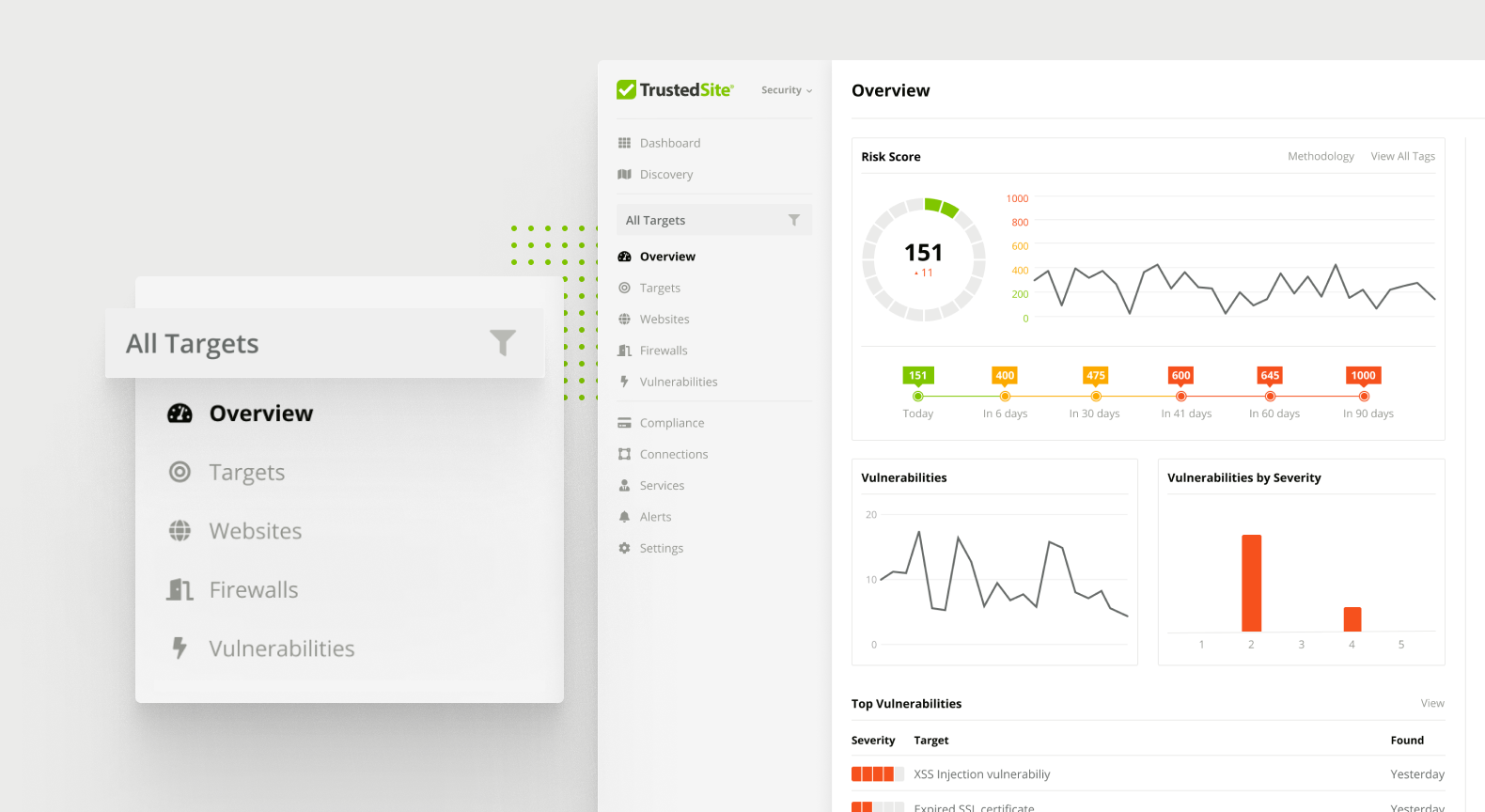 When viewing your account, you can now use global filtering to analyze a tag or target (or a group of tags and targets) as you move from page to page within the scan results section (Overview through Vulnerabilities).
For instance, if you add a filter when looking at the Overview page, when you continue on to the view the results of a firewall scan, that same filter will automatically be applied, making it easier to review information for that tag.
You can also filter by the Auto Tags we've provided such as "has-scan" or "has-ports". Until you add a filter, all targets will be visible by default.
Keep track of your intentions with acknowledgments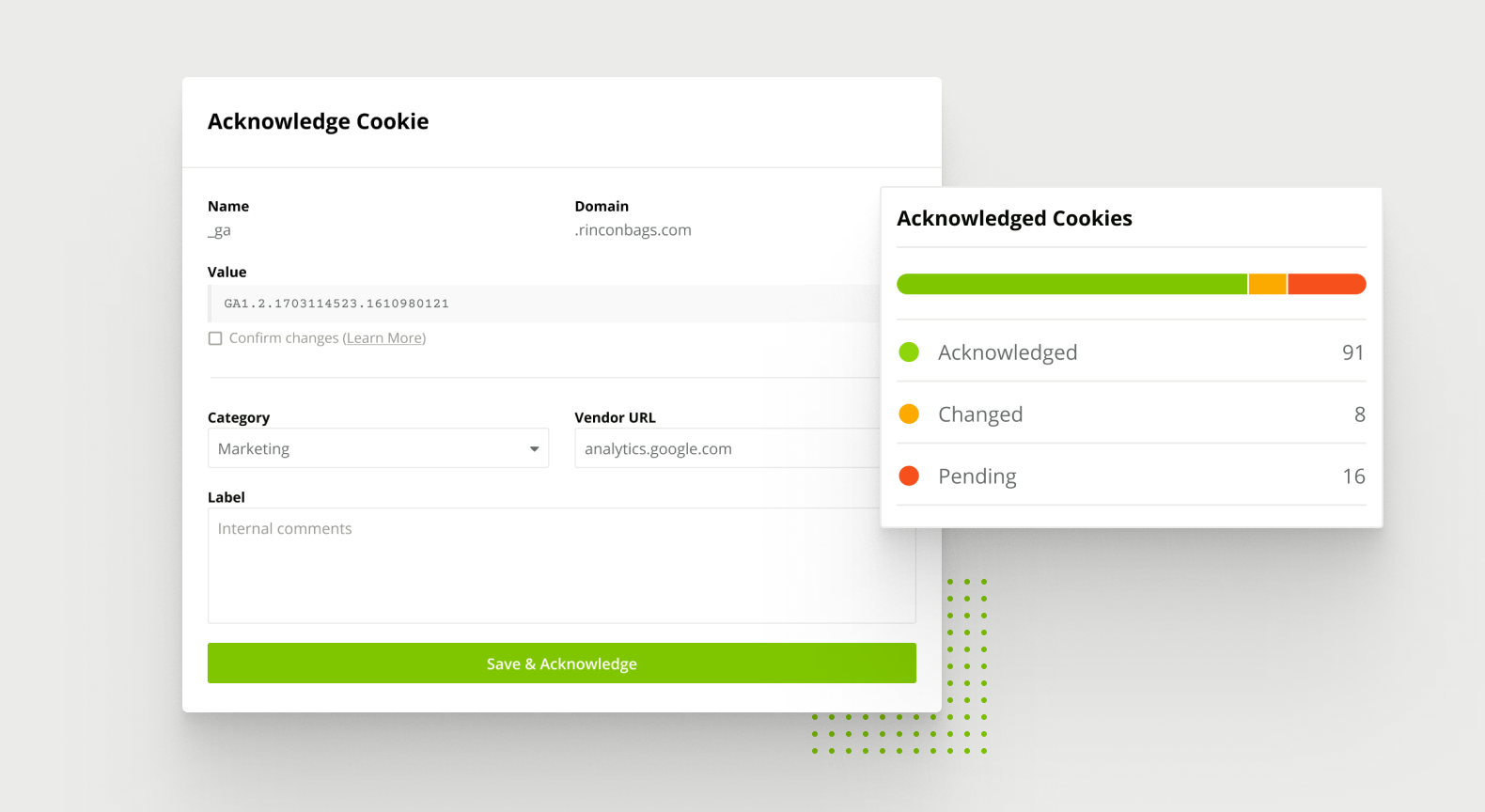 You can now acknowledge the ports, cookies, and headers you are comfortable with and aware of, and easily see the ones that you haven't analyzed yet.
You can also set certain acknowledged elements to show as unacknowledged again if the value changes. For instance, if you have a cookie that should have a consistent value, you can set it to alert you to any change to its value.
These features can help you better track any unwanted or malicious activity across your attack surface
Easily discover alternate top-level domains (TLDs)
We're now reporting alternate TLDs in Domain Discovery. This will help you identify additional targets that may need scanning, and can also help you identify if your brand is being used by any malicious actors.
Set permissions with improved account-level access controls
You can now use tags to manage which users can see scan data for which targets. Once a user is set to access specific tag(s) they will only have access to scan results from targets with those tag(s).
This ensures that the people on your team are able to manage the targets within the scope of their responsibility, and prevents them from gaining access to the ones they shouldn't have access to.
Get a quick view of account status with the new dashboard
The TrustedSite Security dashboard has a new look. You'll now see a summary of your vulnerability scanning, domain discovery, and network discovery results along with the current status of any PCI compliance scanning, security reviews, and penetration tests in progress. The Overview page that was previously the account dashboard has been moved to allow global filtering.
Questions about the recent updates? Give a shout to your account rep. We're happy to answer your questions and help you make the most of the TrustedSite Security service. See you next month with additional updates.