What's new with TrustedSite Security | February 2021 Release Notes
As we continue to focus on giving businesses better visibility of their attack surface, in February we added several new improvements to our Website Monitoring service.
Track and monitor forms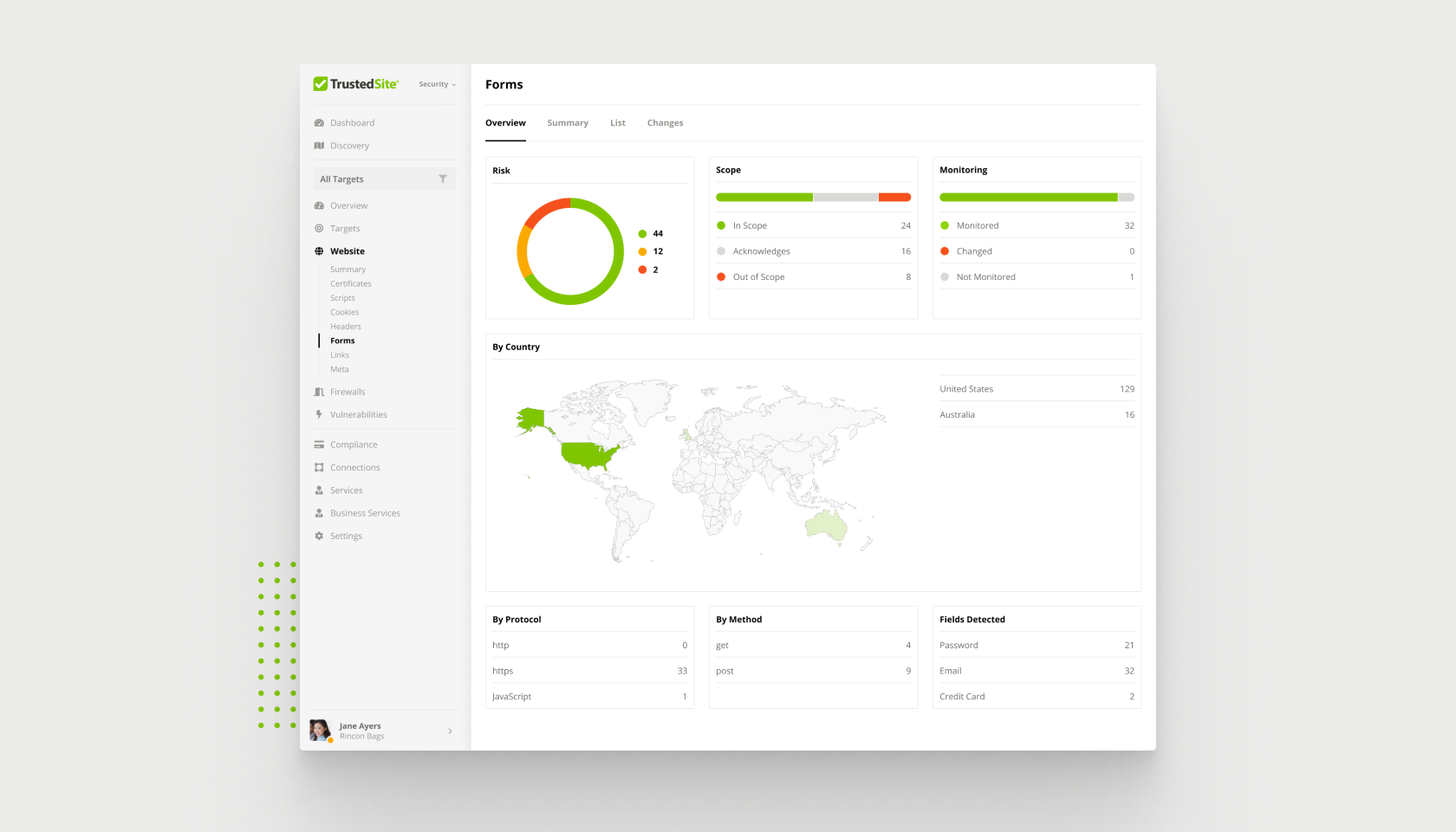 To understand the attack surface of your applications, it's important to know where data is being collected as those locations often present an opportunity for attackers. Our website crawler now detects all of the forms across your websites. From the new Forms section of the dashboard, you can easily see the protocols, methods and destinations. This can help you identify risks like insecure data transmission.
You can also see what types of data is being collected, like usernames, passwords, or credit card information, allowing you to understand what applications and websites need additional security testing services like vulnerability scanning, dynamic application security testing, or even manual penetration testing.
Discover more assets by identifying your external links
To help you find more of the assets your organization controls, we've also introduced the Links section in the dashboard. Our crawlers detect the external links used throughout your website, and like with forms, scripts and cookies, it allows you to easily acknowledge the external links you're comfortable with so you can spot possible anomalies in the future.
Better understand your assets with meta information
When diving into an asset and trying to figure out the right security resources to assign, understanding what meta tags are set can give you a better picture of the asset in question. You can further detect the consistency of tags set across your website and see anomalies that require further investigation with the new Meta Tags section of the dashboard.

Questions about recent updates? Want to suggest an improvement? Reach out to your account rep. We're happy to answer your questions and help you make the most of the TrustedSite Security service. Stay tuned for additional updates coming next month!