McAfee SECURE certification is becoming TrustedSite Certification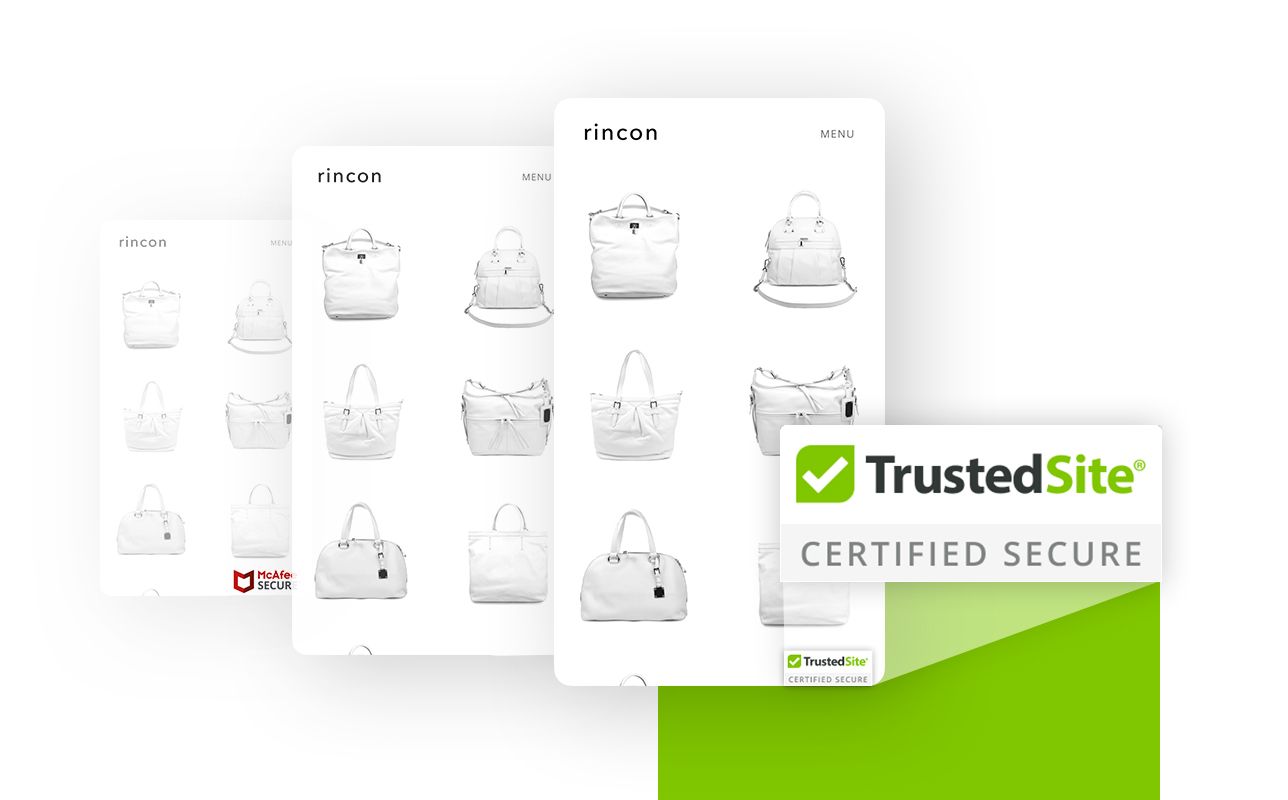 On June 30, 2021, the McAfee SECURE™ service will transition to TrustedSite Certification, and the McAfee SECURE trustmark will no longer be available.
TrustedSite has operated the McAfee SECURE service since 2013 and will help existing customers seamlessly transition to the expanded TrustedSite Certification service.
Continue building customer confidence with TrustedSite Certification
With this transition, TrustedSite is excited to upgrade McAfee SECURE certification customers with even more best-in-class online trust-building tools, at no additional cost. You'll be able to earn up to 7 certifications and display 10 trustmarks that address a range of concerns commonly held by online shoppers, like data security, business legitimacy, order fulfillment, and email spam.
Certified Secure
Address visitor concerns about malware, viruses, and phishing.
Verified Business
Show your site is a reliable business that visitors can contact.
Issue-Free Orders
Show your business consistently delivers outstanding service.
Trusted Reviews
Show that people love your business by displaying your Trustpilot, ResellerRatings, or Verified Reviews star rating on your TrustedSite certification modal and page.
Data Protection
Address concerns about data protection and phishing by showing visitors their information is secure with SSL encryption.
Shopper Identity Protection
Show you care about identity theft prevention by offering qualified customers $100,000 Shopper Identity Protection.
Spam-Free
Alleviate concerns about email spam and collect more registrations.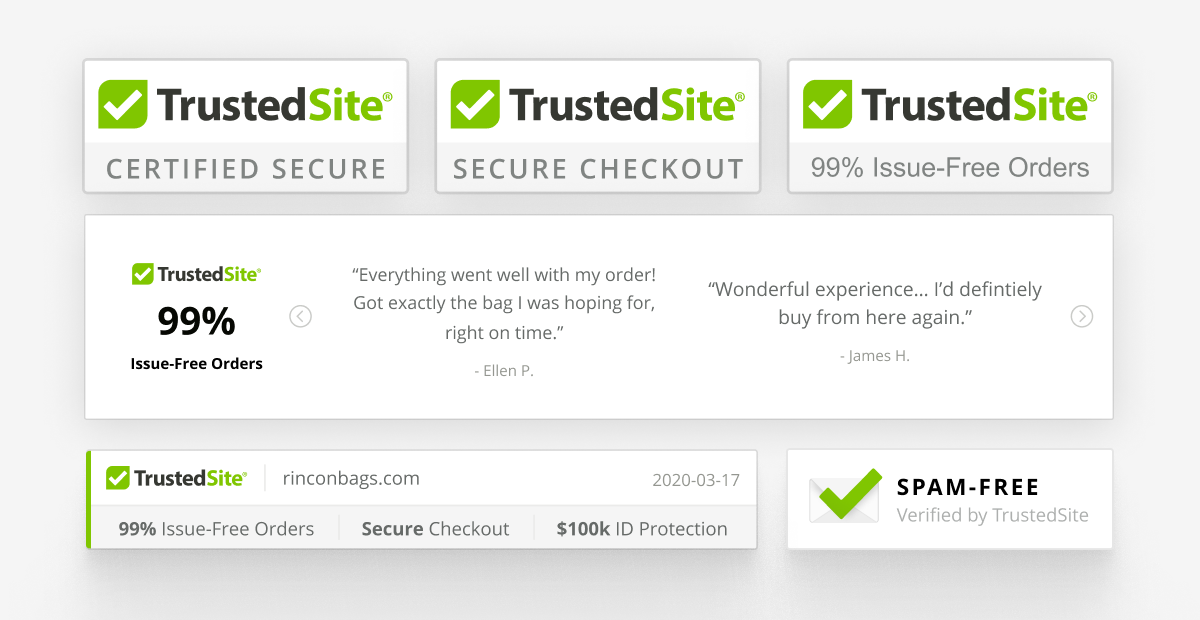 A/B tests have shown that sites displaying the TrustedSite certifications and trustmarks achieve significant conversion rate improvements.
What McAfee SECURE certification customers should expect
On June 30, 2021, existing subscriptions for McAfee SECURE certification will be upgraded to TrustedSite Certification Pro at no additional cost. Your subscription pricing will remain unchanged for as long as you renew the service.
From there, the McAfee SECURE trustmarks on your site will automatically be updated to the TrustedSite Certified Secure trustmark, so there's no extra work to be done on your part. However, if you'd like assistance optimizing the placement of additional TrustedSite trustmarks, our implementation specialists will be happy to create a complimentary, customized placement strategy for your site. Schedule an appointment
In addition, your McAfee SECURE certification page will be transitioned to the TrustedSite certification page where you can display up to 7 certifications that your site has earned. As a previous holder of the McAfee SECURE certification, you'll earn TrustedSite's Certified Secure certification automatically.
Please note, if you are using legacy HTML trustmarks hosted on or linking to mcafeesecure.com, scanalert.com or hackersafe.com, you'll need to update your trustmark code from your account. Learn more in our help center article.
What TrustedSite Certification Pro customers should expect
For existing TrustedSite certified sites, this transition will bring billions more consumer impressions to the TrustedSite certification system, giving you more value for the service.
On June 30, if you have previously earned the McAfee SECURE certification, it will no longer display on your certification page. Additionally, sites currently displaying the McAfee SECURE trustmark will see it automatically update to the Certified Secure trustmark. If you'd like assistance optimizing trustmark placements on your site, our implementation specialists will be happy to work with you. Schedule an appointment
Questions about the transition? We're here to help.
We're looking forward to helping you build trust and increase conversions with TrustedSite Certification. If you have any questions about upgrading your McAfee SECURE service, please get in touch!