What's new with TrustedSite Security | April 2021 Release Notes
We continue to work on improving and expanding the TrustedSite Security service to bring customers even more value. In April, we made several updates that help to make the dashboard more impactful.
Navigate more easily with search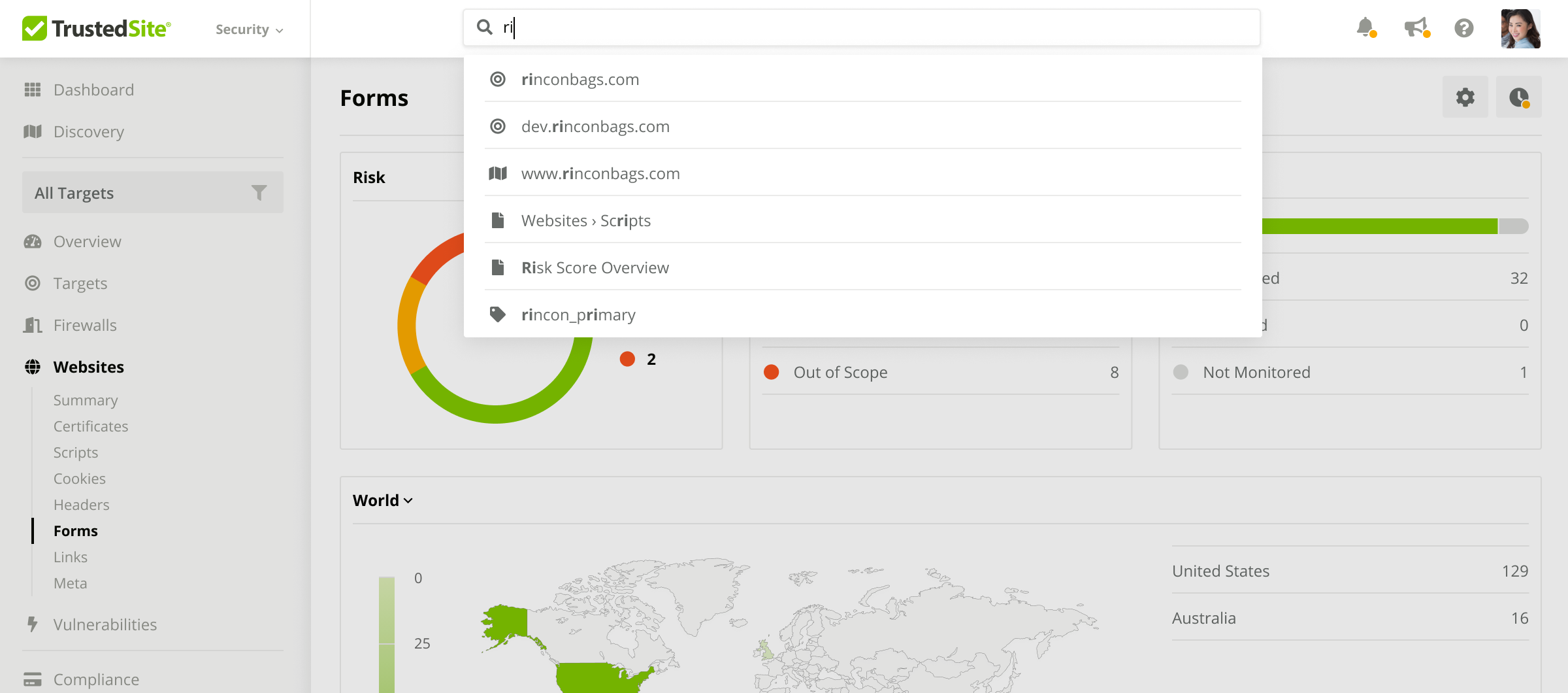 With the new search bar, you can easily navigate to specific targets, tags, and reports from the top of your dashboard. With keyboard shortcuts, you can search even faster. Tap s to start searching and use the ↓ ↑ keys to select.
Analyze risk more effectively
We've improved our risk score methodology to include risks detected on your website assets, like scripts, certificates, headers, forms and links. Details
Compare tags side by side
See all your tags and how they compare in one place with the new Tag Overview report. Tags let you easily and flexibly organize your account to match the way your business is structured, and we've made it easier to see which units or types of assets require the most attention.
Small but mighty improvements
We've also given you more fine-grain control over the network discovery process for those who need it, improved the display and tracking of vulnerabilities over time to help you measure your progress better, and made several design improvements to make exploring your attack surface more intuitive.
Questions about these updates or want to suggest an improvement? Reach out to your account rep. We'll do our best to accommodate your suggestions in future releases.