15 essential ecommerce trust indicators for Black Friday & Cyber Monday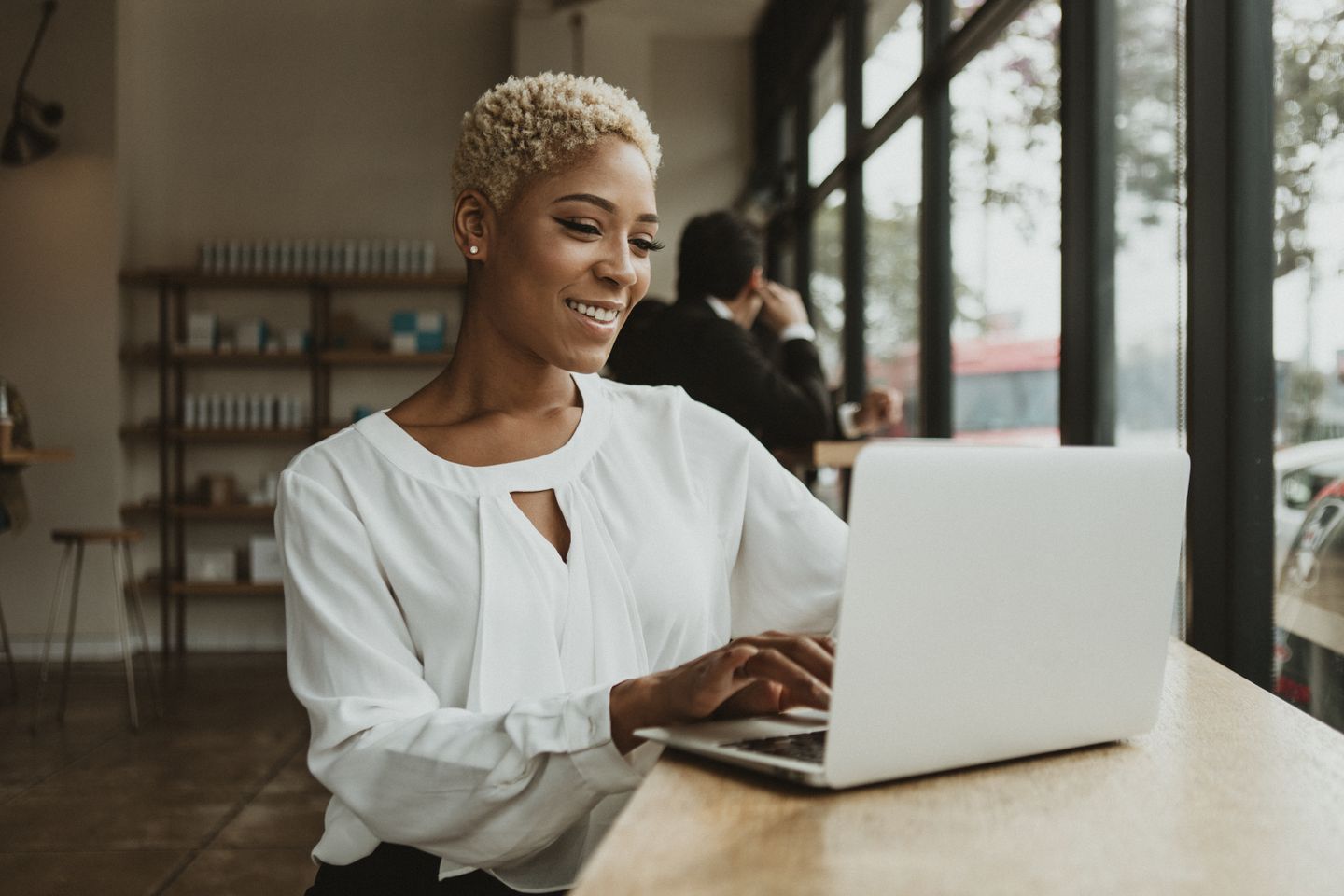 Black Fridays of the past conjure memories of waking up before dawn on the morning after Thanksgiving, lining up with hoards of crowds outside malls and department stores, and stampeding inside to grab once-a-year discounts on the hottest products before the shelves were cleared out.
Oh how times have changed. As we all know, over the years the ecommerce component of Black Friday grew tremendously and Cyber Monday was born. Shoppers were able to bypass the frenzy of crowds and access exclusive deals from the comfort of their own home, though special in-store deals were still always offered.
That is until 2020. With the spread of COVID-19, many retailers opted to put their best seasonal deals online to prevent in-store crowds. On top of that, deals started even earlier and lasted longer, with sales beginning as early as mid October to compete with Amazon's delayed Prime Day sale, and running through the new year. The result: traffic numbers for physical stores went down 42.3% while online purchases in the US grew 32.2% compared to 2019.
In 2021, shoppers will expect the online Black Friday deals to continue throughout the holiday season. If your site isn't already optimized to convert an influx of new visitors looking for a good deal, now's the time to start preparing.
Though many shoppers were willing to try shopping at new stores as a result of pandemic-induced shipping delays and product shortages, trust still has a big influence on their purchasing decisions. Over 90% of consumers have concerns when shopping at unfamiliar sites, and those concerns can lead to abandoned carts.
To show shoppers that your site is one they can trust, you need to address common concerns by displaying trust indicators throughout the entire customer journey. Trust indicators can be any element on a website that ease visitor concerns and give them the confidence to complete a purchase, from contact information to user generated content to trust badges.
Ahead of Black Friday and Cyber Monday 2021, ensure you've included these essential ecommerce trust indicators on your site to increase customer confidence and boost conversions.
15 trust indicators your site needs this holiday season
1. Business phone number
Displaying your business phone number is one of the quickest ways to build trust with customers because it implies that there are real people behind the scenes ready to take their call should they have any questions. Include your phone number or a link to call in your site header and footer so it will be visible across your entire site. If you have space, include the phone operating hours as well so customers will know when your team is available.
2. Business email address
It's also a good idea to display a business email address on your site for customers that prefer written communication over a phone call, and makes communication more accessible to customers that may be deaf or hard of hearing. We most commonly see sites displaying their email address in the site footer. If you can, include a statement that tells the customer what timeframe they can expect a response, e.g. 1-2 business days.
3. Live chat
Many customers appreciate a live chat option because they can get instant answers to their questions. Include a mobile-compatible live chat widget in the bottom right corner of your site.
Be careful not to turn customers off with common live chat mistakes. No one likes long wait times, so ensure that you have enough live operators to chat with customers during operating hours. Be clear about when those hours are, and give customers the option to "leave a message" if they contact you outside of those hours.
Also, be cautious when using chatbots. Bots can be a great way to reduce workload on your live support team by answering common questions with canned responses. But these days customers expect personalized support and don't like getting caught in a chatbot loop when they have more complicated questions. So if you do use a chatbot, make sure customers have a way to easily redirect from the bot to a live support agent.
4. Floating trust badge
Seasonal sales like Black Friday and Cyber Monday can bring lots of new visitors to your site. Shoppers are often hesitant to buy from a site they aren't familiar with, so one of the best ways to give them the confidence to complete a purchase is by displaying third-party trust badges. Instead of expecting visitors to take your word that your site is safe, trust badges build a much stronger case by showing that an outside organization has verified this to be true.
After you've gone through the process of earning the ability to display a trust badge from a reputable third-party like TrustedSite, add it in the bottom left or right corner across your site. You never know which page a shopper will land on first, so by displaying a floating trust badge, you can make sure a shopper is able to see it from the very start of their journey, all the way to their completed purchase.
5. Website security trust badge
Many consumers are careful about which sites they visit and purchase from because they're worried about malware and viruses infecting their devices. To address this concern, a best practice is to display a security trust badge in the footer and the checkout. This helps security-conscious shoppers see that a third party regularly checks the site for issues like malware and has given the green light to safely shop there.
6. Payment security trust badge
Cart abandonment is always a tough battle in ecommerce, no matter what time of year it is. We conducted a consumer survey last year and found that 44% shoppers who have abandoned a cart did so because they feared their credit card information wouldn't be secure. For this reason, we recommend placing a trust badge that addresses payment security on your shopping cart page, such as TrustedSite's Identity Protection trustmark. With this badge, consumers learn that with their purchase they will receive up to $100k Identity Protection in the event that their personal information is stolen within 90 days, helping to build trust and reassure shoppers their data is safe.
Another best practice is to place a payment security badge near the credit card information field in the checkout. This way, when customers go to input their credit card number, they'll be reminded that their purchase is protected.
7. Star ratings and customer reviews
Shoppers heavily rely on the opinions of previous customers to decide whether they will purchase an item, and expect to see customer reviews and star ratings on ecommerce sites. In fact, 79 percent of people say user-generated content highly impacts their purchasing decisions, so it's super important to include throughout the customer journey on your site. If you don't already have a reviews program, now is the time to put one in place so that you can collect enough reviews in time for Black Friday and Cyber Monday.
Here's how we recommend you display your customer feedback. Start by displaying star ratings of products on category pages so that shoppers can quickly compare items side by side. You should also include star ratings on your product pages somewhere near the item name. Link the star ratings to a dedicated reviews section, which can be lower on the product page. As an added way to display your high rate of customer satisfaction, consider adding a floating reviews widget, like the Google Customer Reviews widget, to the bottom corner of your site, ensuring that it doesn't overlap with any other trust badges.
8. Deals and discounts
Black Friday wouldn't be Black Friday without amazing deals and discounts! If you're not offering some sort of deal, shoppers will move on to another site that is. Show off your special seasonal offers front and center on the home page so customers know what deals are available right away. If you're offering a coupon code, display it in a banner in the site header so that customers will see it on every page, making it easier for them to remember what the code is once they get to the checkout.
9. Shipping and returns policy
It's important to clearly communicate your shipping and returns policy with customers because it can have a significant influence on their decision to make a purchase. According to Shippo, 40% of online shoppers prefer free shipping, and 15% will leave a site in favor of another that offers free shipping. If you're able to offer free shipping or another shipping discount, make sure customers know! Display this along with information about the other Black Friday deals you're offering on the home page and product pages.
Since customers can't see the products they purchase from a website in person, many want extra insurance that they can return an item if it doesn't meet their expectations. Include information about your returns policy where customers can easily find it, such as product pages and site footer. If you offer free returns, you should also note this wherever you mention that you offer free shipping or other shipping deals.
During the holiday season, many major retailers offer an extended returns policy since many items are being purchased as gifts. Customers have come to expect this returns extension across all the places they shop, so consider adopting this policy and communicating it along with your other Black Friday/Cyber Monday messaging.
10. Expected delivery date
An order's expected delivery date is a huge factor on a customer's purchasing decision. In general, 41 percent of online shoppers say the most important piece of information they look for on a product page is the expected delivery date. Around the holidays, it becomes even more important for customers to know when their orders will be shipped because many need gifts by specific dates. Be sure to display an expected delivery date or delivery window on product pages, in the shopping cart, and in the checkout to reassure shoppers that their order will arrive when they need it. The more specific, and accurate, the better (i.e. 2-3 business days, 1-2 weeks). If your shipping times are longer than normal because of carrier delays or supply issues, be upfront about it with customers and include this in your messaging as well.
11. About page
About pages are another great way to build trust by showing customers that there are real people behind the scenes of your website. Use the About page to "put a face to your name" by showcasing things like your company history, mission statement, leadership team, and philanthropic efforts. Include a link to the About page in your site header and footer so customers can easily find it.
12. Contact Us page
Contact Us pages give customers an easy way to find all of your business's contact information in one place. It's a good idea to include a link to one in your header and footer, especially if you do not include specific contact information like your phone number or email address in those places. On your Contact Us page, include your business hours, phone number, email address, and physical address if you have one. You also might want to embed a contact form or a live chat box so that customers don't have to leave the page in order to get in touch with you.
13. User-generated content
People trust people more than they trust brands. It's why 60% of consumers believe user-generated content is the most authentic marketing content. Use this to your advantage by incorporating user-generated content on your website. One of the most impactful ways to do this is by using a reviews service that collects and displays customer photos of the products they've purchased. We also recommend including customer testimonials on your home page and About Us page that show new customers how much people love your business.
14. FAQs
If you're running a big promotion for Black Friday and Cyber Monday, you'll probably see a surge in site traffic and customer inquiries. If you're running a small business, your team may not have the bandwidth to assist every customer personally, so it's important to have a comprehensive Frequently Asked Questions section on your site. This way, customers can quickly find answers to common questions that could make or break their decision to make a purchase. During the holiday season, answers to common questions like shipping times and costs may change, so make sure to keep your FAQ updated or create a dedicated Black Friday and Cyber Monday section. Include a link to your FAQ section in your site header and footer. You should also consider displaying product specific FAQs on your product pages.
15. Guest checkout
Consumers are constantly being asked to share their personal information with businesses, and many are fatigued by it. Many are also fearful of having their data compromised in a breach and try to limit how much information they share online. So if your checkout forces a customer to create an account with your site, it can be prohibitive of a completed purchase. We recommend that you always give customers the option to checkout as a guest for those who are concerned about their data or simply don't want the inconvenience of having to remember another password. If you're concerned about customers abandoning your checkout before they input their information, make inputting an email address be the first step of the checkout process.
Wrapping up
The key to building trust with customers is to communicate the messages they want to hear when they want to hear them. By displaying trust indicators in strategic places throughout the customer journey as we've discussed, new shoppers visiting your site this holiday season will feel more comfortable purchasing from your site and your business will reap the rewards.