Easily build website pages and embed trustmarks with TrustedSite's new PageFly integration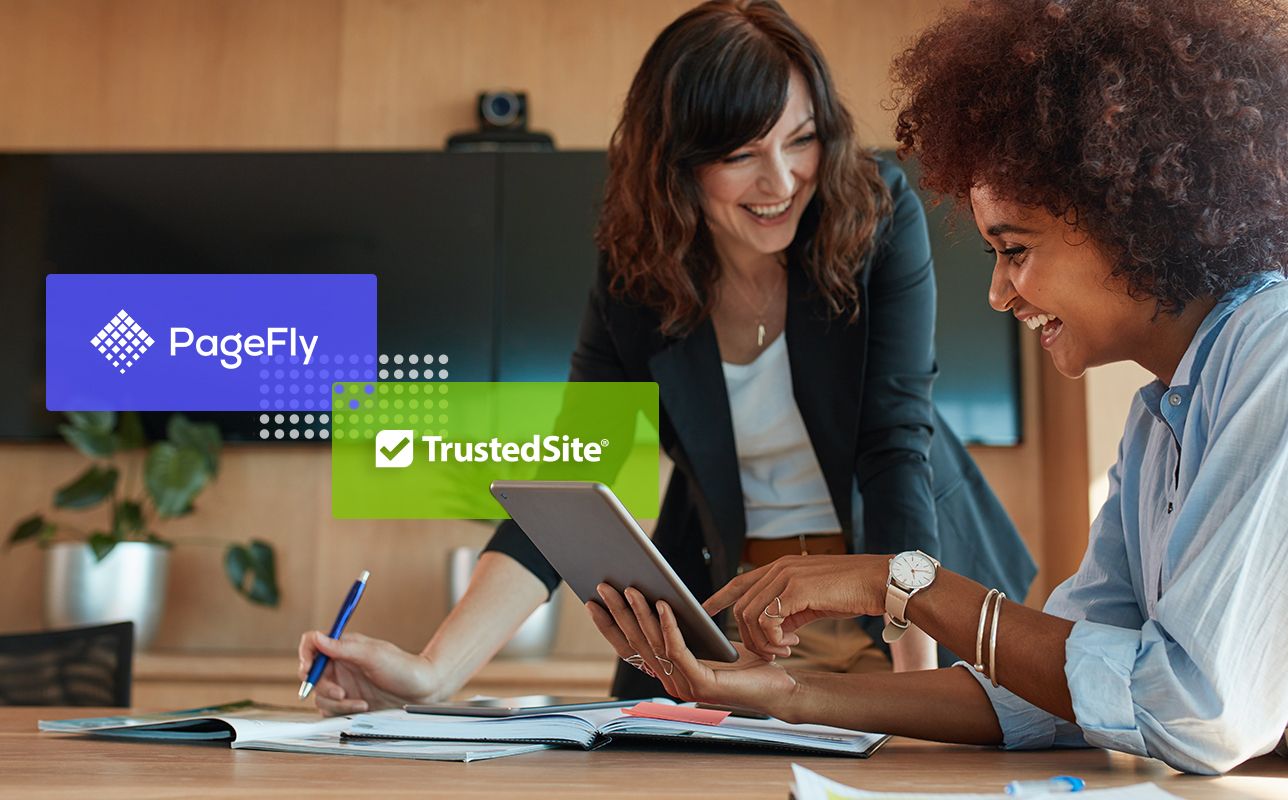 Your business moves fast, which means your website needs to move fast too. Being able to quickly build and optimize website pages as things change is crucial to staying competitive. That's why we're very excited to announce our latest integration with PageFly, one of the top Shopify page builder apps with over 5,000 5-star reviews!
PageFly offers a complete solution to build and optimize pages with just a simple drag-and-drop feature, no coding required. With over 80 conversion-optimized templates, users can save time designing pages and create a seamless digital experience for customers across devices.
Our new integration allows PageFly users to easily drag and drop TrustedSite trustmarks anywhere on a page. All you have to do is place the TrustedSite widget where you'd like the trustmark to display and paste the embed code into the widget settings. With this integration, you can display any TrustedSite trustmark that your site has earned!
PageFly also offers tons of other great benefits like 24/7 live chat support, multilingual user interface, and over 50 third-party integrations.
If your store is hosted on Shopify, head to the Shopify App Store to install PageFly today. And don't forget to embed your trustmarks!

Not sure where to display your trustmarks on your pages? Check out our guide on trustmark placement best practices.