What's new with TrustedSite Security | December 2021 Release Notes
In December, we made it easier to analyze changes to your attack surface that occur over time.
Track changes and retired issues more easily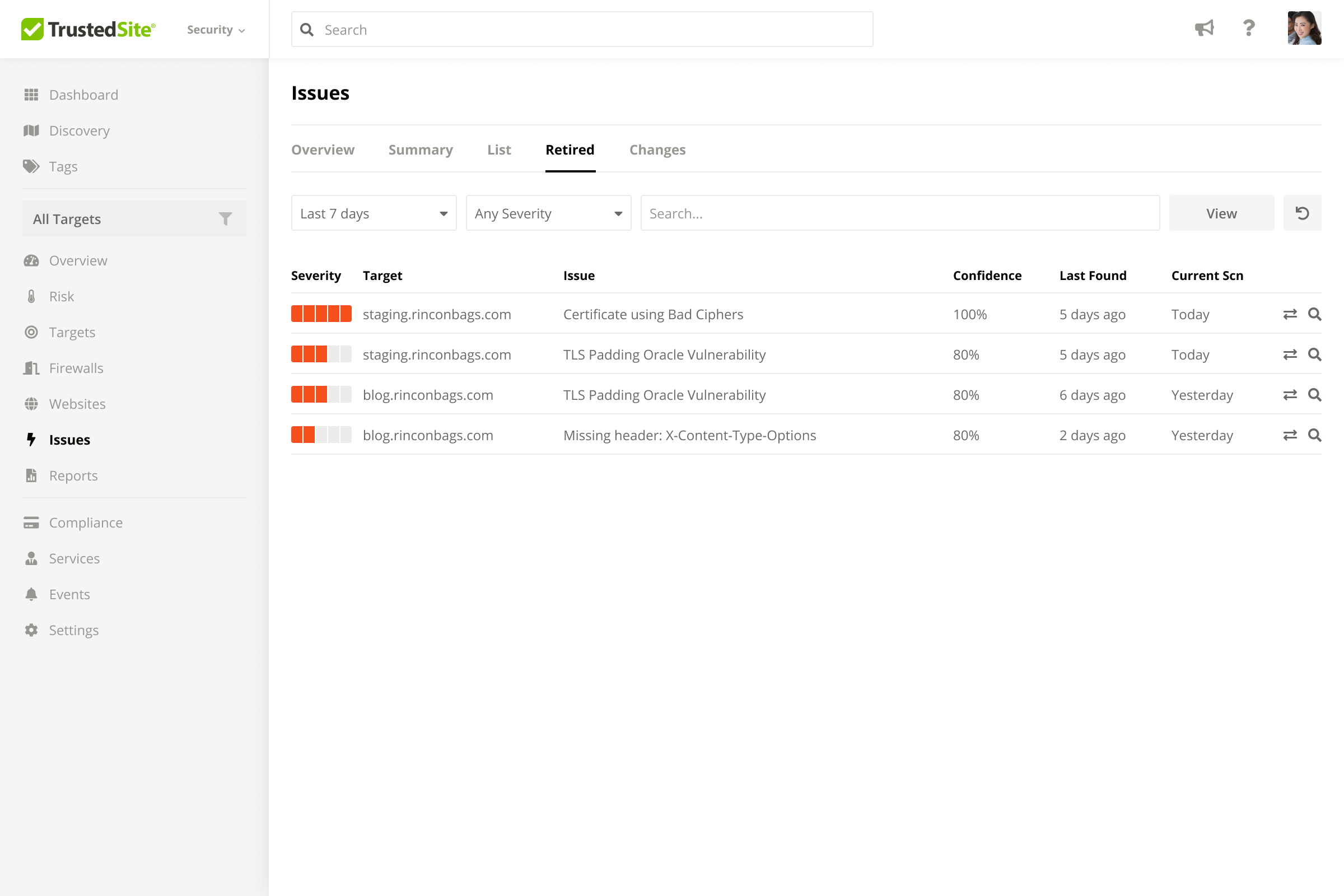 We added a new Retired page that shows which issues have been remediated or are no longer present on your targets. This can help you track your progress and better understand the risks that have been removed.
Additionally, we added a new Changes page to help you see what new issues have been detected and removed between the previous scans or over a given timeframe.
Additional improvements
Here are a few more updates we made in December:
We now highlight the code differences for JavaScript that is set to be monitored, making it easier to see exactly what's changed.
Global filters now act more consistently. Links to pages can now easily be shared with the applied filters.
We made several improvements to our reseller dashboard.
We added several improved commands to the Issues detail pages to allow you to confirm issues more easily.
We added issue detection for when our scans are blocked by Cloudflare with instructions for allowing our firewall and website scanners to access your websites.
Auto Tags (formerly called Target Filters) now receive their own risk scores.
You can now apply a global filter by selecting target on the Targets List page.

Questions about this update? Want to suggest a new feature? Reach out to your account rep to let them know!