The 5 best Shopify apps to increase conversions in 2023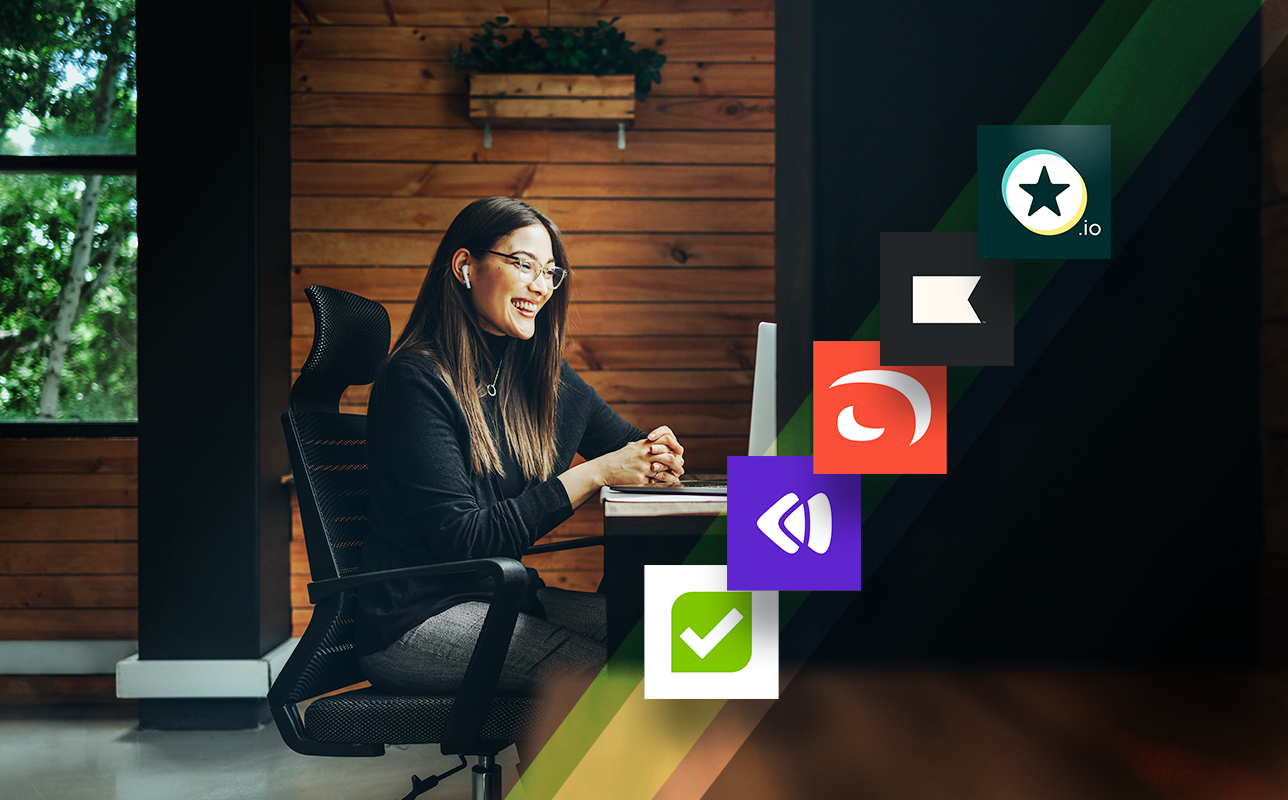 As a Shopify merchant, you know how crucial having the right tools in your tech stack can be to the success of your business. Enter the Shopify App Store: a wealth of information, tools, and resources meant to help you customize and successfully operate your online store. The only problem? There are thousands of apps (8,000 to be exact!) to choose from.
It can be overwhelming to navigate the wide variety of apps that are available to you. From shipping to social media, to email and analytics, the options are endless. This is why we've compiled a list of apps that we believe to be the most impactful for increasing conversions on your site and ultimately increasing your revenue.
These apps are well-rated by thousands of Shopify merchants, reasonably priced, and a good fit for just about any store in any vertical. We are even proud to call a few of these app vendors TrustedSite partners.
Here are the top 5 apps we recommend using to increase your website conversions in 2023:
Ratings and reviews are a critical way to build trust and help customers make informed purchasing decisions on your site. Online shoppers are heavily influenced by feedback from others who have purchased from your business (i.e. Social Proof), so much so that nine out of ten consumers read reviews before buying a product.

Reviews.io helps you collect and display verified reviews from your customers on your website. Their app makes it easy to send automated review requests and turn positive reviews into user generated content. As an added bonus, Reviews.io integrates with TrustedSite Certification, meaning you can display your overall star rating within the TrustedSite verification modal.
Pricing:
14-day free trial
Paid plans start at $45/month
---
Every store owner understands how crucial email marketing is to the success of their business. Enter Klaviyo: Klaviyo has become one of the most popular and trusted email marketing tools by ecommerce merchants. The Klaviyo platform enables merchants to create automated and highly targeted email marketing and SMS messaging campaigns, resulting in increased conversions and improved customer engagement. From abandoned cart campaigns, to welcome emails, and post-purchase upsells, Klaviyo has tools to support you through the full customer lifecycle.

Pricing:
Free for up to 250 contacts
Paid plans start at $20/month
---
As a merchant, you cannot afford for your website to go down at any time of the year. A down site = a loss in conversions and revenue. Rewind Backups automatically backs up all your Shopify store data–-including products and images, themes, orders, and collections–allowing you to restore your data and recover from any mistakes or disasters in just a few clicks. This app gives you peace of mind and prevents you from any unnecessary downtime that could result in a significant amount in lost sales.
With Rewind's newest offer, Protection Suite for Shopify, you can take this one step further. Monitoring and alerts features help you catch mistakes or broken functionalities in real-time before they become lost revenue. By recovering lost data in just a few clicks you can quickly resolve issues and turn more traffic into checkouts.

Pricing:
7-day free trial
Paid plans start at $9/month
---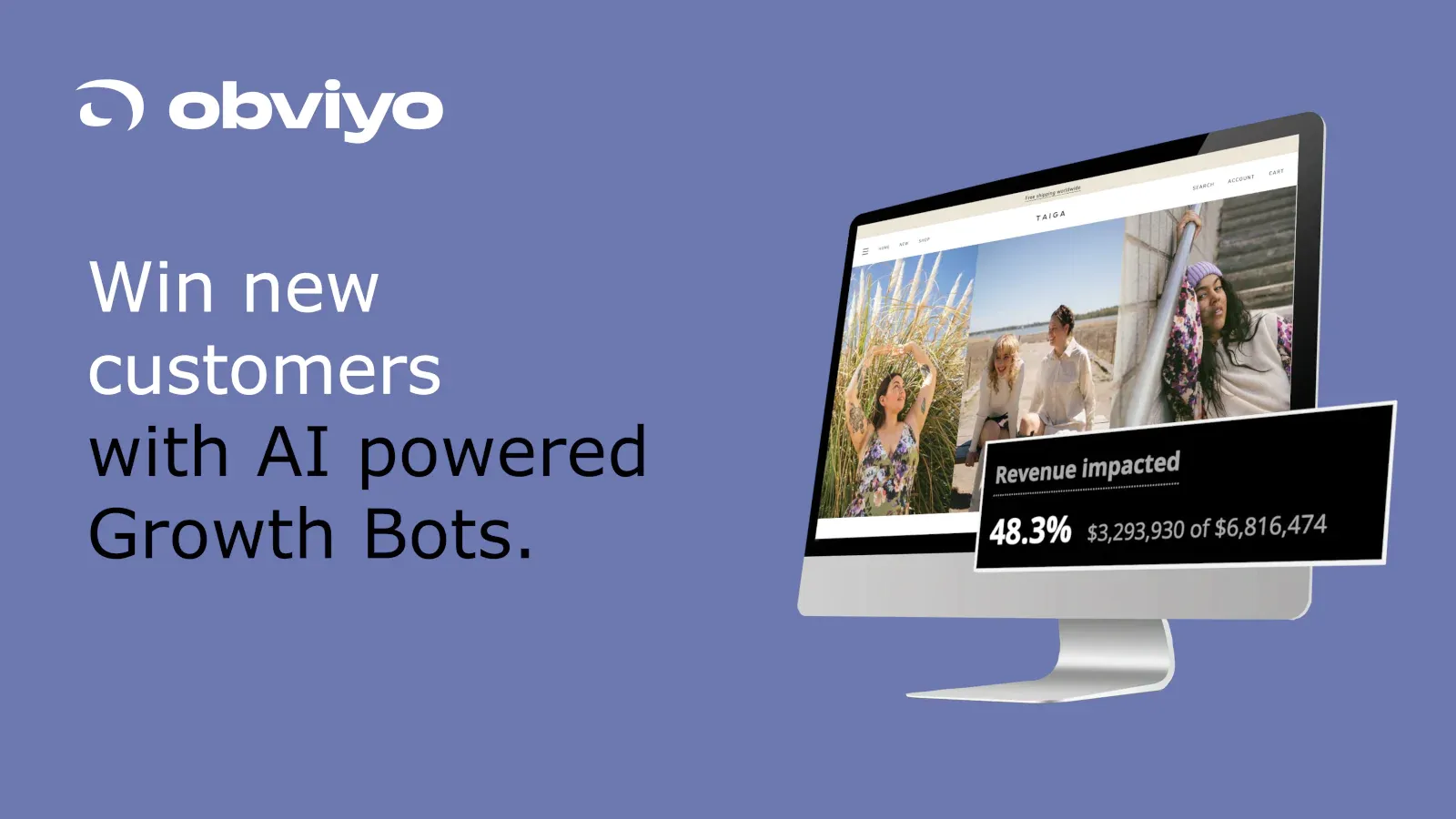 Obviyo's Recommend and Grow app used AI powered Growth Bots and algorithms to personalize, merchandize, upsell, and cross-sell based on visitor actions. What does this look like? This means that they are able to help potential buyers quickly discover products of interest, generating additional revenue for your brand.
You may be wondering how they do this. Obviyo integrates with 'Amazon Personalize' - Amazon's own personalization engine. Through this integration, Obviyo can continuously adapt to visitors' actions in real time giving your visitors a truly personalized experience. Research shows that 86% of customers say that personalization plays a key role in influencing their purchasing decisions.  

Pricing:
14-day free trial
Paid plans start at $195/month
---
We couldn't write a piece on increasing conversions without tooting our own horn ;) Because the truth of the matter is, online shoppers are inherently skeptical, especially when shopping on a site they've never visited before. By demonstrating that your website is legitimate and trustworthy, you can increase the confidence of your visitors and improve conversions.
TrustedSite offers a suite of certifications and trustmarks that address some of the most common concerns customers have when shopping online, from identity theft to business legitimacy. Adding TrustedSite trustmarks to your site helps alleviate concerns about security and build trust with your visitors, leading to an increase in visitor confidence and conversions. Don't believe us? Take a look at how Holabird Sports, a Shopify Plus merchant, increased conversions by 16% with the addition of the TrustedSite trustmarks.

Pricing:
Free for up to 500 visits per month
Paid plans start at $39/mo
---
Wrapping up
Before choosing which apps to install on your Shopify website, remember that it's important to consider your business goals and budget. Our team believes these apps can have a significant impact on your website by addressing critical needs. We hope this list helps you decide which tools make the most sense for you and your business!
Have any questions about using TrustedSite Certification to optimize your Shopify site? Feel free to reach out to us.