Take full control of your banner trustmarks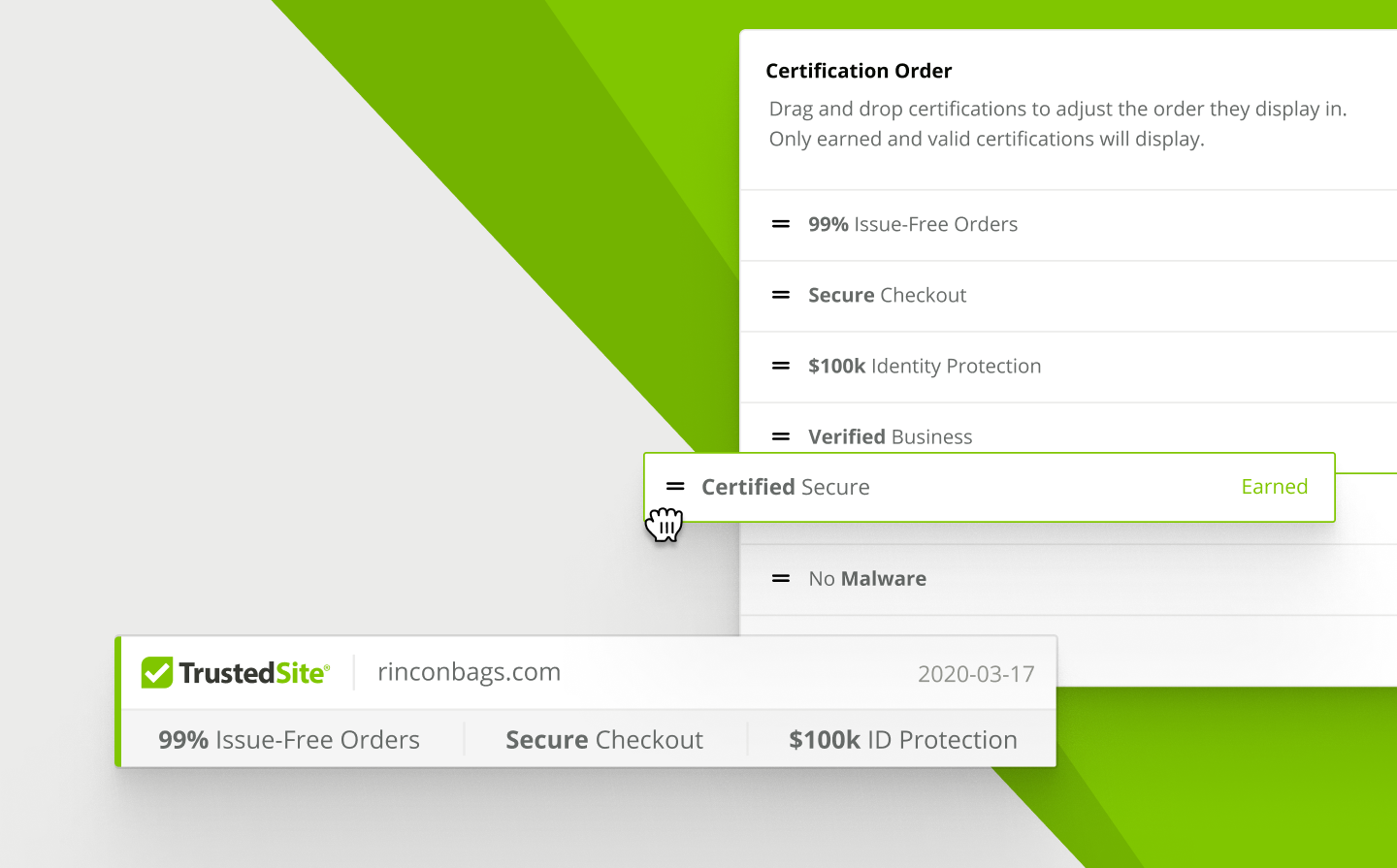 We're pleased to announce that you can now control the order in which your earned certifications are displayed on your banner trustmarks. This additional customization option empowers you to showcase the certifications that matter most to your visitors, enhancing trust and credibility on your website.
Why Customization Matters
In today's digital landscape, trust is paramount. When visitors come to your website, they want to know that their information is secure, their transactions are safe, and they are dealing with a reputable business. Certifications play a crucial role in establishing that trust.
You now have the flexibility to tailor your trustmark to your unique needs. This ensures that your most significant achievements and assurances are prominently displayed to your visitors, increasing their confidence in your site.
How to Use This Feature
Using this feature is simple. Here's how to do it:
Start by logging in to your TrustedSite account
Select the site you'd like to manage
From the left menu, click Trustmarks, then Banner
You'll the be able to drag and drop your certifications in the order you prefer
Any changes will automatically update on your website, with no need to update any code on your website
Available Certifications
We continue to offer the following certifications in the banner trustmark:
These certifications cover a wide range of aspects, from security to authenticity, so you can pick and choose the ones that best represent your commitment to your customers.
A Powerful Tool for Building Trust
At TrustedSite, we understand the significance of trust in the online marketplace. With this additional control, you have the means to strengthen your reputation and bolster your customers' trust in your brand. By personalizing your trustmark, you can convey your dedication to their safety and satisfaction.
We're confident that this feature will prove to be a valuable asset in your quest to build trust and credibility in the online world. We're excited to see how you make use of this customization option, and we look forward to hearing your feedback.