The state of ecommerce trust in 2020 [Original Research]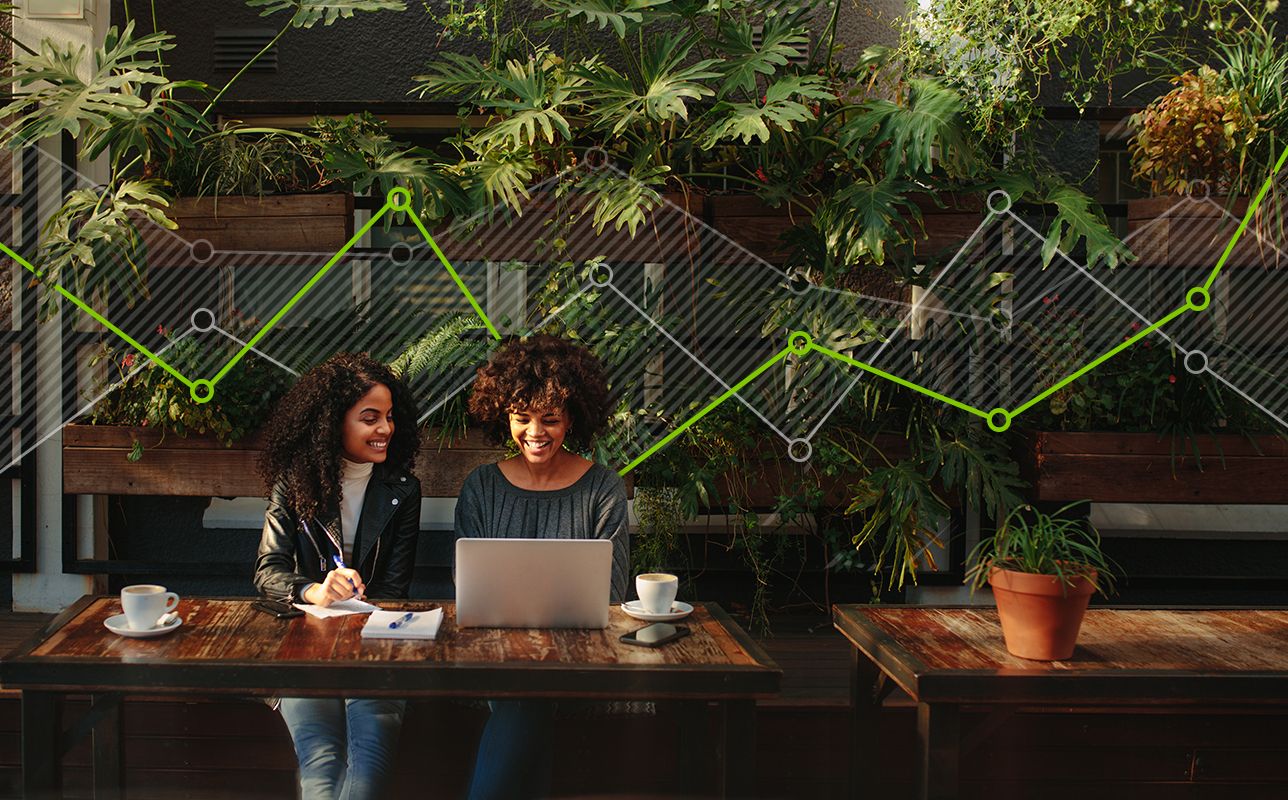 We've updated our ecommerce trust survey with new results for 2022. Check out the updated version here.
Every few years we conduct a survey to get inside the minds of consumers and find out what factors influence their trust in ecommerce sites.
Since ecommerce sales are forecast to surpass $6.3 billion by 2023, we decided it was a good time to check in with consumers and see how their trust in ecommerce sites might have changed in recent years.
Last month we asked over 600 consumers a series of questions about their ecommerce shopping experiences using SurveyMonkey Audiences and made some surprising discoveries. In this article, we'll discuss some of our most interesting findings.
Consumer concerns about unfamiliar websites reach a high point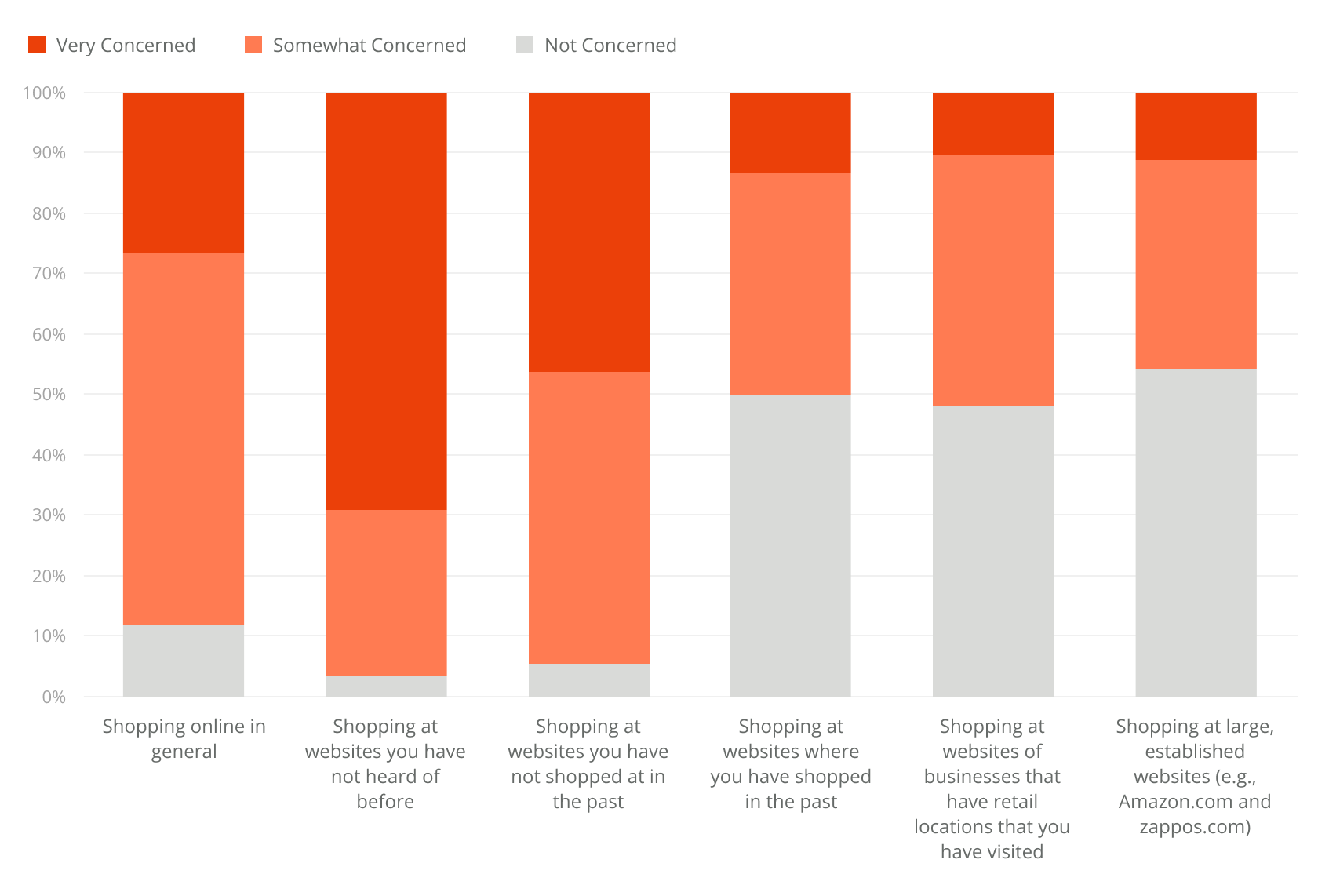 We asked consumers to rate their concerns about unfamiliar and familiar sites back in 2018. After asking consumers the same question this year, we found that more consumers are concerned about unfamiliar sites than before, with 92% of respondents reporting concerns (90% in 2018).
This increase did not come as a surprise to us. With more and more scam links invading consumers' inboxes, text messages, and social media, they have been conditioned to be wary of engaging with sites they don't recognize.
Concerns about familiar sites have actually gone down. In 2020, just over 49% of consumers reported concerns about shopping at websites they have shopped at in the past, down from 62% in 2018. Concerns about large, established sites like Amazon have also gone down, from 64% in 2018 to 44% now.
More consumers are shopping online than ever before, and many have taken advantage of conveniences (like discounts with subscriptions) that turn them into repeat buyers. It's only natural for trust to increase and concerns to decrease as shoppers become more familiar with a site.
However, it is alarming that such a significant portion of consumers (44%) still hold concerns even with the biggest ecommerce sites. This shows that many consumers realize no site is immune from the threat of data breaches and they remain vigilant when sharing their personal information online.
27% more consumers are worried about shopping on their smartphones

In 2020 over 84% of consumers said they are concerned about providing personal information when shopping online on a smartphone, this is up from 66% in 2018. Though many sites have adopted responsive layouts to make the mobile experience seamless for shoppers, it's not uncommon to come across sites that are still using outdated or poor designs, something that 43% of our respondents cited as a sign of a fraudulent business. If a shopper's mobile experience is not as seamless as the experience they are accustomed to on desktop, it's understandable why sharing personal information would seem like a risk.
Stolen credit card information is the number one concern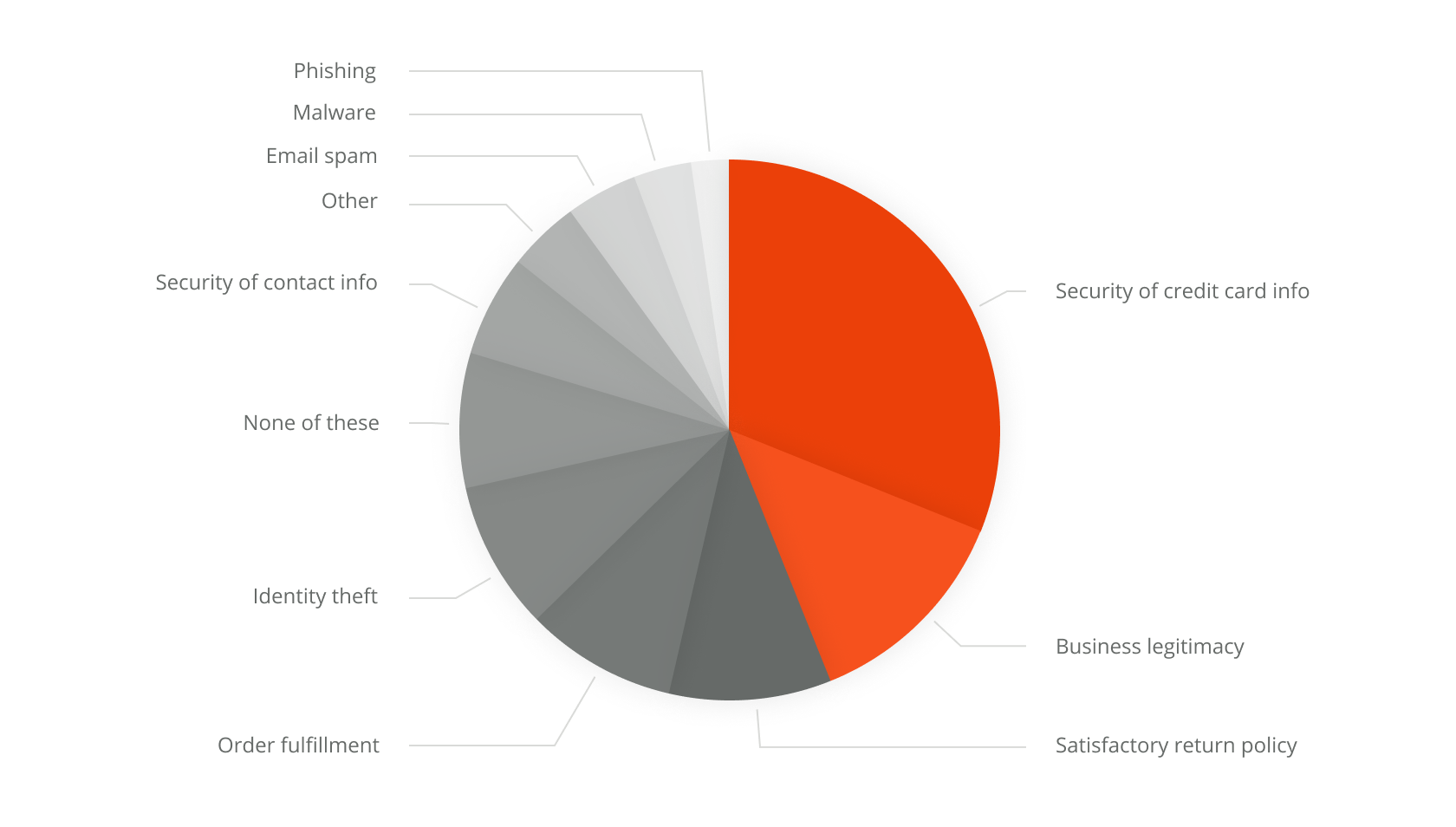 About 31% of consumers said their biggest concern when shopping online is having their credit card information stolen. Quite a bit more consumers were concerned about this than the next leading fear–13% of consumers said they were most concerned about business legitimacy. Since stolen credit card information could lead to an immediate financial impact, it's easy to see why so many consumers worry about this above all else.
14% more consumers are concerned about identity theft
Back in 2018 we asked consumers if they worry about identity theft when shopping online and 74% said they do. In 2020, that number rose to 84%. In 2019, 3.2 million cases of fraud were reported to the FTC, and the most common type was identity theft. As more Americans experience identity theft or know of it happening to people around them, they are starting to feel more vulnerable when giving out their personal information online. As a result of this concern, over 28% of consumers have abandoned a purchase.
Half of consumers have abandoned a cart because of concerns about business legitimacy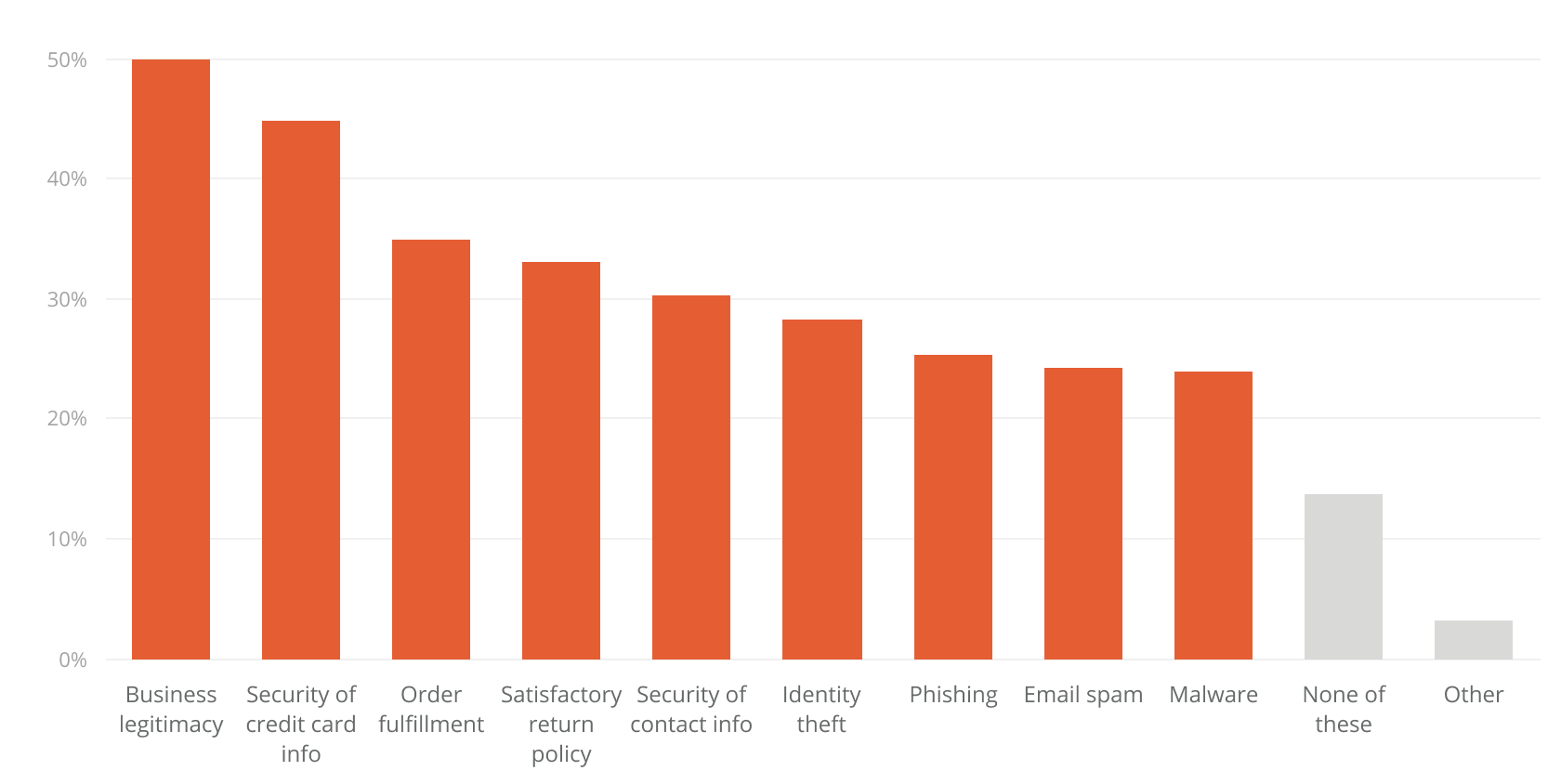 Our research shows the concern that most often causes consumers to abandon a purchase is whether or not the business is legitimate, with half of respondents reporting this. This could stem from the fact that a number of other fears can fall under the umbrella of business legitimacy concerns. If a consumer is worried that a business might be fake, their underlying fears could be having their personal information stolen, not receiving their order, or receiving a product that is lower quality than what was promised.
A number of things can be a sign of a fraudulent business, but our survey respondents reported too good to be true pricing, typos and grammatical errors, and missing contact information to be some of the most telling indicators.
Third-party verification of claims can increase sales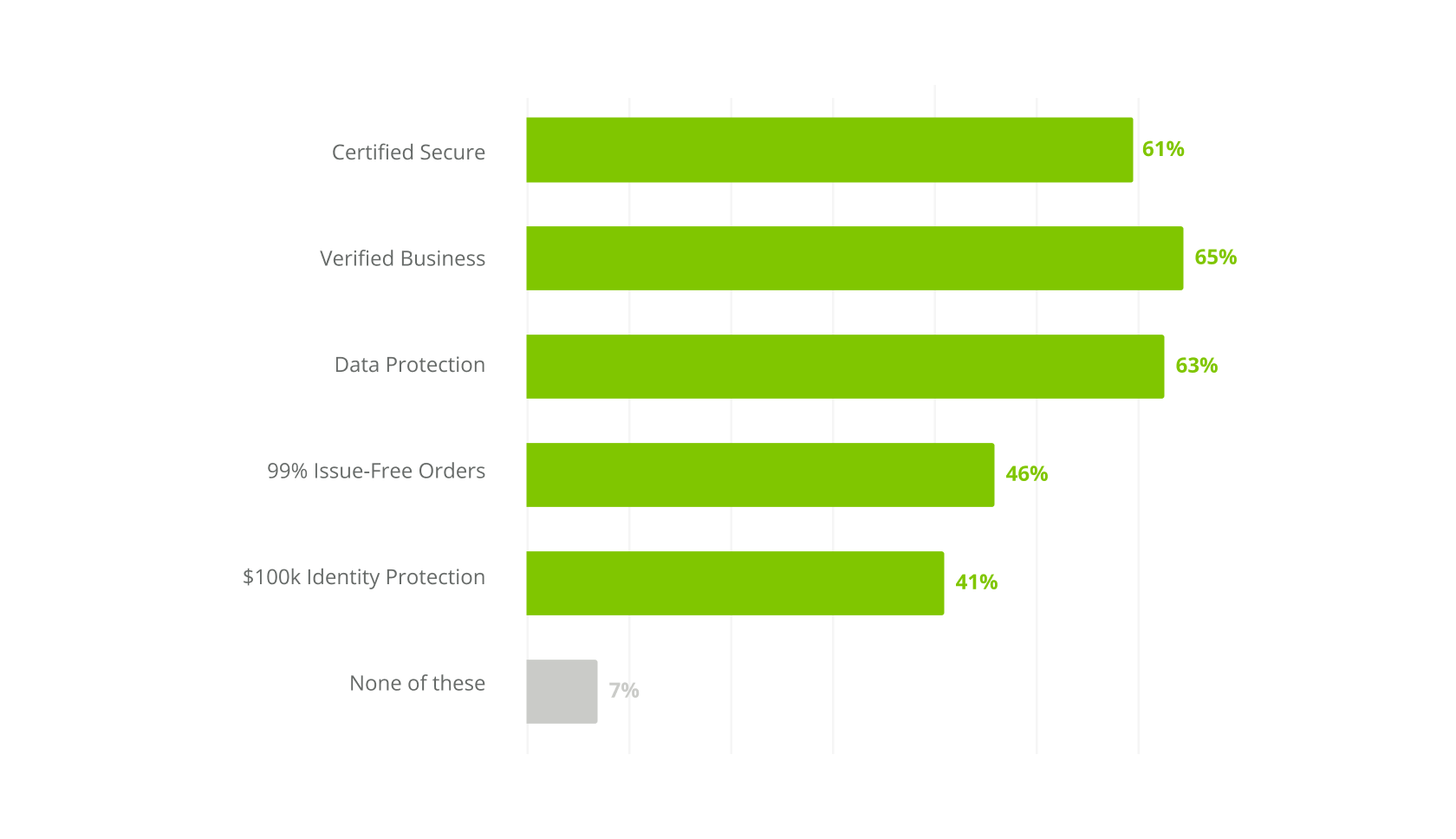 It's fairly common to see statements like "your transaction is secure" and "free shipping and returns" sprinkled throughout ecommerce sites to increase the confidence of shoppers before making a purchase. But shoppers visiting a site for the first time can't be sure if these statements are actually legitimate or simply empty promises.
We surveyed consumers to find if they would be more likely to complete a purchase on an unfamiliar site if it were to show proof that a third-party verified some common claims. The statement that 65% of consumers reported would increase their likelihood of making a purchase if validated by a third-party was "Verified Business," which would show visitors that the site's contact information is legitimate. Another statement that 63% of consumers said they would like to be third-party verified is "Data Protection," which would show them that their session is private and their data is secure on the site.
Lack of trust badges indicates fraud to 49% of consumers
Nearly half of survey respondents said that a lack of third-party trust indicators like certifications, badges, and logos causes them to be concerned that a site could be a fraudulent business. Many sites utilize third-party services to prove that they are who they say are, so when consumers notice an absence of these trust indicators, it signals a red flag.
Trust indicators are a great way to address all the concerns we've discussed in this article as they arise throughout the buyer's journey. To help sites get a better understanding of what messages to communicate with trust indicators at each stage, we also asked consumers what concerns they have as they progress through an unfamiliar site. You can learn how concerns shift from page to page in our ebook Consumer Trust Across the Ecommerce Funnel. Download it here!
Download the charts from this post in our State of Ecommerce Trust in 2020 infographic.