Walkin' Pets boosts conversions by 11% testing TrustedSite certifications against Norton Shopping Guarantee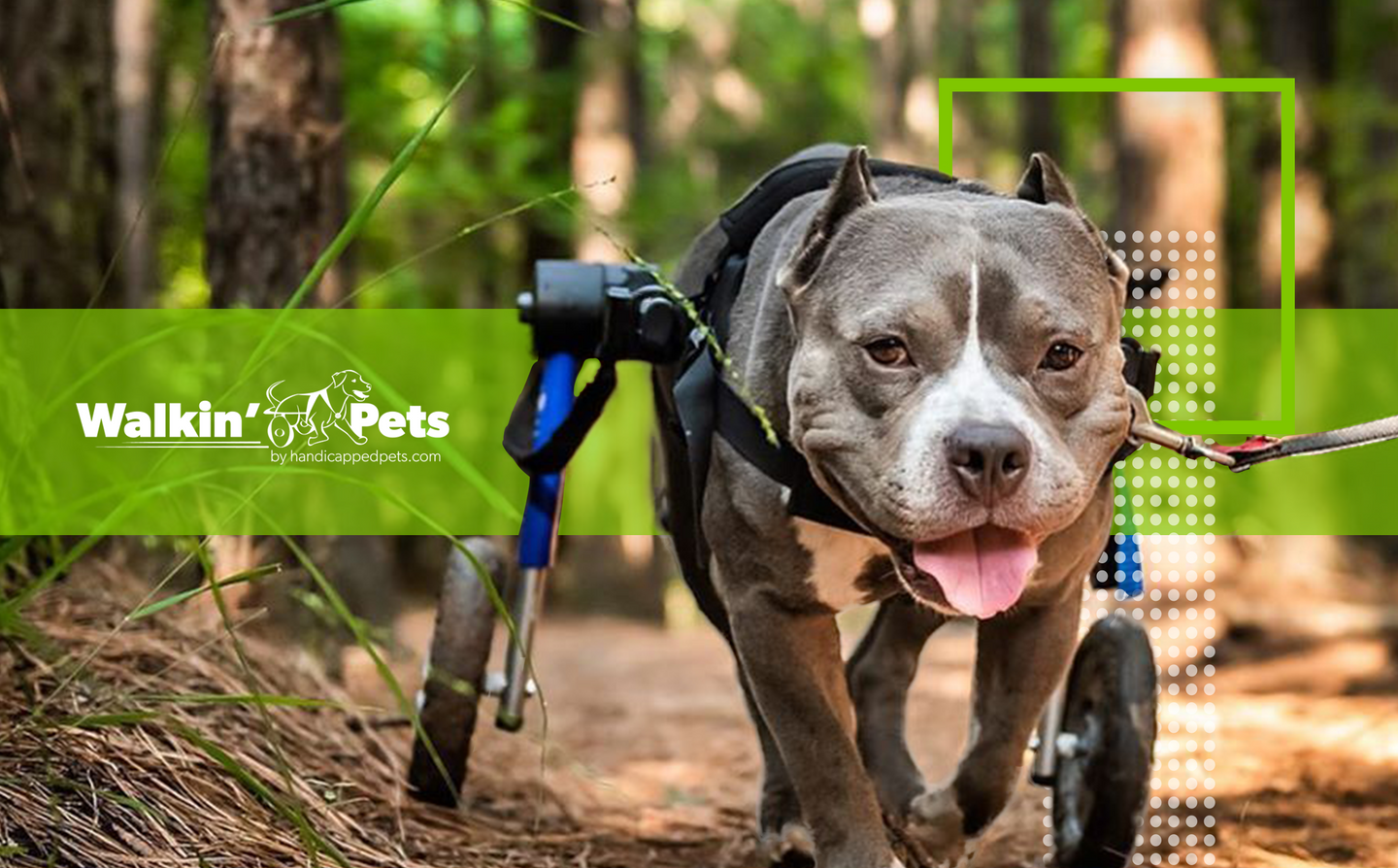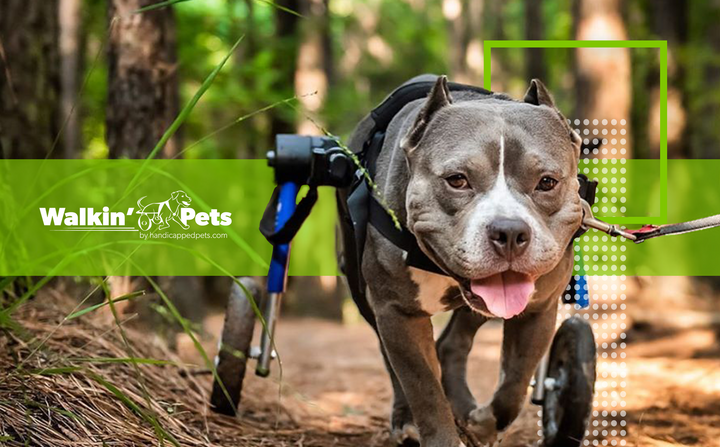 This post is part of our Testing Trust series where website security trustmarks are put to the test in real-world experiments conducted by top marketing agencies. We hope the results of these tests will help ecommerce websites discover new ways to optimize visitor trust.
For nearly 20 years, Walkin' Pets by handicappedpets.com has been helping elderly, injured, and disabled pets live happy, healthy lives. Their innovative line of products featuring wheelchairs, scooters, and harnesses for pets is sure to warm any animal lover's heart!
In hopes of increasing visitor trust, the site had been using Norton Shopping Guarantee badges for several years, but wasn't sure if they were having a significant impact on conversions.
The Walkin' Pets team decided to enlist the help of the conversion optimization experts at Frictionless Commerce to help set up an A/B test powered by VWO. The experiment tested Norton Shopping Guarantee against TrustedSite Certification to see which service would perform better on the site.  
In order to implement TrustedSite on handicappedpets.com, Walkin' Pets earned 6 certifications:
Certified Secure
Verified Business
Shopper Identity Protection
Spam-Free
Data Protection
McAfee SECURE certification
Each of these certifications has a set of requirements that sites must meet in order to display TrustedSite trustmarks. Walkin' Pets was able to meet all of the requirements and added 5 TrustedSite trustmarks across their site.
According to Preston Swarthout, a conversion strategist with Frictionless Commerce, his team predicted the site would see a modest conversion lift of 3-5% after a month of testing. But after just 3 weeks, they were surprised to learn that the test produced a significant lift over 2 times higher than what they had anticipated.
With TrustedSite trustmarks implemented throughout the buyer's journey on handicappedpets.com, the site increased trust and saw 11% more conversions than it did with Norton Shopping Guarantee.
Check out this interview with Preston to get first-hand details about the test, then continue reading to take a closer look at the experiment plan and evaluate why TrustedSite site outperformed the competition in this test.
Test Results
95% confidence level
Conversion Rate

+11%

All Devices

Conversion Rate

+17.6%

Mobile

Conversion Rate

+11%

New Visitors
TrustedSite vs Norton Shopping Guarantee on handicappedpets.com
Experiment Plan
Variants & Placements

The experiment was run as a standard A/B test, with the control version containing Norton Shopping Guarantee badges and the variant containing TrustedSite trustmarks. All site traffic was split evenly between the control and the variant.
Control - Norton Shopping Guarantee

In the control version, 3 Norton Shopping Guarantee trust badges were placed in 5 locations throughout the site. Most of the trustmarks were visible to desktop, mobile, and tablet users, but the floating trust badge that appeared in the bottom left corner of all pages was seen by desktop users only.
Variant (Winner) - TrustedSite

The winning version of the test placed 5 TrustedSite trustmarks in 5 locations throughout the site. All of the trustmarks were visible to users on all devices including mobile.

Placement 1 - Lower left corner, all pages
When consumers visit an unfamiliar site for the first time, many are concerned about whether they've arrived at a legitimate business that will follow through on its promises. Since a significant segment of traffic to handicappedpets.com consists of new visitors, in this test it was important to ensure that visitors can immediately see the site is a real business no matter which page they entered on.
To achieve that, the TrustedSite floating trustmark was placed in the lower-left corner of every page on Walkin' Pet's site. Their visitors were able to see and click the trustmark to learn that the site has earned TrustedSite's Verified Business certification, and also find the business's contact information that TrustedSite validated.
The TrustedSite floating trustmark was visible to those who shopped on their smartphone, while the comparable Norton Shopping Guarantee badge in the control version of the test was not visible on mobile. We think this is a major reason why the winning variation of the test saw a 17.6% mobile device conversion lift.

Placement 2 - Footer
Vigilant online shoppers look for information about a business in the site's footer–in fact, 32% of consumers reported doing so in our recent survey. Walkin' Pets clearly shows they are a legitimate business by including their phone numbers, address, business hours, and social media links in this area of the site. To further build trust, the TrustedSite Certified Secure engagement trustmark was added to the footer underneath the social icons.

Placement 3 - Shopping Cart
Our recent survey showed that many consumers begin to worry about the security of their personal information when they get to the shopping cart stage of the buyer's journey.
To ease this concern and prevent cart abandonment, the TrustedSite Identity Protection trustmark was placed on Walkin' Pets' shopping cart page underneath the list of items in the cart. This trustmark lets visitors know that if their personal information is stolen within the next 90 days their purchase qualifies them to receive up to $100,000 in identity protection insurance, helping to reduce any perceived risk of making a purchase on the site.

Placement 4 - Checkout
Visitor concern about the security of their credit card information reaches a high point at checkout, with 72% of consumers reporting this worry. To help shoppers gain trust in Walkin' Pets' checkout process, the Secure Checkout trustmark was placed here.
The Secure Checkout trustmark lets visitors know that TrustedSite has verified the site safely transmits their data. It was placed at the top of the order summary section so that visitors would be likely to see it.
Placement 5 - My Account
On Walkin' Pets' My Account page visitors can sign up for a new account and returning customers can log in to their existing account. Since over half of consumers worry about their contact information being stolen when asked to create an account, the Secure Login trustmark was added to the upper right side of the page. This trustmark helps all visitors see that their username and password are encrypted when they log in to the site.
With these 5 TrustedSite trustmark placements, not only did Walkin' Pets increase conversions overall, but new visitors converted 11% more and returning visitors converted 12.5% more.
"In our test, the group that saw the TrustedSite seals were much more inclined to feel reassured that they're placing an order on the right side versus the previous trustmark. We immediately concluded that we needed to get rid of that previous trustmark and within a month Walkin' Pets ended up adopting TrustedSite. Overall just a really good result for them and they were very happy about it."

- Preston Swarthout, Frictionless Commerce
With their new trust-building tools fully implemented, we expect Walkin' Pets to see additional revenue growth in the coming months.
To see how other sites have built visitor trust with TrustedSite, check out more Testing Trust case studies.