Top 4 tactics to turbocharge your ecommerce sales funnel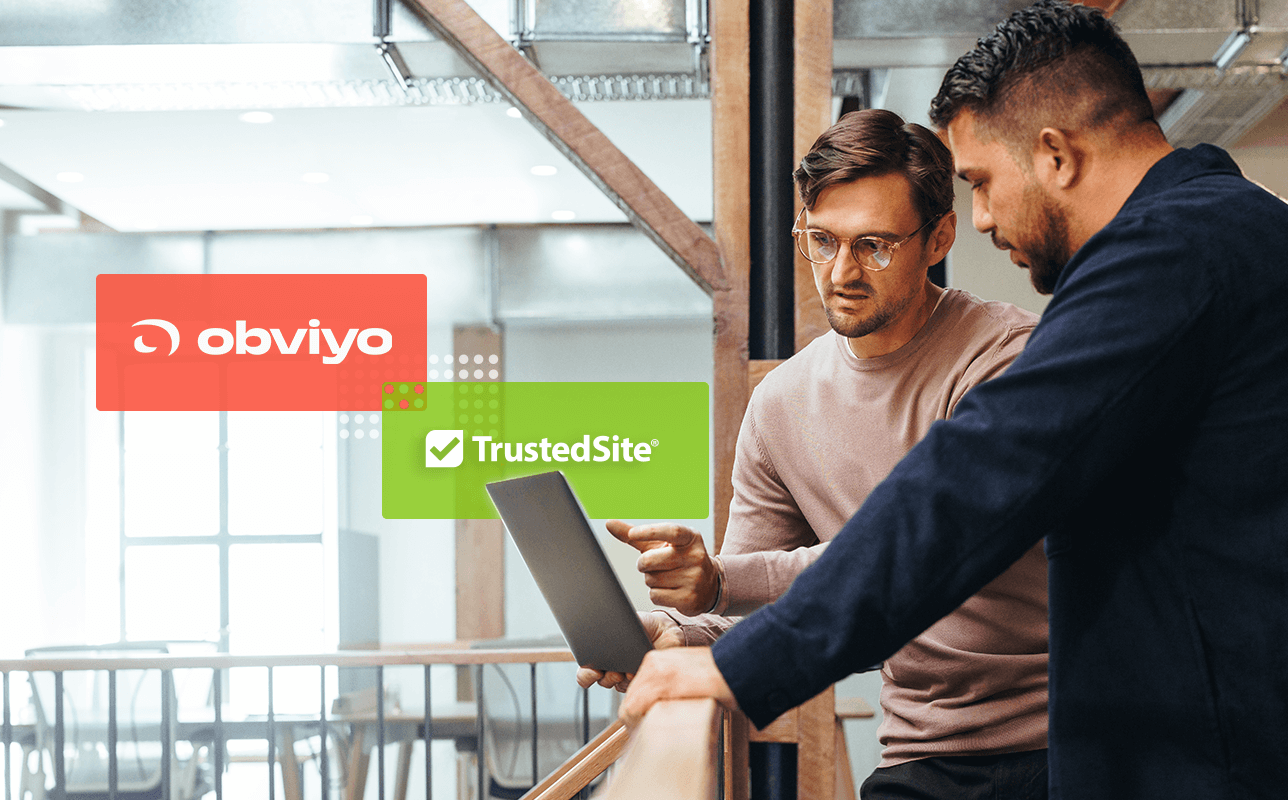 This is a guest post written by Zee Aganovic, the CEO and Co-Founder of Obviyo, an AI-powered revenue growth automation tool for ecommerce merchants.
When it comes to ecommerce, it feels like Shopify merchants are obsessed with activities at the top of their sales funnel.
SEO, paid search, social, and other marketing activities combined with increases in ad spend have become key drivers for revenue growth. However, what happens once visitors reach the online store has been left mostly unattended, resulting in sales funnels with disproportionately low conversions.
That's why there's been a push recently to put the spotlight back on the entire ecommerce sales funnel and familiar AIDA sales funnel framework. AIDA stands for Attention, Interest, Desire, and Action.
Unfortunately, for most online brands AIDA is just a theoretical concept disconnected from their day-to-day operations.
In this article, we will convert a passive AIDA sales funnel model into actionable ecommerce tactics that will turbocharge your ecommerce sales funnel: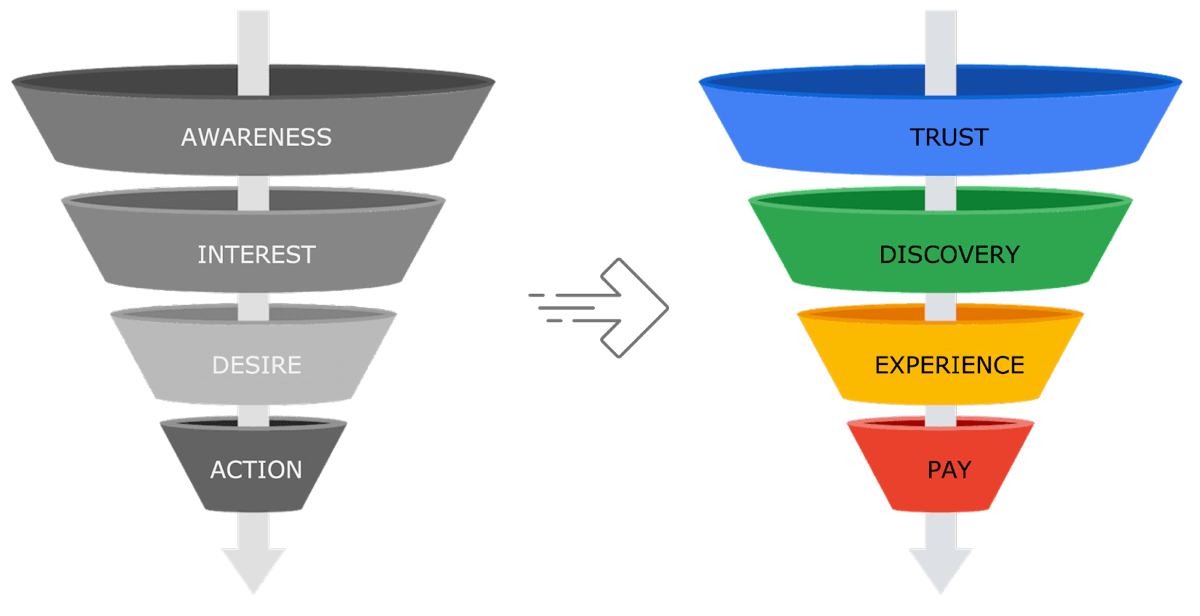 Awareness → Trust
Increasing web traffic is great, but it becomes meaningless if visitors do not trust your brand and quickly abandon your site.
Interest → Discovery
Driving interest in your offering is valuable, but if shoppers are unable to easily discover products of interest, sales won't happen.
Desire → Experience
Creating desire for your products is essential, but if the shopping experience is bad, visitors will get frustrated and abandon the sales journey.
Action → Pay
Offering incentives to close the sale is useful, but if the checkout process is complicated or shoppers can't afford to pay all at once, the sale won't happen.
Let's dive deeper into each actionable ecommerce sales funnel tactic.
Trust
The top of the AIDA sales funnel model is Attention. This stage is all about grabbing the attention of potential customers and making them aware of your business and what you have to offer. Irrespective of what method you use, whether social media, paid advertising, content marketing, or search engine optimization, getting attention is just one aspect of your demand generation success.
The other significant aspect is the visitor's confidence in your online store, and their willingness to make a purchase based on the perception of how much their personal and financial information will be protected.
Shoppers are exposed to a daily barrage of stories about cyberattacks, ransomware, breach of payment systems, or risk and potential misuse of personal information by ecommerce sites. The latest is the noise created by the US government which is considering a ban on Tik-Tok because of concerns about the misuse of private data.
Ironically, as consumers' privacy and security concerns are rising, ecommerce companies are doing less and less on that front, relying on ecommerce hosting platforms or payment companies to fill the gap.
Our in-depth tests reveal that the use of trust and security services, like TrustedSite, is needed and that the use of purposefully placed trust badges on your site is an effective way of generating more revenue from existing traffic.
Here are a couple of case studies illustrating the value of the TrustedSite badge:
Discovery
The second stage of the AIDA model is Interest. At this stage, potential customers have become aware of your business and are interested in learning more about your products or services.
The main challenge in ecommerce is that the time window available to educate potential customers about your offerings and how they can benefit from them is short. If after a few seconds or - best case scenario - a minute or two, your shoppers are not discovering the products they want, they are gone and a sales opportunity is lost, often forever.
Most online brands rely on shoppers to discover products of interest on their own by using the site's navigation, search, filtering, or sorting options.
This premise is proving less and less effective. Our data analytics show that on average, only 4.5% of site visitors use the search feature. And site navigation is hardly used, especially by mobile shoppers. If desired products don't immediately jump out on the page, it's as if they don't exist at all.
Less than 10% of all sites are using non-Shopify-powered product recommendations, indicating that merchants are not aware of the value of personalized product recommendations.
It's not surprising that merchants are treating all recommendation apps as if they're all the same. And why wouldn't they? The application vendors are making all the apps in the genre look very similar with jargon-filled marketing terms like AI algorithms, real-time, etc.
Lost in that noise is the fact that not all recommendations are the same.
One option is conventional recommendation apps that use historical purchase data to train their algorithms. These recommendations are well-suited for returning customers and other visitors with similar tastes or needs. In our experience, this type of recommendation will appeal to less than 10% of all web traffic coming to a typical ecommerce site, leaving behind 90% of visitors whose buying needs remain unknown and unrealized.
The other solution is Obviyo's app powered by Amazon's own AI algorithms. The app uses live visitor actions as a proxy for buying signals to make highly relevant recommendations in real-time. As such, the Obviyo app extends the reach of personalized recommendations to the remaining 90% of traffic currently left unattended by conventional recommendation apps.
Experience
The third stage of the AIDA model is Desire. At this stage, potential customers have developed a desire for your products or services and are considering making a purchase.
What stands between the visitor and a potential purchase is the online shopping experience; a long list of visual, functional, and emotional components that can make or break the sale.
Staging a delightful and fruitful shopping experience is not an exact science. Merchants should experiment and test many different hypotheses to innovate and fine-tune a buying experience unique to their brand. This practice is also known as conversion rate optimization (CRO).
Thanks to the ease of use and low operation cost of ecommerce platforms like Shopify and the proliferation of site themes, masses of online stores are providing look-alike shopping experiences. Instead of experimenting to create a unique brand experience on an ongoing basis, merchants are pursuing periodic site redesigns every other year, whenever they tire of their online store's stale buying experience.
There is a time and place for a full site redesign. However, in between redesign cycles, brands can and should experiment to continually improve site KPIs.
Such an effort has a huge reward-to-risk ratio. We commonly see that a break-even point for investing in CRO initiatives is <1% in conversion rate lift, while the expected 10% lift in conversion rate provides a 10x return on investment.
Payment
The fourth and final stage of the AIDA model is Action. At this stage, potential customers have made the decision to purchase your products or services and are ready to act.
Businesses should make it as easy as possible for customers to make a purchase by providing a simple and intuitive checkout process. Even better, potential customers should be able to bypass the conventional checkout process with the use of express payment options.
In 1999, Amazon was granted the 'Buy Now' patent for a system designed to simplify the online checkout process by allowing customers to complete purchases with just one click. This patent has been a key driver of the company's success in the ecommerce industry. While some have criticized the patent for limiting competition, others have praised it for its ability to enhance the user experience and streamline the checkout process.
Once the 'Buy Now' patent expired in 2017 Shopify merchants were able to start using competing payment solutions with the same capability, such as PayPal Express, Apple Pay, Google Pay, Shop Pay, and others. In addition, they can offer 'buy now pay later' options like Afterpay, Klarna, Affirm, and others.
The latest chapter in the evolution of payment options for Shopify merchants is the availability of 'Pay with Prime' which will enable the use of Amazon's Prime membership on Shopify stores (see: https://www.fool.com/investing/2023/03/17/could-shopify-really-partner-with-amazon/).
Conclusion
We sympathize with ecommerce teams that are stretched thin and overwhelmed with the grind of daily tasks that prevent them "from seeing the forest for the trees." We hope this article will help them visualize and prioritize the use of proven tactics like trust badges, personalization, conversion rate optimization, and express payment options.