OnTimeSupplies.com increases conversions by 19.7% testing TrustedSite Certification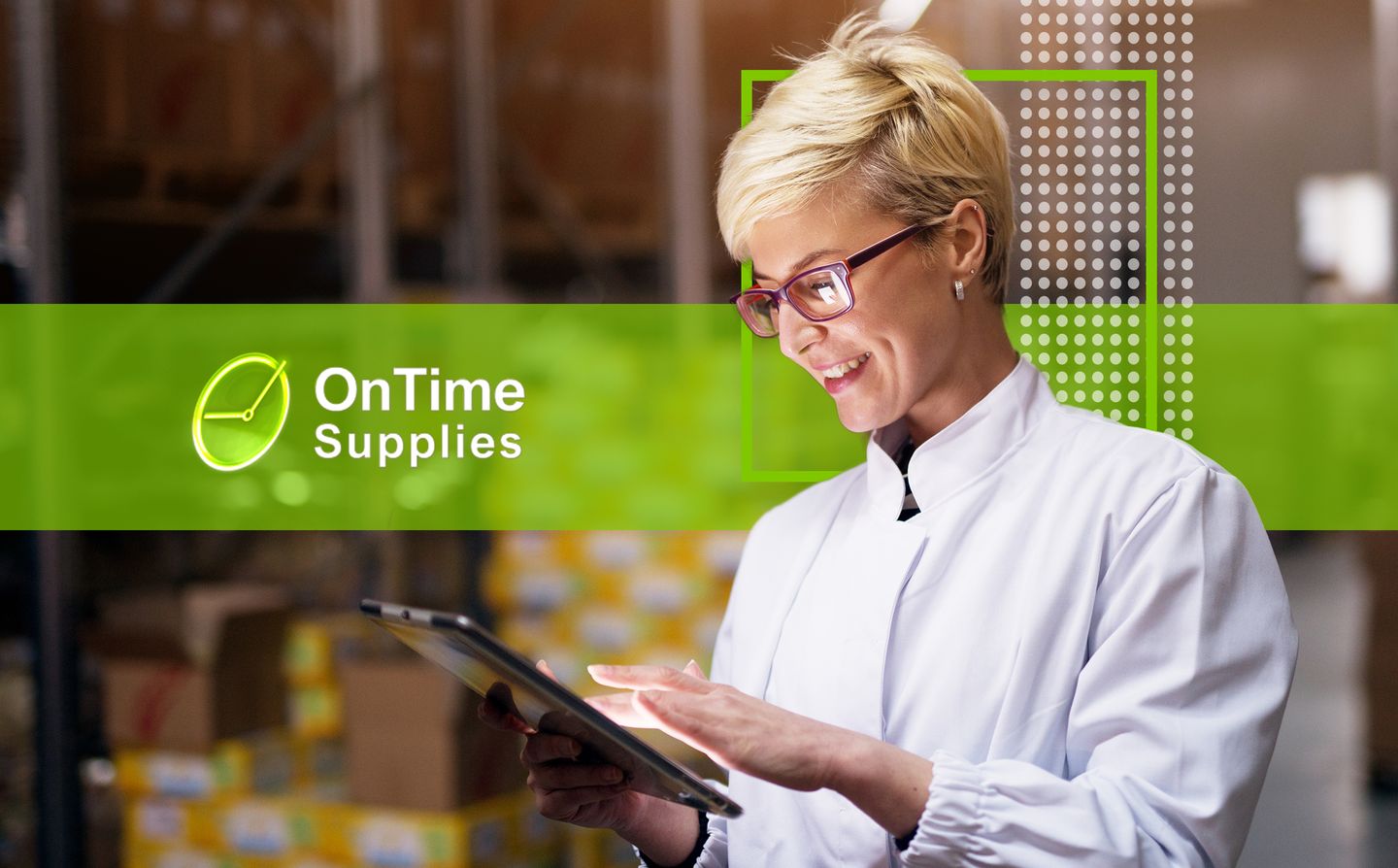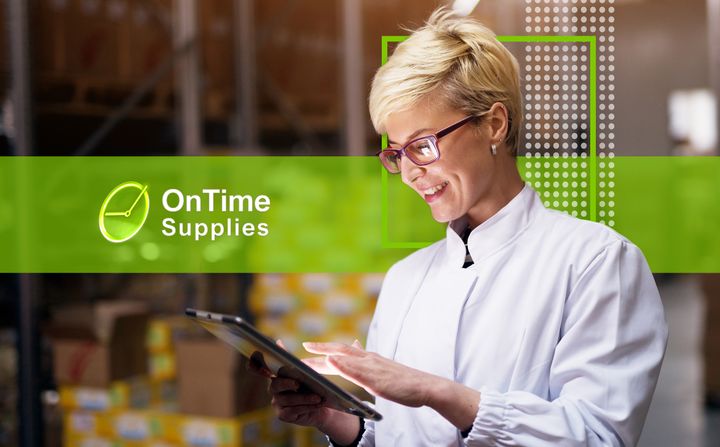 This post is part of our Testing Trust series where website security trustmarks are put to the test in real-world experiments conducted by top marketing agencies. We hope the results of these tests will help ecommerce websites discover new ways to optimize visitor trust.
Now more than ever, businesses need a reliable source to get the essential supplies they need, and OnTimeSupplies.com is a one-stop-shop for just that.
With an influx of new traffic seeking COVID-19 related supplies, the OnTimeSupplies.com team wanted to find new ways to build trust with shoppers visiting the site for the first time.
One of the strategies they implemented was placing trust badges from a variety of sources in the site's footer, but they also wanted to see if placing trust badges in other areas of the site could help increase conversions. They decided that testing TrustedSite's suite of trustmarks would be the best way to find out.
Before beginning the testing process, the site earned the following TrustedSite certifications:
Each TrustedSite certification has a set of requirements that have to be met in order to display TrustedSite trustmarks. After meeting the requirements, OnTimeSupplies.com added 5 TrustedSite trustmarks throughout the customer journey.
The OnTimeSupplies.com team then worked with the TrustedSite conversion optimization team to set up an A/B test to measure the full impact of adding the TrustedSite trustmarks. At the end of the testing period, the results showed that the trustmarks improved site performance and they decided to fully implement the service.
Check out this interview with Sridhar Balasubramanian, co-founder and CTO of OnTimeSupplies.com, to hear about his experience testing TrustedSite, then keep reading to get a closer look at the experiment plan that helped build trust and increase conversions on his site.
Test Results
99% confidence
Conversion Rate

+19.7%

All Devices

Conversion Rate

+23%

Desktop

Conversion Rate

+7%

Mobile
Testing TrustedSite on OnTimeSupplies.com
Experiment Plan
Variants & Placements
The experiment was run as an A/B test with the following variants. Site traffic was split evenly between the variants.
Control
In the control version, the site remained as it was prior to the test, with no TrustedSite trustmarks.
Variant (Winner)
The winning version of the test placed 5 TrustedSite trustmarks in 6 locations throughout the site. All of the trustmarks were visible to users on all devices, including mobile.
Placement 1 - Lower left corner, all pages
To help build trust with visitors right off the bat, the TrustedSite floating trustmark was placed in the lower-left corner of every page on OnTimeSupplies.com. No matter what page they arrived at first, every visitor could see that the site is certified by TrustedSite. If visitors want to learn how the site earned the certifications, they simply have to click the trustmark to open the site's certification modal and find additional information.
Placement 2 - Footer
The most security-conscious consumers look for information about security policies and practices in a site's footer. To build trust with these visitors, OnTimeSupplies.com had been displaying several trust badges in the footer prior to the test. However, in our years of testing TrustedSite we have learned that too many trust badges in one area can appear as clutter, and some visitors may see this as a sign of an unsafe site.
For the test, 4 of the previous trust badges were replaced with the TrustedSite Certified Secure trustmark. The BBB Accredited Business badge and accepted payment methods logos were kept in the footer so that two of consumers' biggest online shopping concerns, security of checkout and business legitimacy, would be addressed.
Placement 3 - Product Page
To build trust when visitors are browsing products, the banner trustmark was added to all product pages on the site. This trustmark is responsive and typically displays 2-4 TrustedSite certifications depending upon the width of its container. The banner trustmark was placed on the righthand side of the page below the "Request a Quote" button so that visitors would see it as they are deciding whether to add the item to their cart.
When viewed on a smaller screen size, the trustmark displays the Issue-Free Orders certification and also reads Secure Checkout, which is enabled by earning the Data Protection certification. When the screen size is wider, the trustmark is able to display a third certification: Shopper Identity Protection.
Placement 4 - Shopping Cart
Concerns about personal information security come to mind when many consumers view their shopping cart. To help ease this concern and reduce cart abandonment, TrustedSite's Identity Protection trustmark was placed on the shopping cart page underneath the proceed to checkout button. When visitors see this trustmark, they learn that making a purchase qualifies them to receive up to $100,000 in identity protection insurance if their personal information is stolen within the next 90 days (for residents of the United States and Canada excluding MN, TX & NY).
Placement 5 & 6 - Checkout
Nearly three-fourths of consumers are concerned about the security of their payment information when they go through the checkout process on an unfamiliar site. To show that OnTimeSupplies.com's checkout is secure, the TrustedSite Secure Checkout and banner trustmarks were added. The Secure Checkout trustmark was placed near the credit card field so that customers would see it as they begin to input this information. The banner trustmark was placed underneath the order summary so that it was visible throughout each step of the checkout process.
With TrustedSite trustmarks throughout the site, OnTimeSupplies saw an overall conversion increase of 19.7%, desktop conversions increased by 23%, and mobile conversions increased by 7%.

One of the biggest issues we've had is establishing a brand identity. Everyone recognizes big brand names like Amazon, Walmart and Target, but when they come to the small guys, there's a bit of friction. We wanted to see if we could eliminate that friction by giving them more trust factors so they know that they're shopping with someone legitimate.

We did an A/B test with TrustedSite and we saw a lift of 19.7% across the board, which is actually pretty good for us. I would say our average conversion rate for our website is on par with the industry average for office supplies. So having a leg up on that conversion rate is a big deal to us.

-Sridhar Balasubramanian, co-founder and CTO of OnTimeSupplies.com
To see how other sites have successfully built visitor trust with TrustedSite, check out more Testing Trust case studies.